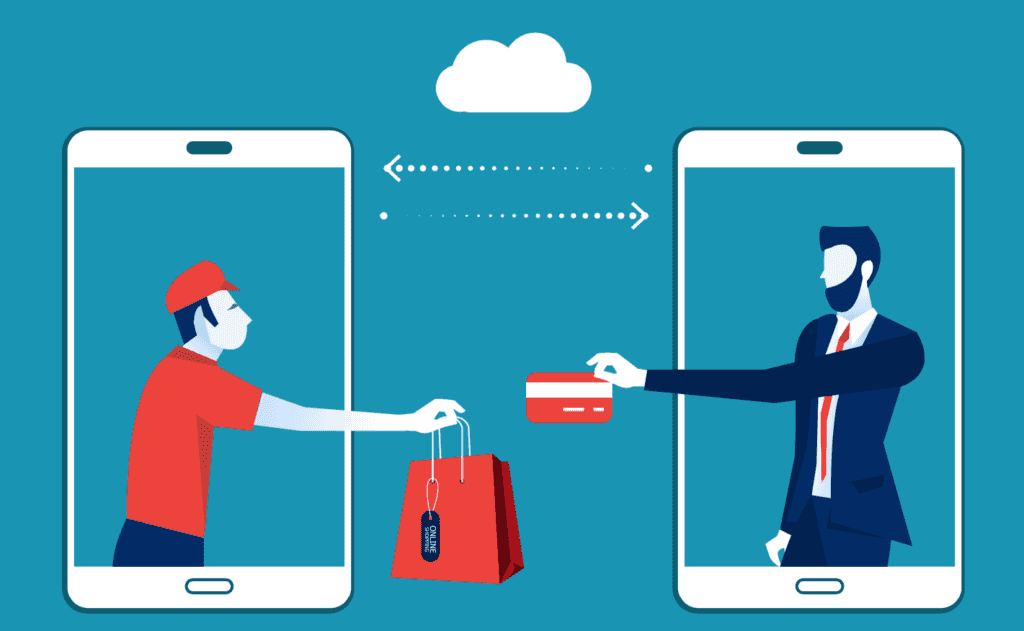 A trio of reply briefs filed by the 4 leading third-party food delivery services – Grubhub & Seamless, DoorDash, Uber Eats, and Postmates – are calling on Judge Jesse M Furman of the Southern District of New York to send the case to arbitration. 
Background 
The case at hand was filed by Micheli Bakery (please link to 6/15 post "developments to follow…"), located on the Lower East Side, back in June. The foodservice establishment decided to file suit after all 4 of the aforementioned services charged delivery fees in excess of the legal cap that New York City had implemented. Recall: the city temporarily limited all fees charged to restaurants to 20% of the order total during the summer. According to the filing, however, the services "restructured their fees to appear to comply with the laws, but in actuality continued to charge Plaintiff and the class members above the permitted fee caps." More specifically, the delivery services did so in 2 ways:
They charged a flat service fee of 20% without detailing just what the fee was for. This, in effect, violated both the delivery fee and the additional fee cap as both had to be less than 20%. 
or
They kept their delivery fee under the 15% mark but then overcharged on non-delivery fees. 
In addition, Micheli Bakery claimed that the services had "fraudulently inflated their credit card processing fees in order to further extort fees" from New York City restaurants." 

At the time, Micheli sought to certify a class composed of any and all NYC foodservice establishments that had contracted with the same services and had also been improperly charged – but this did not materialize. In any case, the filing seeks "declaratory and injunctive relief, several types of damages, disgorgement of ill-gotten gains, and an award of attorneys' fees and costs." 

What Now? 

Following their move to compel arbitration in August, the services argued against contentions made in Micheli's opposition brief released this past week. 

According to the 4 services, because the bakery had signed enforceable arbitration agreements, the dispute is within the scope of those agreements. This being said, the filing notes that, although the restaurant acknowledged that the Federal Arbitration Act (FAA) "promotes a strong presumption in favor of arbitration," it insists that NYC's local law may actually override the FAA. 

DoorDash, meanwhile, has made several important claims. For one, it has claimed that the FAA theory is unsupported by any authority. It also claimed that the agreement is not unconscionable – a major aspect of the lawsuit. Under NY law, a contract necessitates a dual finding of procedural and substantive unconscionability before it can be deemed unenforceable. According to DoorDash, neither of those have been demonstrated because its agreement's opt-out provision renders it viable and the bakery never showed that the agreement "shocks the conscious, or otherwise holds it to wholly unreasonable requirements." Lastly, the services also assert that its agreement's class-action waiver is valid and enforceable; as such, they mandate that the restaurant be compelled to arbitrate its claim on an individual basis. 

In the Meantime… 

Running concurrently to this case is a spate of other legal battles centered around fee caps, which all 4 aforementioned services are involved in. To refresh your memory: 

Uber and its subsidiaries Uber Eats and Postmates, Grubhub and its subsidiary Seamless, and DoorDash are all fighting city-mandated regulations in at least 2 cities. The first city to cap the commissions that these services can charge restaurants was San Francisco. When this action began to replicate itself across the nation, spanning to about 70 cities during the pandemic, the services began to prepare themselves for a fight. It was only when several cities made their fee caps permanent, after temporary caps began to expire, that these fights began to materialize. 

In July DoorDash and Grubhub filed a lawsuit against the city of San Francisco over its permanent cap (please link to 7/20 post). Following was another lawsuit filed by DoorDash and Grubhub in August against the city of Chicago for its permanent cap (please link to 8/30 post). In September, following New York City's permanent cap passing, DoorDash, Uber Eats, and Grubhub all filed a lawsuit (please link to 9/15 post). That same week, DoorDash filed another suit against NYC over legislation that required the services to share customer information with restaurants (please link to 9/15 post). 

Although NYC agreed not to enforce the latter earlier this month, all of the other legal challenges are still pending in court. 

Founded by attorneys Andreas Koutsoudakis and Michael Iakovou, KI Legal focuses on guiding companies and businesses throughout the entire legal spectrum as it relates to their business including day-to-day operations and compliance, litigation and transactional matters.

Connect with Andreas Koutsoudakis on LinkedIn.

Connect with Michael Iakovou on LinkedIn.

This information is the most up to date news available as of the date posted. Please be advised that any information posted on the KI Legal Blog or Social Channels is being supplied for informational purposes only and is subject to change at any time. For more information, and clarity surrounding your individual organization or current situation, contact a member of the KI Legal team, or fill out a new client intake form.

The post 3rd-Party Food Delivery Service Legal Actions Continue: Overcharge Class Action and Commission Caps appeared first on KI Legal.