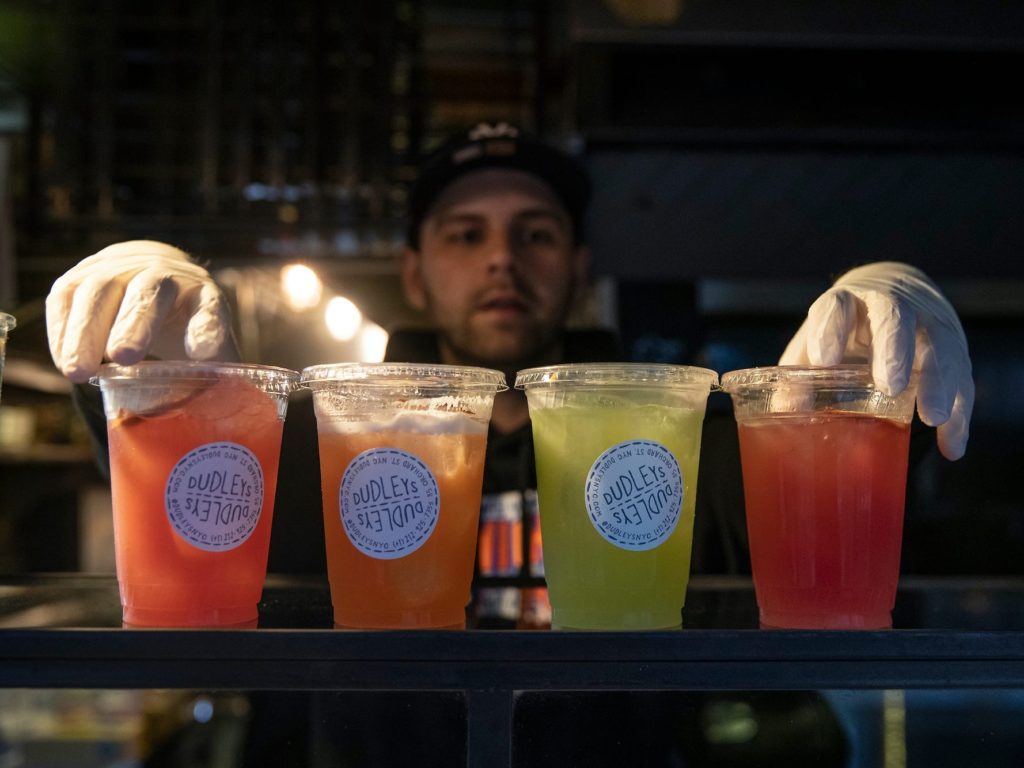 Photo courtesy of Victor J. Blue/ Getty Images

It was a wildly popular program, constituting a major revenue stream for restaurants and other small businesses, but it ended in the most abrupt manner possible. Alcohol to-go privileges were granted under the state of emergency to allow bars and restaurants to sell alcohol for takeout and delivery. When the Governor announced that the state of emergency was terminated on Wednesday, however, the privileges were forced to end too; this is because the Senate and Assembly did not act on a bill that would have allowed them to continue. But the real caveat: the 24-hour timeline for ending said privileges; in this short time-span, businesses were mandated to stop selling wine and liquor for off-premises consumption promptly beginning at 12:01pm today. Thus, not only did business owners have to come to terms with losing a massive part of their income, but also with having to take truly immediate action in order to comply. 

The repercussions have been hard to grapple with. Although business owners knew the privileges would expire, no one thought that the timeline to comply would be so instantaneous; others wholeheartedly believed that the legislation would continue being extended as it had been for the past 15 months since there were no signs pointing otherwise. Many businesses converted their restaurants into semi-market spaces during the pandemic, where they would sell primarily wine and beer; in order to make it worth their efforts, they had to order thousands of dollar's worth of alcohol. Now, however, these stockpiles are posing a serious risk. 

Some restaurants simply didn't sell much alcohol before they converted their businesses into a store, so much of their stock could potentially be wasted. Some are willing to put the wine and beer on their menus, however they will be too expensive to sell at the restaurant compared to their retail price. Others are more so frustrated with the efforts and money they put into building new infrastructure in their businesses, which are now virtually wasted.  

Overall, the shared sentiment is one of anger and disbelief at the fact that the legislation was not made permanent despite having the support of 78% of New Yorkers. 

Founded by attorneys Andreas Koutsoudakis and Michael Iakovou, KI Legal focuses on guiding companies and businesses throughout the entire legal spectrum as it relates to their business including day-to-day operations and compliance, litigation and transactional matters.

Connect with Andreas Koutsoudakis on LinkedIn.

Connect with Michael Iakovou on LinkedIn.

This information is the most up to date news available as of the date posted. Please be advised that any information posted on the KI Legal Blog or Social Channels is being supplied for informational purposes only and is subject to change at any time. For more information, and clarity surrounding your individual organization or current situation, contact a member of the KI Legal team, or fill out a new client intake form.

The post The Aftermath of Ending Alcohol To-Go Privileges appeared first on KI Legal.