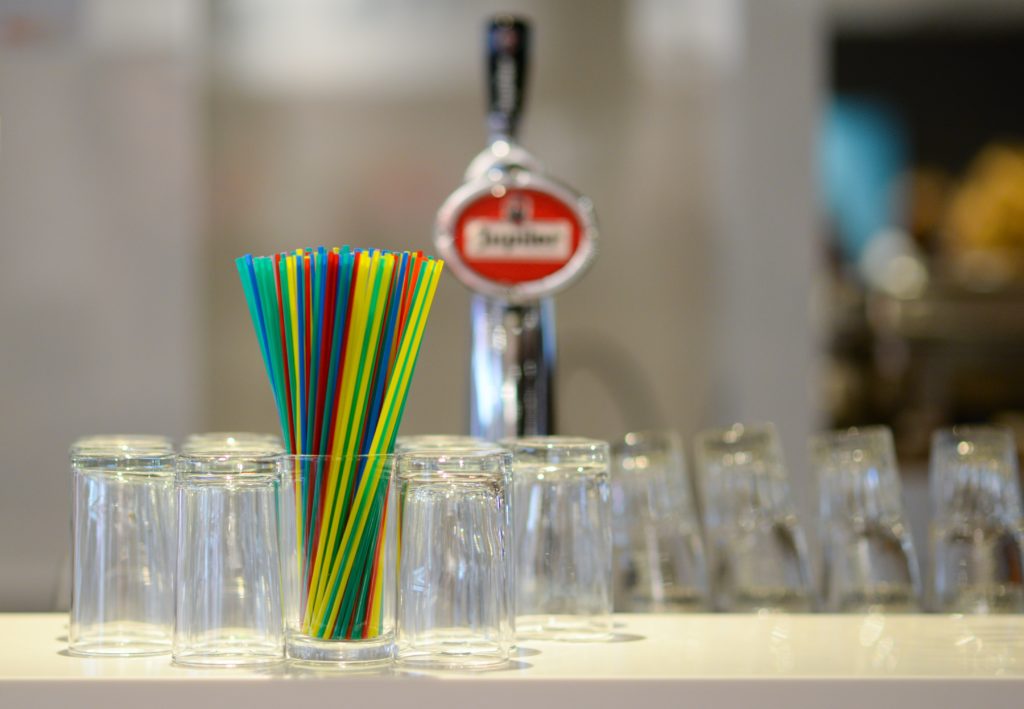 Photo by Skitterphoto from Pexels
Over the weekend, the New York City Council enacted a local law that restricts food service establishments from providing single-use plastic straws, stirrers, and splash sticks to clients. 
According to the Action itself, the details are as follows:
Establishments include: restaurants, cafes, delis, bars, grocery stores and food trucks
Providing single-use plastic stirrers and splash sticks of any kind would be prohibited
Providing non-compostable, single-use plastic straws would be prohibited except upon request. 
For customers who request a non-compostable plastic straw, food service establishments would be required to provide one free of charge, without inquiring about the reason for the request. 
To refuse to provide a non-compostable plastic straw or to inquire about the reason for the request could constitute a violation of the City's Human Rights Law. 
Food service establishments would additionally be required to stock non-compostable plastic straws to fulfill customer requests, and would have to post signs advertising the straws' availability at self-serve stations. 
Compostable plastic straws would be permitted to be given out upon request only for use on-premises, and only if the food service establishment properly separates and disposes of those straws through a commercial composting provider. 
Food service establishments who violate the provisions of this bill would be liable for civil penalties. 
Subsequent details to keep in mind:
The law does not take effect until later this year, starting on November 1st 
Prior to the start date, first violations will result in a warning
Prior to the start date, city-mandated outreach and education programs will be at businesses' disposal 
Why is this law important? 
In the United States, but more so around the world, plastic straws continue to be the #1 item of litter in the oceans. With over 8.3 billion plastic straws found on our world's beaches every year, only 1% end up as waste in the ocean. However small that may be, we have time and time again seen these plastic straws cycle back to consumers by way of our food supply, thus jeopardizing the food industry at large. Although 1% may not seem like much, laws such as this one will continue to lower that number and greatly increase the safety and wellbeing of our wildlife. 
Founded by attorneys Andreas Koutsoudakis and Michael Iakovou, KI Legal focuses on guiding companies and businesses throughout the entire legal spectrum as it relates to their business including day-to-day operations and compliance, litigation and transactional matters.

Connect with Andreas Koutsoudakis on LinkedIn.

Connect with Michael Iakovou on LinkedIn.

This information is the most up to date news available as of the date posted. Please be advised that any information posted on the KI Legal Blog or Social Channels is being supplied for informational purposes only and is subject to change at any time. For more information, and clarity surrounding your individual organization or current situation, contact a member of the KI Legal team, or fill out a new client intake form.

The post New Plastic Beverage Straws, Stirrers, and Splash Sticks Legislation appeared first on KI Legal.