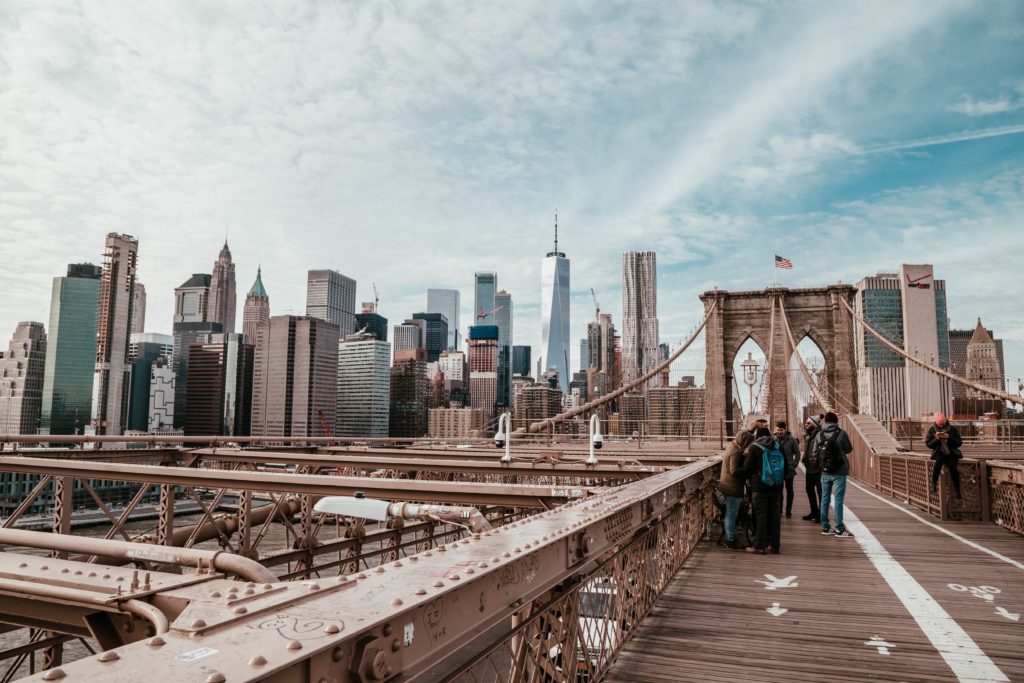 Photo by Arthur Brognoli from Pexels

Tourism is an essential part of NYC's economy. As we all know too well, the pandemic virtually ceased tourism within the U.S., but New York was hit particularly hard; estimated to have lost over $60 billion in economic impact, the city was at a distinct disadvantage given that so many people were terrified of venturing into crowded cities, especially ones that had been major epicenters at the height of the pandemic. Moreover, the pandemic abruptly put an end to the city's all-time tourism peak in 2019, swapping out over 66 million visitors with empty streets and widespread business closings. Now, however, the tables have turned. People who have been cooped up for over a year are craving to go out and get as close to pre-pandemic life as possible, and what better place to do that than New York City. 

With this in mind, the city's tourism promotion agency NYC & Company is planning to launch a new campaign called "It's Time for New York City" in an effort to draw in visitors. Funded by money from the American Rescue Plan Act, the campaign is focusing on promoting New York City as the perfect destination for day trips, overnight stays, and road trips for domestic travelers, as international tourism remains somewhat bottlenecked by unclear restrictions; despite losing the international crowd, the estimated 10 million domestic travelers still represent a massive chunk of revenue. The campaign is set to commence in about two weeks with a hoard of TV ads as its centerpiece, these ads will attempt to convince travelers to pick New York City over European vacation spots. 

It is no secret that tourism effectively helps every sector of society. The hospitality industry took a major hit during the pandemic, but restaurants, bars, and hotels have always been the backbone of tourism. With a wave of travelers coming in this summer, these businesses will be able to jumpstart their recovery and start the process of overcoming months of revenue loss that they suffered. Additionally, tourism will bring thousands of jobs back for those individuals in the hospitality industry who have been unemployed since the pandemic hit. The agency has predicted that, while the city won't reach the same tourism numbers that it did during its peak within the next year, it will come very close by 2023. Factors such as eliminating restrictions, decreasing infection rates, and increasing vaccination rates will support these predictions. 

Despite positive predictions, it won't be an easy process. Predictions can only go so far, and business owners are trying to stay more realistic as tourists are flocking to southern cities before New York for the time being. Overall, the tone is one of optimism nonetheless.  

Founded by attorneys Andreas Koutsoudakis and Michael Iakovou, KI Legal focuses on guiding companies and businesses throughout the entire legal spectrum as it relates to their business including day-to-day operations and compliance, litigation and transactional matters.

Connect with Andreas Koutsoudakis on LinkedIn.

Connect with Michael Iakovou on LinkedIn.

This information is the most up to date news available as of the date posted. Please be advised that any information posted on the KI Legal Blog or Social Channels is being supplied for informational purposes only and is subject to change at any time. For more information, and clarity surrounding your individual organization or current situation, contact a member of the KI Legal team, or fill out a new client intake form.

The post It's Time for New York City Campaign Launch appeared first on KI Legal.