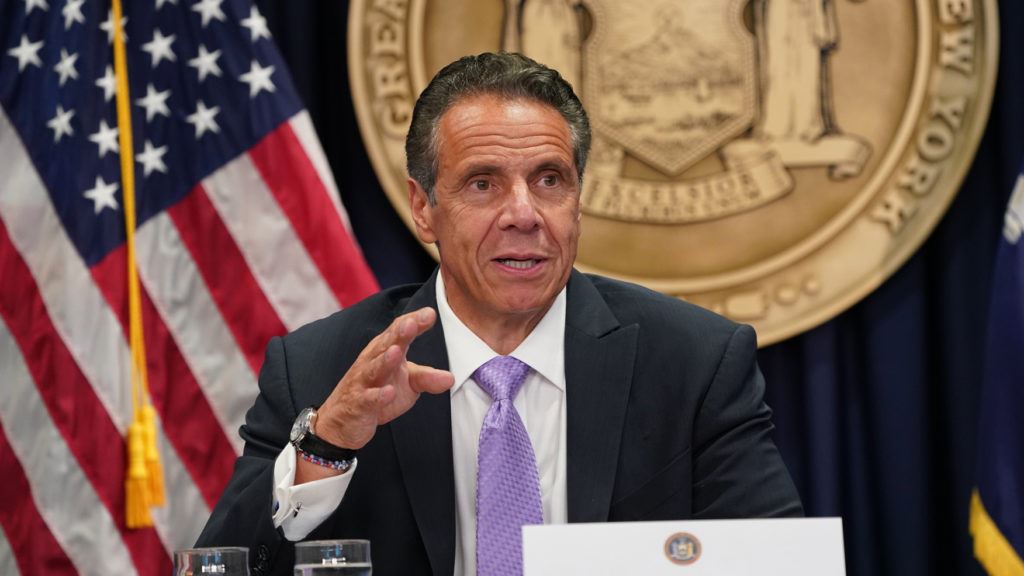 Courtesy of RochesterFirst/ Don Pollard/Office of Governor Andrew M. Cuomo

Although the Governor did not succeed in appointing new leaders for the Metropolitan Transportation Authority, he did manage to appoint two new judges to the New York State Court of Appeals – Nassau County District Attorney Madeline Singas, and Manhattan judge Anthony Cannataro – at the end of the state Legislature's annual session. It was a very close vote, with Ms. Singas approved 38-25 and Mr. Cannataro confirmed 45-18. Aside from the controversial fact that every member of the Court of Appeals has been nominated by the Governor since he took office, these new appointments have a more pressing caveat: Ms. Singas and Mr. Cannataro will also be required to sit as jurors should the Governor's impeachment trial come to fruition. 

The impeachment trial would be the judicial culmination to a months-long investigation into a slew of misconducts perpetrated by the Governor, including: past and present sexual harassment allegations, Covid-19 policies directed towards nursing homes, the use of state resources for his memoir, and his abuse of power in using Covid-19 testing resources for his close connections. The investigation has been underway for several months now, under the direction of Assemblyman Charles Lavine, with a price tag of a quarter of a million dollars and rising; a $157 million state appropriation has been made available to use for the ongoing probe as well, as voted by the Assembly and Senate. These efforts are further supported by the very public calls for resignation or impeachment coming from dozens of Democratic politicians, as well as the majority of Republicans. 

Although Ms. Singas and Mr. Cannataro testified that they would continue to act independently during their confirmation hearings, many lawmakers remain suspicious.

Founded by attorneys Andreas Koutsoudakis and Michael Iakovou, KI Legal focuses on guiding companies and businesses throughout the entire legal spectrum as it relates to their business including day-to-day operations and compliance, litigation and transactional matters.

Connect with Andreas Koutsoudakis on LinkedIn.

Connect with Michael Iakovou on LinkedIn.

This information is the most up to date news available as of the date posted. Please be advised that any information posted on the KI Legal Blog or Social Channels is being supplied for informational purposes only and is subject to change at any time. For more information, and clarity surrounding your individual organization or current situation, contact a member of the KI Legal team, or fill out a new client intake form.

The post Governor Andrew Cuomo: Judicial Victory in Face of Potential Impeachment Trial appeared first on KI Legal.