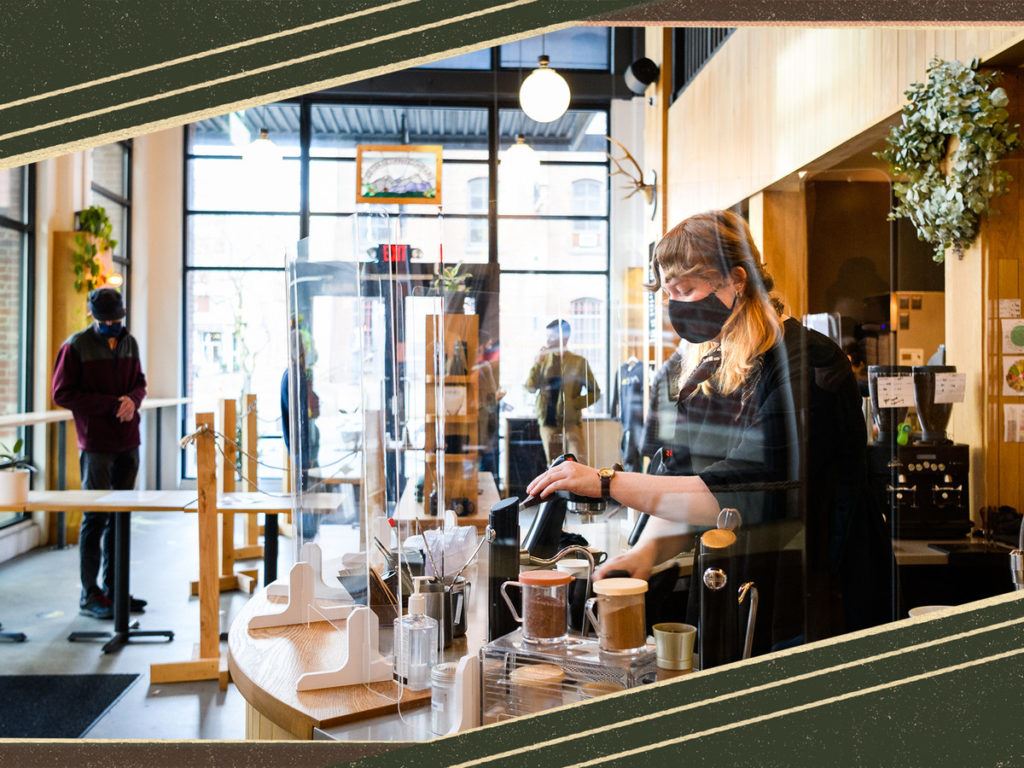 Photo By: Molly J. Smith / EPDX
On June 21st from 12pm-1:30pm the Greenwich Village Chelsea Chamber of Commerce will be offering assistance to businesses applying for Empire State Development's COVID-19 Pandemic Small Business Recovery Grant Program. 
The $800 million program provides grant funding to small businesses and for-profit independent arts and cultural organizations impacted by the pandemic. Grants are flexible and can be used for many different business needs – including: payroll, rent or mortgage payments, taxes, utilities, PPE or other business expenses – incurred between March 1, 2020, and April 1, 2021. 
With the help of the Pace University Small Business Development Center and TD Bank, this session will also feature speaker Beverly Bobb, the Senior Director of Capital Access for the Small Business and Technology Development Division at Empire State Development. 
Follow this link to register for the event: https://greenwichvillagechelseacc.glueup.com/event/how-to-apply-empire-state-development-small-business-grants-38793/ 
Follow this link to learn more about the following programs: 
https://esd.ny.gov/business-pandemic-recovery-initiative
New York State Business Recovery Programs 
Pandemic Small Business Recovery Grant Program
Restaurant Resiliency Program
Restaurant Return-To-Work Tax Credit
New York City Musical and Theatrical Production Tax Credit
New York State Biodefense Commercialization Fund
New York Forward Loan Fund (NYFLF)
Emergency Rental Assistance Program
Federal Assistance Programs 

SBA Restaurant Revitalization Funding Program
SBA Shuttered Venue Operators Grant
SBA Economic Injury Disaster Loan (EIDL) Program

Additional general resources 

Finding the Pandemic Business Recovery Initiative Programs that are right for your business 
Organizations available to assist businesses more generally 
Covid-19 Business Mentor NY Volunteer Task Force
New York Forward Small Business Lease Assistance Partnership 
Founded by attorneys Andreas Koutsoudakis and Michael Iakovou, KI Legal focuses on guiding companies and businesses throughout the entire legal spectrum as it relates to their business including day-to-day operations and compliance, litigation and transactional matters.

Connect with Andreas Koutsoudakis on LinkedIn.

Connect with Michael Iakovou on LinkedIn.

This information is the most up to date news available as of the date posted. Please be advised that any information posted on the KI Legal Blog or Social Channels is being supplied for informational purposes only and is subject to change at any time. For more information, and clarity surrounding your individual organization or current situation, contact a member of the KI Legal team, or fill out a new client intake form.

The post Empire State Development Small Business Grants Application Information Session appeared first on KI Legal.