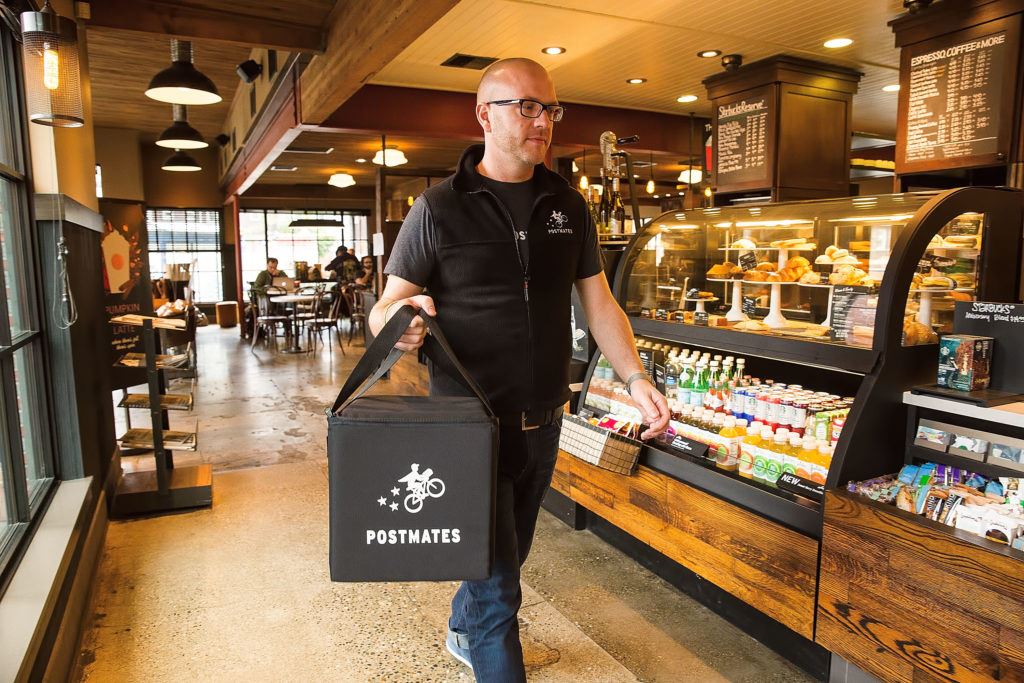 Photo by Suzi Pratt/Getty Images for Starbucks

Just last week, San Francisco became the first city in the U.S. to impose a permanent 15% cap on third-party food delivery services thanks to the San Francisco Board of Supervisors. The permanent cap follows its temporary precedent that the county had put in place during the pandemic – the first of its kind in the country. San Francisco's efforts jump-started a chain reaction all around the country, as most other major, progressive cities moved to implement the same legislation. Although this was a monumental feat, a certain trailing amendment to the cap should not be forgotten: that delivery services will still be allowed to charge restaurants additional fees for "marketing" and "additional services" should restaurants opt in. 

If this passes, restaurants would pay 25-30% commission fees in exchange for better visibility on the app – such as increasing the delivery radius, bumping rankings, and gaining access to high-value customers. This tiered system has already been announced by DoorDash, called "partnership plans," as it awaits the final verdict on the amendment. Grubhub also offers such a tiered commission system while UberEats offers other types of marketing tools that can achieve similar ends if restaurants pay for sponsored listings. Although this amendment may seem like a major concession to these platforms in the face of such a tremendous victory for restaurants, proponents of the cap are not entirely opposed. The mere fact that restaurants will have the choice to opt in, rather than forcefully submit, and will have a clear contract at hand changes the face of the delivery service-restaurant partnership nonetheless. 

Another reality to keep in mind, however, is that delivery services are losing money despite having seen record years. DoorDash, Grubhub, and UberEats all saw their revenues grow in 2020, but struggled to turn a profit. Thus, in order for them to see more revenue, they will have to generate more money per delivery. In the past, the platforms turned towards increasing fees for consumers instead of restaurants; this took the form of "regulatory response fees" in different markets, ranging from $1-$2.50 per order – but it clearly didn't work well enough. They also notoriously pushed to keep gig workers classified as contractors in order to prevent them from accessing health insurance and collective bargaining. Now, with the cap, delivery platforms will have to find yet another way to make money if their tiered systems do not find success.  

Other cities, such as New York, Chicago, and Massachusetts, also had temporary caps during the pandemic and are currently trying to figure out what to do now. Is a permanent cap worth it, or will the delivery platforms just find other ways to make their operations more expensive? Will other cities follow San Francisco's path, or will they wait to see how it develops in the Bay Area before taking action? 

Founded by attorneys Andreas Koutsoudakis and Michael Iakovou, KI Legal focuses on guiding companies and businesses throughout the entire legal spectrum as it relates to their business including day-to-day operations and compliance, litigation and transactional matters.

Connect with Andreas Koutsoudakis on LinkedIn.

Connect with Michael Iakovou on LinkedIn.

This information is the most up to date news available as of the date posted. Please be advised that any information posted on the KI Legal Blog or Social Channels is being supplied for informational purposes only and is subject to change at any time. For more information, and clarity surrounding your individual organization or current situation, contact a member of the KI Legal team, or fill out a new client intake form.

The post Third-Party Food Delivery Caps – Will They Do Much? appeared first on KI Legal.