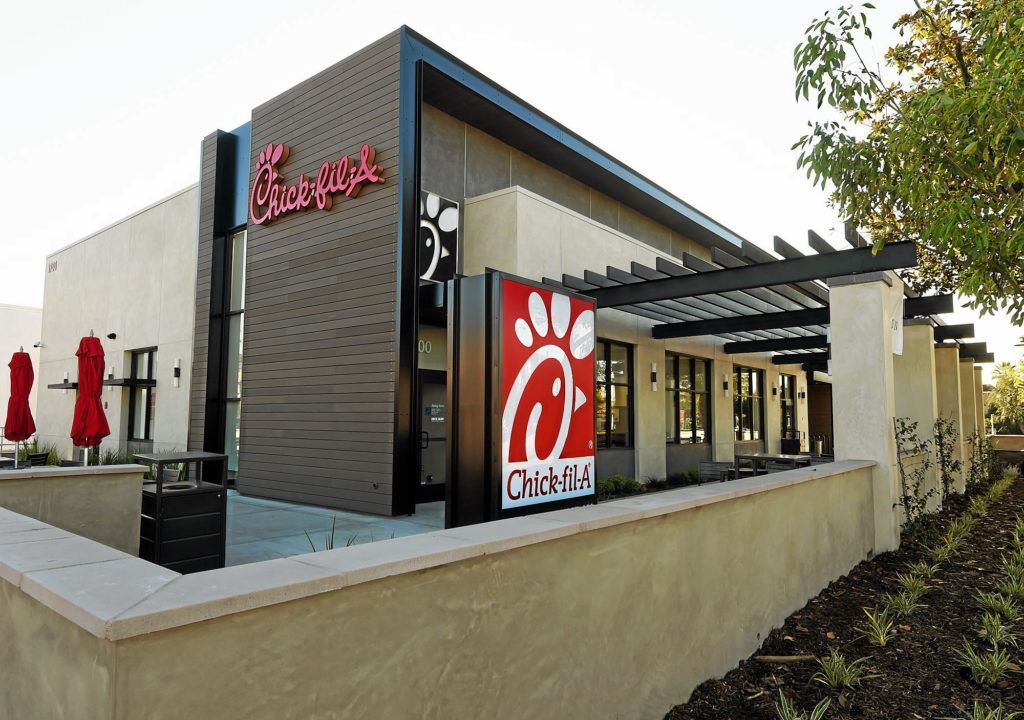 Photo by Walt Mancini/Pasadena Star-News

In a controversial move, New York lawmakers are looking to obstruct Chick-fil-A's bid to open locations at state highway rest stops on the basis of its owner's anti-LGBTQ+ stance. This news comes after the New York State Thruway Authority unveiled a $450 million plan to renovate 27 service areas, which awarded several restaurants contracts to partake. 

Chick-fil-A's chief executive, Dan Cathy, has made numerous headlines in the past for trivializing LGBTQ+ rights. The company's foundation has actively donated money to anti-LGBTQ+ organizations and publicly supported opponents of same-sex marriage ballot initiatives. Additionally, the company's infamous Sunday closure is in place so that its employees can attend church. Despite these realities, the company has affirmed that it is only dedicated to supporting, and donating to, 3 causes: education, homelessness and hunger. This being said, Chick-fil-A has never publicly stated that it will stop donating to anti-gay groups or organizations that discriminate against the LGBTQ+ community. 

Several lawmakers have stepped up to counter the company's bid. Assemblyman Harry Bronson, a Democrat who represents the Rochester area, has reportedly sent a letter to Thruway Authority Executive Director Matthew Driscoll calling for a reexamination of "the list of approved concessions" for all of the new rest stops on the basis of discrimination. 2 other legislators signed the letter, who are openly gay – Deborah Glick, a Democrat representing the Lower Manhattan area, and Danny O'Donnell, a Democrat representing the Manhattan Valley and Morningside Heights areas. Although she didn't sign the letter, Assembly member Linda Rosenthal, a Democrat representing the Upper West Side area, issued a statement advancing that "bigotry and discrimination are not New York state values… New York state has long worked to advance LGBTQ+ rights, but inviting a restaurant that is committed to blocking equality to open on state property will undermine our continuing efforts toward true equality." Additionally, Mayor de Blasio had already opposed Chick-fil-A in the past, attempting to ban the company from the city entirely due to Cathy's views, however these efforts failed. 

In response, the New York State Thruway Authority issued a statement supporting "an inclusive environment that treats the tens of millions of people that travel our system with dignity and respect." It also pointed to the fact that "every restaurant brand included by Empire State Thruway Partners has a contractual responsibility, and is legally required, under New York State law, including the New York State Human Rights Law and Executive Orders, to adhere to the inclusive and non-discriminatory standards that New York State embraces." Chick-fil-A has also responded to the situation stating that "it does not have a political or social agenda… it welcomes everyone in its restaurants… and it is excited about the partnership and the opportunity to further serve the residents of New York." 

Founded by attorneys Andreas Koutsoudakis and Michael Iakovou, KI Legal focuses on guiding companies and businesses throughout the entire legal spectrum as it relates to their business including day-to-day operations and compliance, litigation and transactional matters.

Connect with Andreas Koutsoudakis on LinkedIn.

Connect with Michael Iakovou on LinkedIn.

This information is the most up to date news available as of the date posted. Please be advised that any information posted on the KI Legal Blog or Social Channels is being supplied for informational purposes only and is subject to change at any time. For more information, and clarity surrounding your individual organization or current situation, contact a member of the KI Legal team, or fill out a new client intake form.

The post New York Lawmakers Pushing to Ban Chick-fil-A at State Highway Rest Stops appeared first on KI Legal.