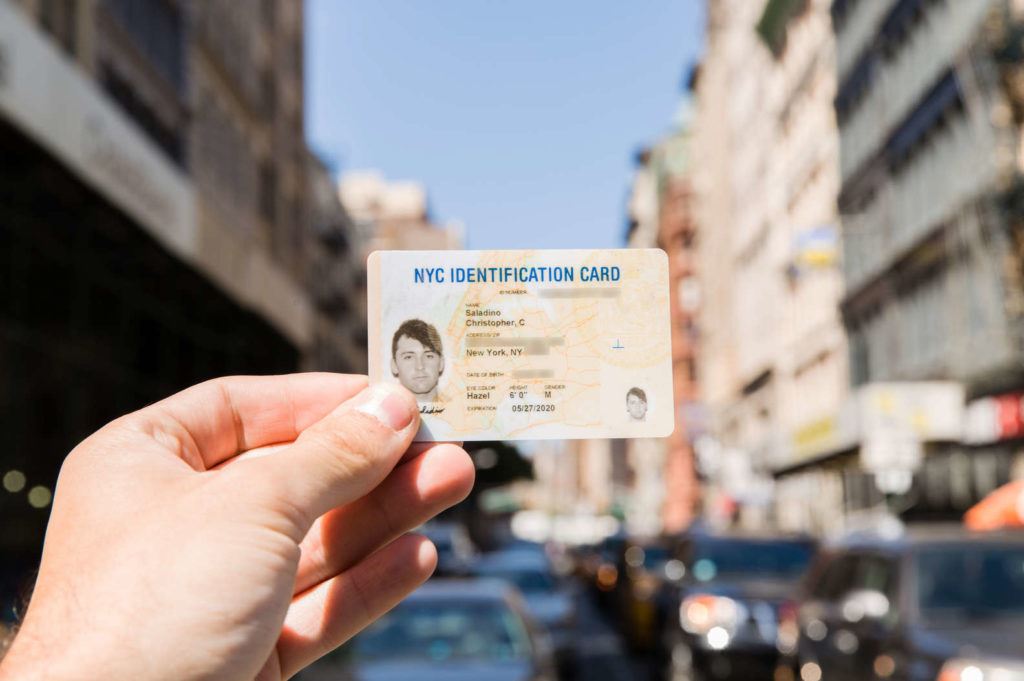 Photo courtesy of COLE SALADINO/THRILLIST
IDNYC is a free identification card created by the City, for any New Yorker over 10 years of age, which grants individuals access to a wide range of government services and programs. Aside from qualifying as a government-issued photo identification, IDNYC entitles cardholders to benefits and discounts from many businesses and cultural institutions in the City. According to the City, these benefits include: 
Access to all City buildings that provide services to the public,
Qualification for affordable housing through NYC Housing Connect
Proof of identity for interacting with the NYPD, for employment, and for health benefits
Use as a public library card
Access your own and your child's immunization records
Free or reduced admission and other benefits at participating museums, zoos, and botanical gardens
Discounts on prescription medications, fitness, groceries, and New York City attractions
Access to open a bank account at select financial institutions
Particularly, this card benefits the most vulnerable communities – such as the homeless, youth, undocumented immigrants, the formerly incarcerated, and others – who may have difficulty obtaining government-issued photo ID. 

Just yesterday, Mayor Bill de Blasio announced that 5 more enrollment locations have been reopened, now totaling 15 permanent and 4 pop-up locations around the city, where individuals can obtain their cards. 

Of notable importance, this card will allow individuals to access Pandemic Relief Programs for their businesses during these uncertain times. 

Founded by attorneys Andreas Koutsoudakis and Michael Iakovou, KI Legal focuses on guiding companies and businesses throughout the entire legal spectrum as it relates to their business including day-to-day operations and compliance, litigation and transactional matters.

Connect with Andreas Koutsoudakis on LinkedIn.

Connect with Michael Iakovou on LinkedIn.

This information is the most up to date news available as of the date posted. Please be advised that any information posted on the KI Legal Blog or Social Channels is being supplied for informational purposes only and is subject to change at any time. For more information, and clarity surrounding your individual organization or current situation, contact a member of the KI Legal team, or fill out a new client intake form.

The post New York City Has Opened More IDNYC Offices – Increased Access To Relief Programs appeared first on KI Legal.