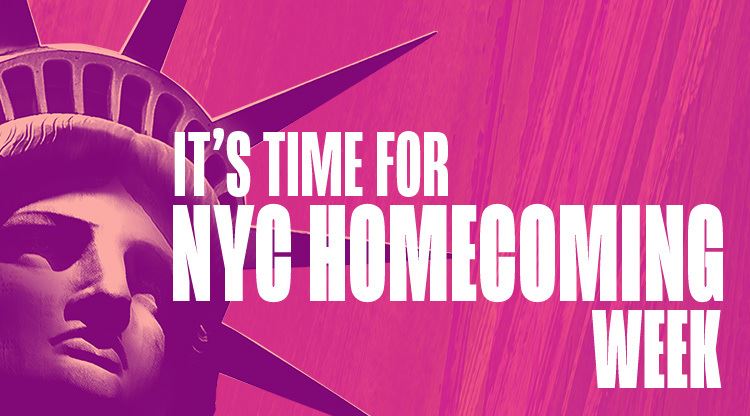 Photo courtesy of Get It For Less
As part of NYC Homecoming Weekend, a celebration of the return of the arts and tourism to the city, concerts will be held in all 5 boroughs between August 14th and August 22nd. 
The concerts will be held on: 
Monday, August 16th at Orchard Beach in The Bronx
Tuesday, August 17th at Richmond County Bank Park in Staten Island
Thursday, August 19th at Brooklyn Army Terminal in Brooklyn
Friday, August 20th at Forest Hills Stadium in Queens
Saturday, August 21st at The Great Lawn, Central Park in Manhattan
Although the Mayor has long been planning and discussing these concerts, the full line-up has not been announced yet; all artists who will perform at each of the concerts will be announced in the coming weeks. Unveiling the line-up for Manhattan will be Mayor de Blasio, Clive Davis, Live Nation and Danny Meyer. Additionally, Universal Hip Hop Museum Executive Director and President Rocky Bucano will unveil the full lineup for those concerts in the Bronx, Brooklyn, Queens, and Staten Island.  

In addition to these music events, NYC Homecoming Week will also feature a variety of other artistic experiences. Individuals will be able to attend film screenings by Rooftop Films, take advantage of NYC Restaurant Week and Summer Streets, and a host of other cultural and artistic activities and events across boroughs. 

NYC Homecoming Weekend is technically a celebration of the resilience of New Yorkers throughout the pandemic, but the real celebration will be increased support for the hundreds of small businesses and local organizations that will benefit from such events. 

To learn more about NYC Homecoming Weekend, the concerts, and ticket information sign up for email updates by following this link:nyc.gov/HomecomingWeek 

Founded by attorneys Andreas Koutsoudakis and Michael Iakovou, KI Legal focuses on guiding companies and businesses throughout the entire legal spectrum as it relates to their business including day-to-day operations and compliance, litigation and transactional matters.

Connect with Andreas Koutsoudakis on LinkedIn.

Connect with Michael Iakovou on LinkedIn.

This information is the most up to date news available as of the date posted. Please be advised that any information posted on the KI Legal Blog or Social Channels is being supplied for informational purposes only and is subject to change at any time. For more information, and clarity surrounding your individual organization or current situation, contact a member of the KI Legal team, or fill out a new client intake form.

The post Mayor Bill de Blasio Announced "NYC Homecoming Week" Concerts appeared first on KI Legal.