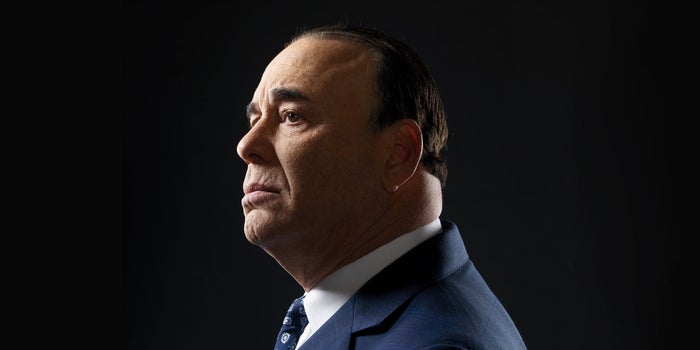 Photo courtesy of Fransmart

John Taffer, the American entrepreneur and television personality well known for his role as the host of Bar Rescue, has recently been outspoken about his displeasure with Yelp and the services that it provides. 

Using his podcast and Twitter platform to investigate what owners and workers in the hospitality industry have to say, Taffer has asked whether "Yelp treats you, your business, and our industry fairly?" Prior to this, however, Taffer also participated in Yelp for Restaurant Presents – a town hall series on Youtube hosted by the company each month on Youtube. The town hall was initiated so that the company could respond to questions posed by restaurateurs, and the public at large, regarding their services and framework. After voicing his opinion in the virtual Q&A, Taffer reportedly received thousands of emails and comments supporting his viewpoint, which prompted him to open up the discussion on his own. 

What he found was that Yelp would switch out good pictures and reviews shown when you first click on an establishment for the worst ones whenever operators decided to end their partnership with Yelp. This effectively trapped restaurants into the partnership, as they could not pay the fees but simultaneously could not risk losing business because of their depiction on the platform. Taffer has a personal stake in this situation as well. In fall of last year, his restaurant Taffer's Tavern nonsensically received bad reviews on Yelp before it had even opened. He also found that, when compared to other review sites, Yelps reviews were consistently lower for many restaurants. 

Yelp has responded to many of Taffer's, and others', claims. It has denied that it alters reviews or pictures based on advertising status and provided multiple legal and scholarly proceedings that debunked "pay to play" accusations. On a more covert subject, the platform explained that most of its employees don't know the algorithm that it uses, for the sake of avoiding conflicts of interest, however it does have safeguards in place to maintain its integrity. Lastly, the platform also addressed how reviews can be posted pre-opening, such as what happened to Taffer's restaurant. It cited that these can only take place if a restaurant hosts a pop-up or soft opening that would allow the platform to list it as "Opening Soon," and thus allow individuals to rate it before it opens up to the entire public. It pointed to a study released by the Federal Trade Commission which found that, among other platforms that engage in rating inflation, Yelp's standards are uniformly distributed and remain in line with customer complaints and review guidelines. As such, it remains a good predictor of consumers' experiences compared to other platforms that allow fake reviews to persist. 

Although the platform addressed many of the claims that Taffer was making, the situation raises two key concerns nonetheless. The first is that third-party service providers in general leverage money over hospitality businesses. Similar to concerns raised about third-party food delivery services, Yelp's review and rating process is based on a money-structure that allows restaurants to pay higher premiums for increased visibility and review organization on their page. Claims that the platform replaces good reviews with bad ones once a restaurant ends a financial partnership has been a longstanding issue with this platform and many other third-party servicers that interact with the hospitality industry. Unfortunately, many instances of violations have occurred that severely threaten a business' ability to operate and draw in clientele. Secondly, it raises the question of whether a review platform such as Yelp should exist in the first place. There have been countless stories of incorrect information being listed under restaurants' pages which Yelp has not helped to correct. With so many hospitality businesses running into problems regarding fake or incorrect reviews, something must be done to change the system completely. 

Founded by attorneys Andreas Koutsoudakis and Michael Iakovou, KI Legal focuses on guiding companies and businesses throughout the entire legal spectrum as it relates to their business including day-to-day operations and compliance, litigation and transactional matters.

Connect with Andreas Koutsoudakis on LinkedIn.

Connect with Michael Iakovou on LinkedIn.

This information is the most up to date news available as of the date posted. Please be advised that any information posted on the KI Legal Blog or Social Channels is being supplied for informational purposes only and is subject to change at any time. For more information, and clarity surrounding your individual organization or current situation, contact a member of the KI Legal team, or fill out a new client intake form.

The post Jon Taffer Discusses Yelp's Problematic Existence appeared first on KI Legal.