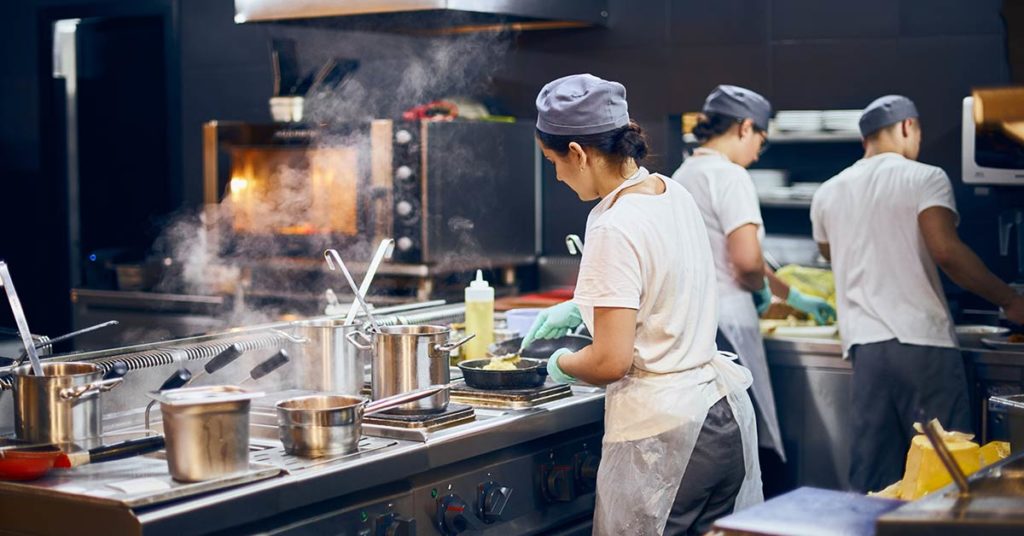 Photo courtesy of Lightspeed

Ghost kitchens have increasingly come into the spotlight, especially over the course of the pandemic. These fully-functioning restaurants lacking in-person dining spaces have grown to become good alternatives to physical restaurants as they offer low overhead, faster openings, more convenience, additional revenue streams, and inherent flexibility. The Ghost Kitchen Conference that was held last month in Dallas illuminated future developments in the works regarding ghost kitchens, namely their emergence in grocery stores and potential use of AI technology, however a new venture is sure to change the game. 

Sam Nazarian, founder of SBE Entertainment Group, has unveiled that ghost kitchen developments will constitute the latest plans for his food and beverage platform of limited service culinary brands, Creating Culinary Communities (C3). The platform has recently received backing from Brookfield Asset Management Inc. and Simon Property Group to open 1,000 ghost kitchens by the end of 2021; this will supplement the company's already 250 existing ghost kitchens across the country. $80 million in Series B funding will be co-led by Brookfield and REEF Technology, an operator of mobility, logistics hubs, and neighborhood kitchens. 

The plan, according to Nazarian, is to marry the traditional dine-in model with delivery-only ghost kitchens in order to overcome the deep-rooted revenue problems that retail and food spaces face. This will take the form of up to 10 delivery-only kitchens in a single space – whether that be malls, hotels, or restaurants – that will operate 24-hours a day. Citizens will be C3's first physical development; the food hall will open in Manhattan by the end of summer and will feature more than 40 brands that are part of the company's repertoire. 

The company believes that ghost kitchens are a necessity in this climate. The pandemic increased demand for delivery services, and most restaurants were simply not equipped, or experienced enough, to do takeout given their physical infrastructure. As more and more companies invest in the ghost kitchen wave, food delivery services and other developments such as these food halls will certainly not be fading along with the pandemic. 

Founded by attorneys Andreas Koutsoudakis and Michael Iakovou, KI Legal focuses on guiding companies and businesses throughout the entire legal spectrum as it relates to their business including day-to-day operations and compliance, litigation and transactional matters.

Connect with Andreas Koutsoudakis on LinkedIn.

Connect with Michael Iakovou on LinkedIn.

This information is the most up to date news available as of the date posted. Please be advised that any information posted on the KI Legal Blog or Social Channels is being supplied for informational purposes only and is subject to change at any time. For more information, and clarity surrounding your individual organization or current situation, contact a member of the KI Legal team, or fill out a new client intake form.

The post Ghost Kitchen Development Gains Giant Shopping-Mall Backing appeared first on KI Legal.