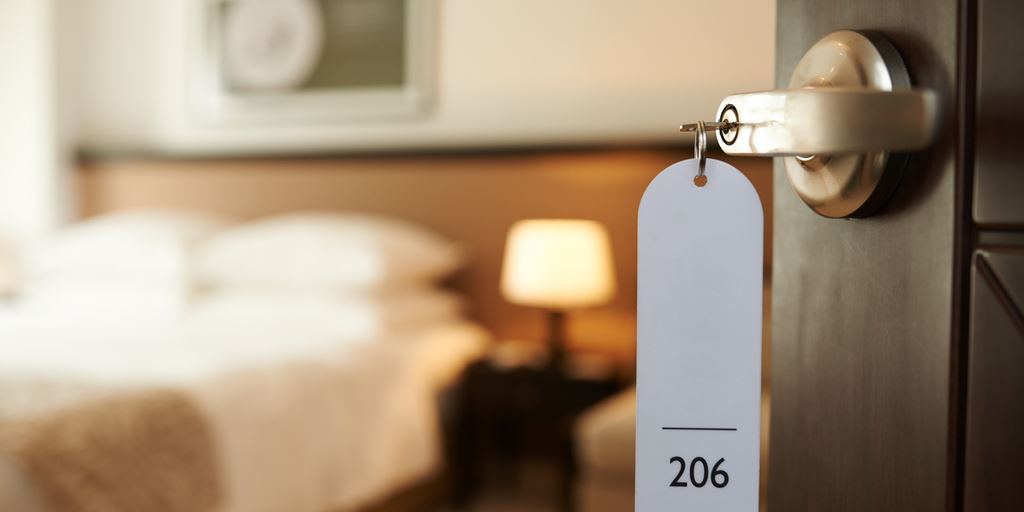 Photo from Getty Images

A wave of increased harassment of employees has made it so the bargaining power balance now weighs heavily on restaurant workers' side. 

When Covid-19 restrictions were lifted in New York, hospitality businesses rested assured that employees would be lining up to come back. The reality was quite the opposite. Many workers chose other paths,  whether that be changing careers, retiring, and focusing on taking care of their family amongst other options. Although many people across the political spectrum have found comfort in the belief that labor shortages are stemming from increased unemployment and pandemic aid, studies have shown otherwise. 

One particularly significant reason why many hospitality workers aren't returning to the industry was confirmed in a survey conducted by the advocacy group One Fair Wage. The group found that "among nearly 3,000 respondents, 39 percent listed 'concerns of hostility and harassment from customers' as one of the reasons they were leaving their jobs." Naturally federal financial assistance ties into this finding, because receiving aid affords more flexibility to individuals who know that they can walk away from an environment in which they are being constantly harassed and receive money to survive. But the underlying themes and reasons why this wave of harassment has intensified is what really needs to be identified – more so than relying on unemployment benefits to explain why workers aren't returning. 

The reason why this wave is occurring is largely due to labor and food shortages leading to worse service. Now it's not necessarily bad service, but rather slower service because less people are working and less item availability because less food is being delivered. These dual trends are compounded by the fact that demand is inherently pent-up and only growing, which is manifesting in less patience and higher expectations from customers. As such, the problem is only persisting in a negative feedback loop. Longer wait times and less items leads to more customer displeasure which leads to more employee harassment which results in employees leaving the industry.

One remarkably high-profile case exemplifying these trends comes out of a small restaurant in Cape Cod named Apt Cape Code. In the past couple weeks, co-owner Brandi Felt Castellano has seen a volume of swearing, yelling, and threats of litigation coming from customers like never before. She has seen diners threaten to sue her employees because they did not receive the table that they had requested and, just last week, a man berated one of her young employees because they could not take his breakfast takeout order as the restaurant had not yet opened. As a result, Castellano decided to close the restaurant for that day to offer her employees a "day of kindness." She posted the announcement on Facebook, which prompted a flurry of public responses supporting the action. A multitude of other restaurateurs shared stories along the same line and attributed the harassment to the strain that reopening is placing on restaurants who are still struggling from the pandemic; strangely enough, they all identified that this new wave stands in stark contrast to the overwhelming kindness that customers exhibited at the start of the pandemic.  

Another restaurant located in Orleans, called The Rail, has also shared its latest harassment experience in an interview with the New York Times. Co-owner Tyler Hadfield explained that "when a group of diners had to wait 40 minutes for a table and even longer because of a computer problem they asked for the food to be boxed up after it had been brought to the table and then dumped the contents of the entire to-go bag in front of the restaurant when they left." 

Customers taking out their frustrations on employees is not unprecedented however, as can be seen, it is being exasperated to a level that necessitates major attention, education, and reform in order to address not only the harassment, but also the larger labor shortage at hand. The question is how? 

What is certain is that the industry cannot return back to "normal." During "normal," or pre-pandemic, times, economist James Parrott found that "84% of restaurant workers in New York City made less than $40,000 a year, with roughly a quarter of them receiving food stamps." This reality is coupled by the fact that only employees who interact with patrons can receive tips, which excludes kitchen workers. Furthermore, hourly wages for kitchen positions have remained more or less stagnant for decades compared to tipping wages which have been rising. There is, therefore, an imperative to enact legislative changes to pooled tips. 

The amount of tip itself also needs to change. Early on in the pandemic, tips were commonly exceeding 30% as customers were excited to finally go out again. Overtime, however, this has worn off. The pandemic, although it has hit many very hard, has also generated major wealth for others who have capitalized off of working from home and cutting down on unnecessary costs. Given this influx, a call for more affluent people to pay more to go out is not out of question. The industry has, overtime, educated customers on the value of paying more for dishes based on its quality ingredients, but paying more for service has lagged behind. 

Perhaps service and restaurant work can become more professionalized as well. With this newfound bargaining power, those workers who want to stay in the industry are simply looking for more say in operations, such as positions with more responsibility. Giving them such opportunities may indeed greatly aid the labor shortage. 

Founded by attorneys Andreas Koutsoudakis and Michael Iakovou, KI Legal focuses on guiding companies and businesses throughout the entire legal spectrum as it relates to their business including day-to-day operations and compliance, litigation and transactional matters.

Connect with Andreas Koutsoudakis on LinkedIn.

Connect with Michael Iakovou on LinkedIn.

This information is the most up to date news available as of the date posted. Please be advised that any information posted on the KI Legal Blog or Social Channels is being supplied for informational purposes only and is subject to change at any time. For more information, and clarity surrounding your individual organization or current situation, contact a member of the KI Legal team, or fill out a new client intake form.

The post Harassment Epidemic in the Hospitality Industry appeared first on KI Legal.