By: Michael Iakovou, Esq., Antonio Sciarrotta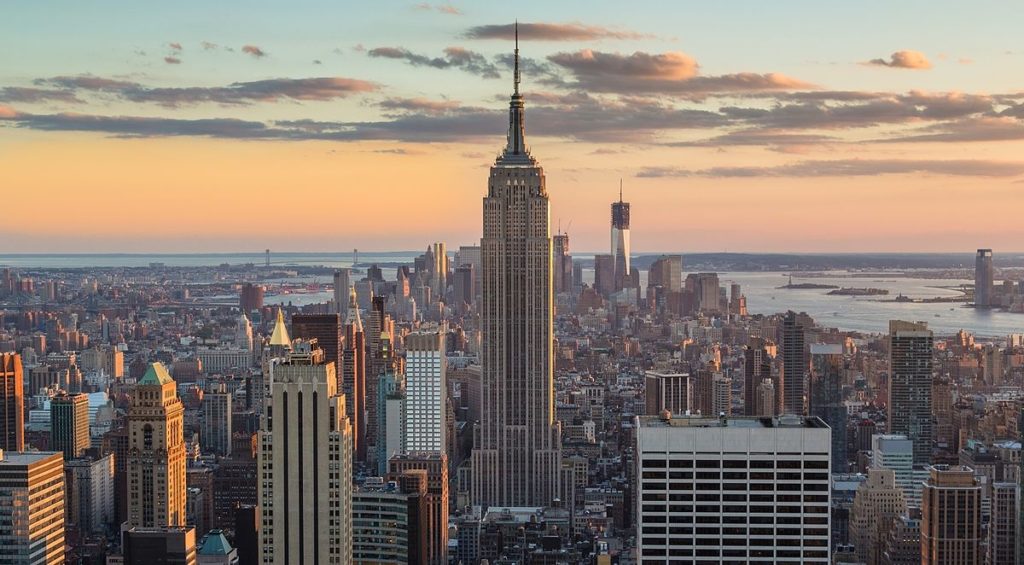 Photo courtesy of Wikidata

Just last month, Governor Cuomo made capacity and social-distancing rules optional for vaccinated people in New York State. This milestone marked a turning point for all small businesses in New York City, which have been among the hardest hit in the country. While state and federal relief for these businesses has been offered throughout the pandemic, many businesses have struggled to stay afloat. The economic struggles of COVID-19 that can still affect small businesses post-pandemic are only amplified by the burdens of doing business in New York City, an example of which being the issuance of fines for various city violations.

Recently, a two-bill package of legislation was approved by the New York City Council to aid small businesses coming out of the pandemic. These bills represent a stark change from the previous attitude of New York City legislators, which often protected the consumer at the expense of business owners.

The first bill, proposed by Councilman Mark Gjonaj, will work to create an amnesty program through the Commissioner of Finance. The program will allow businesses with unpaid code violations that were issued on or after Cuomo's state of emergency declaration (March 7, 2020) to resolve their fines from the Environmental Board with a payment of 25% of the penalty. Further, business owners could resolve outstanding Environmental Board judgments from the past eight years through a payment of 75% of the violation amount. For both pandemic and pre-pandemic violations, a business owner would not have to pay the accrued interest on the judgments. This program will begin at some point during New York City's 2022 fiscal year (beginning July 1, 2021) and last ninety days, with an option for the Commissioner of Finance to extend the program an additional ninety days. While judgments on violations in the ninety days leading up to the start of this program will not be eligible for this type of resolution, those who made certain partial payments prior to the start of the program will still be eligible to resolve the associated judgments under the new bill.

The second bill, which is more permanent in nature, fundamentally changes the way that New York City collects fines from small businesses. Councilwoman Vanessa Gibson's proposal aims to give lower fine amounts, as well as offer cure periods for certain violations.

For example, for New York City restaurant owners, it is a $200 fine for both exceeding half a gram of trans fat per serving and offering soda or sugary drinks with kids' meals. The proposed legislation would change this $200 blanket fine by creating a fifteen-day cure period for first offenses, and only penalizing violators $100 for each additional infraction. Another instance of this new policy relates to unkept public trash bins on sidewalks. Typically, the Department of Sanitation will charge $50 for first-time offenders and $100 for additional offenses. The new legislation will allow for a cure period on first offenses before these businesses face $100 fines. These are only some examples, and the legislation touches civil penalties for sanitation, health, transportation, consumer affairs, noise control, and buildings violations.

These two bills provide business owners much needed relief coming out of COVID-19. Not only will it provide businesses hit hard by the pandemic, but the future implication is a more business friendly New York City that is focused on better balancing the interests of protecting the consumer with those of the small businesses that provide so much economic activity. 

The team at KI Legal is up to date and experienced in all the challenges that faces the restaurant and hospitality industry in New York City. The attorneys at KI Legal are well-versed in many areas of the law that affect business owners in day-to-day operations, including, but not limited to, labor and employment issues, the sale of real estate, contractual agreements, and corporate governance. For that reason, the versatility of our team gives restaurant and hospitality business owners a one-stop shop for all their legal needs. If your business is facing any of these types of issues, you can contact KI Legal at (646) 766-8308 for all legal advice regarding owning, operating, and selling your business. Coming out of the pandemic, our attorneys have the knowledge necessary to help your business navigate all facets of this unfamiliar landscape as life returns to normal.

Founded by attorneys Andreas Koutsoudakis and Michael Iakovou, KI Legal focuses on guiding companies and businesses throughout the entire legal spectrum as it relates to their business including day-to-day operations and compliance, litigation and transactional matters.

Connect with Andreas Koutsoudakis on LinkedIn.

Connect with Michael Iakovou on LinkedIn.

This information is the most up to date news available as of the date posted. Please be advised that any information posted on the KI Legal Blog or Social Channels is being supplied for informational purposes only and is subject to change at any time. For more information, and clarity surrounding your individual organization or current situation, contact a member of the KI Legal team, or fill out a new client intake form.

The post Giving The Business Owner A Break: New Legislation Eases The Burdens Faced From New York City Fines appeared first on KI Legal.