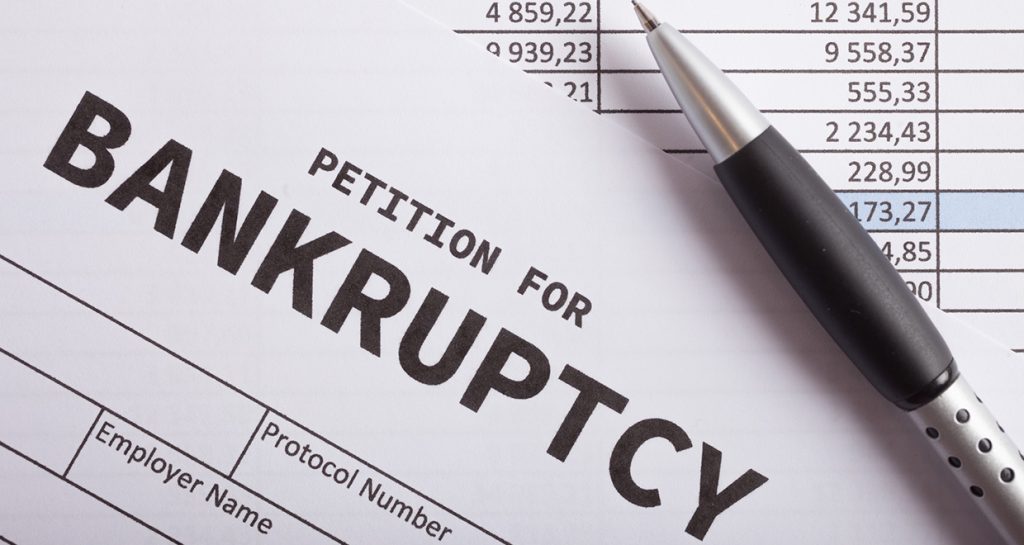 Photo courtesy of Minnesota Lawyer

Although financial challenges to businesses have been magnified by the pandemic, this problem is not unique to COVID-19. In New York alone, there have been over 1,000 chapter 11 bankruptcy filings per year from 2016-2020. Chapter 11 is a tool for businesses to address and restructure outstanding debts and other aspects of a business' finances. In other words, chapter 11 reorganization is a process that might be available as a powerful reorganization tool. However, a common misunderstanding is that bankruptcy means going out of business. It does not, as recently addressed by a New York Bankruptcy Court.

Recently, a bankruptcy decision in the Southern District of New York Bankruptcy Court articulated a point about chapter 11 bankruptcy so important that publications such as The Wall Street Journal picked up the story: bankruptcy does not mean that you are going out of business. In In re Windstream Holdings, Inc., the bankruptcy court handed down a penalty of just over $19 million to Charter Communications (who was a creditor and competitor of Windstream Holdings). The bankruptcy court found that Charter misrepresented a central tenet of the Bankruptcy Code when it sent out "literally false and intentionally misleading" advertising to Windstream customers that suggested Windstream would close because of its bankruptcy, and customers should switch from Windstream to Charter. The decision focused on the fact that chapter 11 bankruptcy is not the end of the business, and instead, is a reorganization tool that can assist the business in restructuring to survive.

Not only does Chapter 11 bankruptcy provide the potential for the business to be restructured, it also allows its management team to remain in control of operations, the same as it was pre-bankruptcy. In fact, it is the presumption that the officers continue to run operations during chapter 11 proceedings, since the premise behind the chapter 11 debtor-in-possession is that the business's current management is best suited to rehabilitate the business for the benefit of the creditors and the business's own interests. Furthermore, unless there is some finding of "cause," courts will generally uphold this principle and not remove the management team from its role in continuing operations of the business. 

Thus, chapter 11 bankruptcy does not mean the end of the business; rather, it provides the opportunity for a business to reorganize, which means shedding liabilities that it cannot pay, removing unprofitable portions of business operations (e.g. closing unprofitable divisions or stores and limiting landlords' lease-rejection claims), and allowing it to emerge from chapter 11 bankruptcy less hampered by the burdens of pre-existing debt.

The best candidates for chapter 11 reorganization are those businesses that are fundamentally sound, but for some outstanding debt or liabilities. Chapter 11 provides an avenue that allows the management team of a business to stay in control of operations while executing a plan to pay off the business's creditors and, if successful, continue to operate the business with its debts discharged or paid out pursuant to a plan of reorganization. Essentially, the goal of chapter 11 bankruptcy is to help shed unprofitable aspects of the business while letting the good parts continue. The bottom line is that businesses should not be afraid of chapter 11 bankruptcy, as it can be a viable strategy as a reorganization tool.

It is important for businesses, especially in such economically uncertain times, to understand every option available when thinking about how to stay financially stable. The team at KI Legal has the knowledge and thirty years of bankruptcy reorganization experience necessary to help businesses obtain protection under chapter 11 bankruptcy, and reorganize. Our attorneys can help turn what might appear to be a dire situation for businesses into something manageable. 

Founded by attorneys Andreas Koutsoudakis and Michael Iakovou, KI Legal focuses on guiding companies and businesses throughout the entire legal spectrum as it relates to their business including day-to-day operations and compliance, litigation and transactional matters.

Connect with Andreas Koutsoudakis on LinkedIn.

Connect with Michael Iakovou on LinkedIn.

This information is the most up to date news available as of the date posted. Please be advised that any information posted on the KI Legal Blog or Social Channels is being supplied for informational purposes only and is subject to change at any time. For more information, and clarity surrounding your individual organization or current situation, contact a member of the KI Legal team, or fill out a new client intake form.

The post Chapter 11 Bankruptcy Is A Tool To Keep Your Business Going And Providing For A Rebirth appeared first on KI Legal.