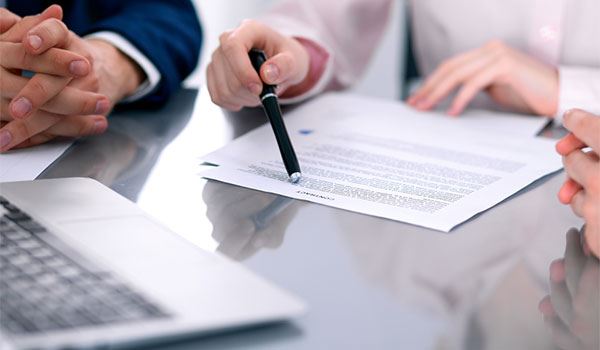 By: Steven Siegler and Madeline Perez

New Yorkers come from all over the globe and speak over 200 different languages. The most prevalent languages spoken in New York City workplaces after English include Spanish, Chinese (Mandarin and Cantonese) and Russian. Because of the prevalence of non-English speakers in New York City, there is a high probability that employers may have one or more employees who do not speak or read English proficiently. When it comes to presenting these non-English speakers with important employment documents, such as wage and hour notices, sexual harassment policies and arbitration agreements, what does the law require?

With respect to wage and hour notices, the New York Labor Law § 195.1(a) requires most employers to provide new hires with specific information about their wages and rate of pay in both English and their primary language. This information includes, among other things: rate of pay and whether the pay is hourly, salary, commission or other basis; tip, meal or housing allowances; and the name, address and telephone number of the employer. The New York Department of Labor has promulgated the Notice and Acknowledgment of Pay Rate form in different languages to make this requirement less burdensome. Employers who use their own forms should ensure that the mandatory information is conveyed in the employee's primary language.

What about other important employment compliance documents, such as sexual harassment policies? The Equal Employment Opportunity Commission ("EEOC") provided some guidance on this question in its "Enforcement Guidance on National Origin Discrimination" promulgated in November 2016. According to the EEOC, employers who do not translate anti-discrimination policies into their employees' primary languages can potentially be found liable for not having such policies at all. The EEOC advises employers "to take proactive measures to ensure that their [anti-discrimination] policies are communicated effectively to all their employees." Such measures may include "translating the policies into, and offering training in, the languages spoken by employees." Employers should "consider translating their policies into the languages spoken by employees with limited English skills, conducting trainings on the policies in these languages, and providing interpreters or other language assistance to ensure that employees can report harassment confidentially."

One example of the EEOC guidance in action is an EEOC complaint brought by Colorado WINS, a public sector union, on behalf of Spanish-speaking janitors. In this matter, the EEOC found that the employer discriminated by failing to translate employment policies and safety protocols into Spanish. Twelve Hispanic employees of the Auraria Higher Education Center, a college campus, alleged that Auraria denied them knowledge of the terms and conditions of their employment and put them in danger by not translating workplace policies and safety information into Spanish. The employees further alleged that they were unable to explain workplace conflicts because Auraria did not provide interpreters at staff meetings. In response, Auraria claimed that it did not have an English-only policy, that interpreters and translations were provided, and that federal law does not require employment policies to be written in Spanish. However, after a three-year investigation, the EEOC determined that Auraria discriminated against the janitors due to their national origin, in part because important workplace policies were not promulgated in the employees' primary language.

While the EEOC guidance does not have the force of law, many courts have faulted employers for failing to disseminate sexual harassment and other anti-discrimination policies into their employees' primary languages. This can result in a court finding that an otherwise sound policy does not exist for its non-English speaking workforce. At the present time, there does not appear to be cases in the federal and state courts of New York addressing this issue. However, we anticipate that New York courts would adopt and follow the EEOC guidance. We recommend that New York employers have their sexual harassment, anti-discrimination and anti-retaliation policies, as well as their disciplinary and safety rules, translated into languages their employees can understand. Acknowledgment forms for the receipt of such policies should also be translated.

With respect to the translation of employer-employee arbitration agreements, courts have given employers more leeway. Such agreements are interpreted by basic principles of contract law, including the "ancient contract maxim" that "even a blind man must protect himself by procuring someone to read a contract for him." Thus, an employee's failure to understand an arbitration agreement because of its presentation in a foreign language would potentially not be a bar to its enforcement. For example, in Morales v. Sun Constructors Inc., 541 F.3d 218 (3rd Cir. 2008), the plaintiff-employee spoke and read only Spanish and was asked to sign an employment agreement containing a mandatory arbitration clause in English. The employer provided a translator who testified that he translated most of the employment agreement to Morales, with the exception of the arbitration clause. After Morales was fired and he sued for wrongful termination, the employer moved for arbitration in accordance with the employment agreement. The court upheld the validity of the arbitration clause, holding that, "[i]n the absence of fraud, the fact that an offeree cannot read, write, speak, or understand the English language is immaterial to whether an English-language agreement the offeree executes is enforceable." Further, "[i]t was Morales' obligation to ensure he understood the agreement before signing." Id. Although this is not a New York case, it shows that the well-established "duty to read" takes precedence over the duty to translate. Nonetheless, the safer practice for New York employers would be to translate employee arbitration agreements to minimize the risk of litigation. 

Key Takeaways

Employers who employ non-native English speakers should think carefully about having certain key documents translated. These documents would include, at a minimum: 1) wage and hour notices; 2) mandatory sexual harassment and anti-discrimination policies; 3) arbitration agreements; and 4) handbook receipt and acknowledgment forms. Further, employers should make their disciplinary and safety/work rules available in other languages or be prepared to prove that this information has been explained to the employee in a way that he or she can understand. This means that either the policies can be translated in hard copy, or that an interpreter can provide a verbal translation.  Ideally, employers should translate their entire employment handbook to avoid potential problems. For companies not in a position to do this, at the very least it would be wise to translate the documents relating to pay, harassment, retaliation, discipline and safety. If you are unsure if your business needs to translate its employment documents, reach out to the knowledgeable employment law and compliance attorneys at KI Legal to ensure that your business is protected. 

Founded by attorneys Andreas Koutsoudakis and Michael Iakovou, KI Legal focuses on guiding companies and businesses throughout the entire legal spectrum as it relates to their business including day-to-day operations and compliance, litigation and transactional matters.

Connect with Andreas Koutsoudakis on LinkedIn.

Connect with Michael Iakovou on LinkedIn.

This information is the most up to date news available as of the date posted. Please be advised that any information posted on the KI Legal Blog or Social Channels is being supplied for informational purposes only and is subject to change at any time. For more information, and clarity surrounding your individual organization or current situation, contact a member of the KI Legal team, or fill out a new client intake form.

The post Are Employers Obligated to Translate Key Employment Documents? appeared first on KI Legal.