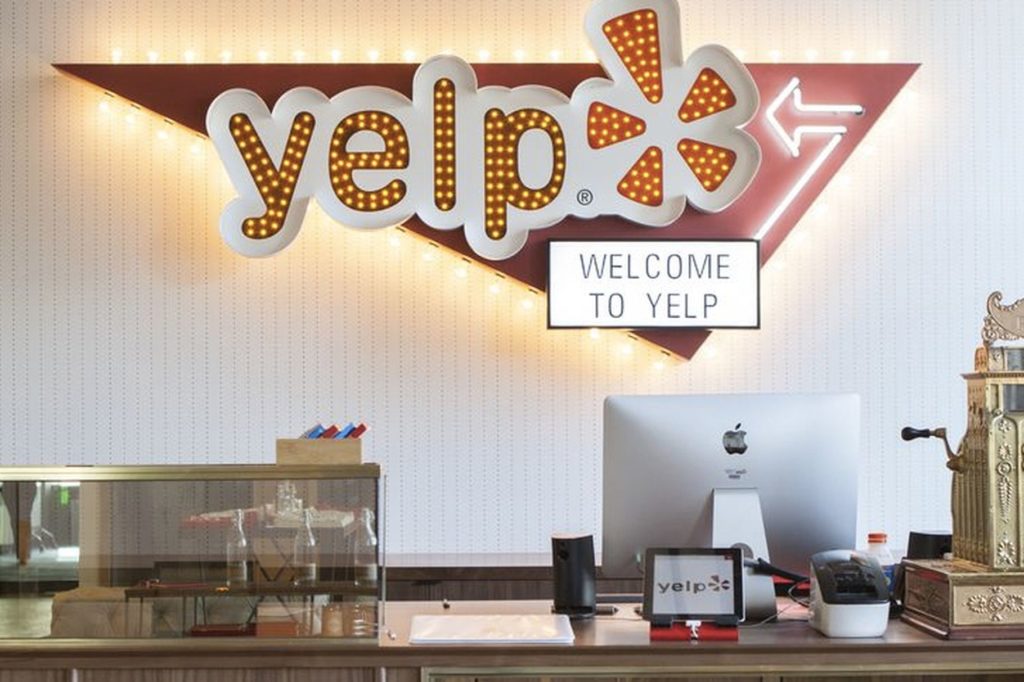 Photo courtesy of Yelp

The online directory and review site, Yelp, is unveiling 2 new features that aim to provide support for businesses instating proof of vaccination measures, whether they be mandated or personally implemented. 

1) Profile Attributes 

Although there is no federal proof of vaccination mandate, and New York City is the only city to have a mandate so far, multiple other cities and towns have begun exploring similar options; many business owners have already implemented such measures on their own, including requiring masks or proof of vaccination for customers and/or employees. 

Given these developments, Yelp has decided to roll out 2 new profile attributes to help increase transparency on the topic – "Proof of vaccination required" and "Staff fully vaccinated." Businesses will be able to list these attributes on their profile and users will be able to filter by these attributes when they search for businesses. 

2) Proactive Business Safeguards 

The issue with not having a federal mandate, or simply state guidance, is that businesses are subject to public backlash and online "review-bombing;" anti-vaxxers have taken online platforms by storm, leaving businesses on their own to deal with the pushback. 

No online platform has seen this trend better than Yelp. The platform already had systems in place for combatting baseless, bad reviews. Yelp's policy stipulates that reviewers must have firsthand experience with the business in question if they leave a bad review, otherwise they violate the platform's community guidelines. Up until this year, when this happened, Yelp's systems would alert any following visitors (to the business' page) that there is the potential for fake reviews and that suspicious activity had been taking place. Additionally, the platform could block Yelpers from being able to leave reviews or remove their reviews altogether. Now, however, the volume of such "review bombing" and suspicious activity has skyrocketed. 

According to a Yelp spokesperson's statement, however, "with the spread of the Delta variant, we're seeing an increasing number of businesses implement new health and safety measures to keep their employees and communities safe… however, in recent weeks we've seen a rise in reviews focused on people's stance on COVID vaccinations rather than their first-hand experience with the business." Since January 2021, Yelp reported that it had to place over 100 Unusual Activity Alerts on its pages, remove nearly 4,500 reviews for violating its content guidelines, and remove nearly 8,000 reviews in total – all for speaking solely on the basis of a restaurant's COVID-19 policy and not the quality of their business. 

As such, Yelp has been forced to change its response systems in the face of such trends. It has announced that it will proactively leverage a combination of automated systems and human moderators to bolster safeguards. These will come into effect when businesses choose to activate either of the vaccination attributes on the platform. 

Even if your restaurant is not located in New York City, you should take advantage of the new attribute(s) and promote Covid-19 vaccination. Making use of this new feature will help your business gain visibility, as Yelpers who filter using these attributes will be able to find you more easily, and will help you play an active part in securing and promoting the safety of your surrounding community.

Founded by attorneys Andreas Koutsoudakis and Michael Iakovou, KI Legal focuses on guiding companies and businesses throughout the entire legal spectrum as it relates to their business including day-to-day operations and compliance, litigation and transactional matters.

Connect with Andreas Koutsoudakis on LinkedIn.

Connect with Michael Iakovou on LinkedIn.

 This information is the most up to date news available as of the date posted. Please be advised that any information posted on the KI Legal Blog or Social Channels is being supplied for informational purposes only and is subject to change at any time. For more information, and clarity surrounding your individual organization or current situation, contact a member of the KI Legal team, or fill out a new client intake form.

The post Yelp Supports Proof of Vaccination Developments With New Features appeared first on KI Legal.