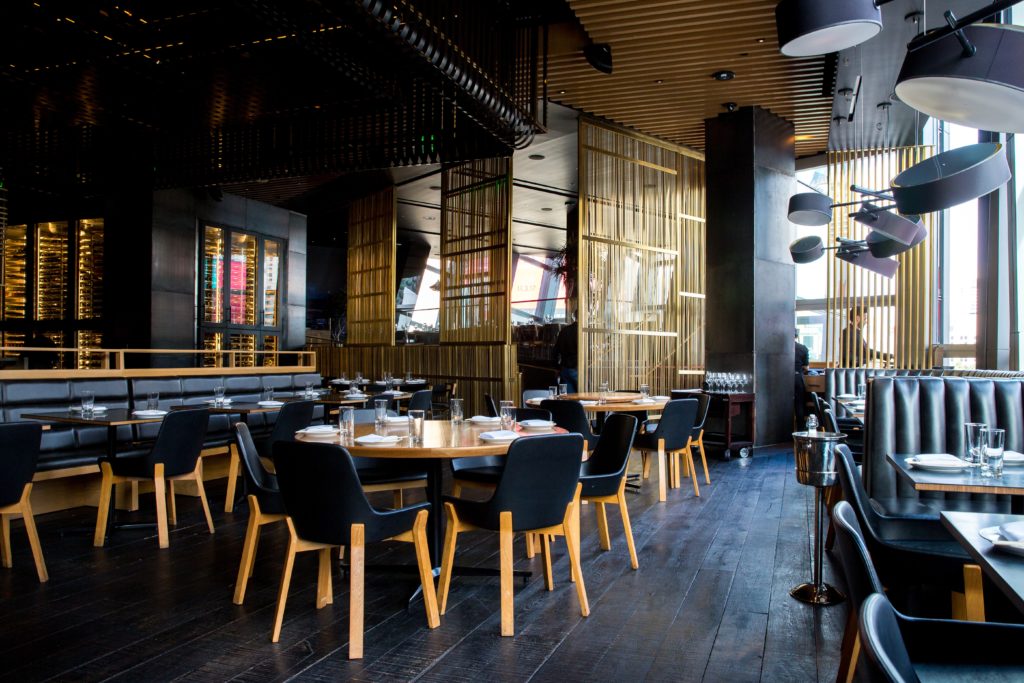 Photo by Jason Leung on Unsplash

A pair of Democratic Senators from Virginia, Sens. Tim Kaine and Mark Warner, wrote a letter to chamber leadership this week calling for a replenishment of the contentious Restaurant Revitalization Fund. Addressed to Majority Leader Chuck Schumer and Minority Leader Mitch McConnell, Kaine and Warner justified their request on the basis of meeting "current need among eligible recipients in light of the extraordinary demand for the program." In the letter they stated that "even as restrictions are being lifted and the economy slowly rebounds, restaurants are only just beginning to recover from the devastating economic impact of the pandemic." Kaine and Warner explained that "in Virginia and across the country, restaurants continue to experience decreased sales, crippling staffing shortages, and significant debt burdens;" using Virginia as a specific example, they referenced hundreds of complaints from restaurant owners "who feared having to permanently shut down without additional aid" – a reality that restaurant owners across the country are facing.   

While Kaine and Warner didn't endorse any specific legislation in their letter, several options have been proposed by lawmakers that could address the lack of aid. 

Senator Kyrsten Sinema (D-AZ) proposed a bill – the Restaurant Revitalization Fund Replenishment Act of 2021 – which would refill the fund with an added $60 billion in order to cover the amount of almost all outstanding applications within the confines of an already-established program. This bill was co-sponsored by Senator Roger Wicker (R-MS) and Representatives Earl Blumenauer (D-OR) and Brian Fitzpatrick (R-PA); overall, 222 lawmakers from both parties have signed on. 

Another piece of legislation addressing this issue was introduced by Representative Blaine Luetkemeyer (R-MI) last month. As top Republican on the House Small Business Committee, Luetkemeyer tailored his bill toward garnering more GOP support by proposing to rescind money from unspent Economic Injury Disaster Loans as well as state and local funds. Additionally, Luetkemeyer's bill would bar the Small Business Administration from including a prioritization scheme, such as the one it originally included which gave priority to businesses owned by women, veterans, and minorities. Overall, 52 sponsors have signed on – all of which are Republican. 

Aside from lawmakers, lobbying groups have also been appealing for more money. The Independent Restaurant Coalition and the National Restaurant Association, for example, have been doing so since May. Their grassroots efforts have been almost entirely dedicated to proving that the aid remains in very high demand. For example, in an interview centered around New York City's new proof of vaccination mandate, the Association's top lobbyist Sean Kennedy stated that "while lawmakers are appropriately putting all their time and energy into passing the bipartisan 'hard' infrastructure bill, appeals like the one from Kaine and Warner demonstrate to leaders that the need has not gone away at all." He added that the Association predicts an influx in support from lawmakers upon their return from August recess; they anticipate that, once they return to their districts, "they'll be able to see firsthand … that restaurants still don't have the staff they need, they still aren't bringing in the revenue they need, and that Congress needs to come back to Washington with restaurants on their minds." The Independent Restaurant Coalition mirrored this prediction in a statement for Politico, explaining that "leadership is taking this issue seriously, and we expect there will be more urgency to quickly act as distancing and masking mandates return across the country." 

All that can be hoped for now is that restaurants will be able to receive aid before it is too late – whether that be because current conditions are too arduous or because the Delta variant may precipitate a new wave of shutdowns.

Founded by attorneys Andreas Koutsoudakis and Michael Iakovou, KI Legal focuses on guiding companies and businesses throughout the entire legal spectrum as it relates to their business including day-to-day operations and compliance, litigation and transactional matters.

Connect with Andreas Koutsoudakis on LinkedIn.

Connect with Michael Iakovou on LinkedIn.

This information is the most up to date news available as of the date posted. Please be advised that any information posted on the KI Legal Blog or Social Channels is being supplied for informational purposes only and is subject to change at any time. For more information, and clarity surrounding your individual organization or current situation, contact a member of the KI Legal team, or fill out a new client intake form. 

The post Elected Officials Brainstorm, and Demand, Ways to Refill Restaurant Aid appeared first on KI Legal.