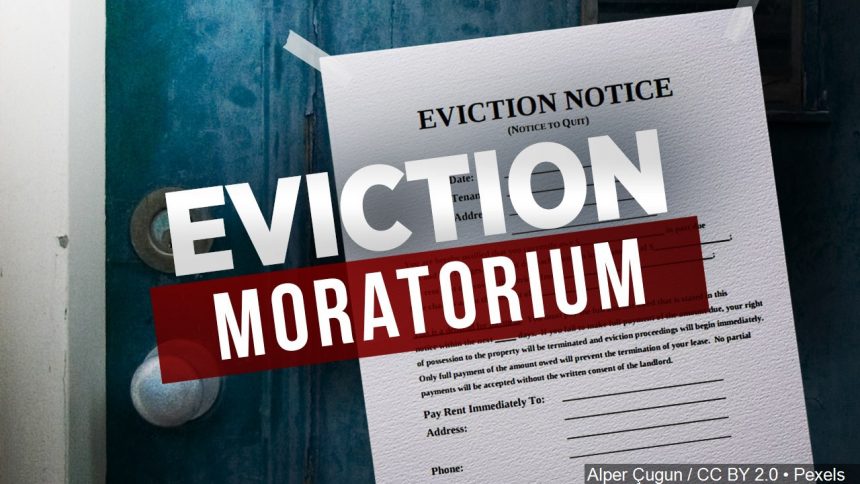 Photo courtesy of CBS 3 Duluth

Yesterday, the Supreme Court lifted one part of New York state's eviction moratorium in response to an emergency appeal by several landlords. These landlords, represented by the landlord group Rent Stabilization Association and attorney Randy Mastro, had primarily been fighting for the opportunity to be heard in court. The state's COVID Emergency Eviction and Foreclosure Prevention Act (CEEFPA) had, thus far, allowed tenants to stop eviction proceedings if they submitted a hardship declaration form; this form was proof that the tenant's ability to pay rent was adversely affected by the pandemic, which caused a plethora of financial hardships. Landlords were not able to challenge these certifications, nor were they granted a hearing. Until this intervention took place, the measure wasn't set to expire until August 31st. 

In the order, the Supreme Court stated that the "New York approach, by denying landlords a hearing to contest the certifications, violates the Court's longstanding teaching that ordinarily no man can be a judge in his own case consistent with the Due Process Clause of the Constitution." The court clarified that this order has no impact on other provisions offered by the state that allow tenants to invoke eviction protections in court proceedings on the basis of pandemic-related hardships. The Court, however, was divided on this action – with its 3 liberal justices dissenting. Justices Stephen Breyer, Sonia Sotomayor, and Elena Kagan. Justice Breyer wrote that "the decision puts New Yorkers at risk of unnecessary evictions." He explained that "while applicants correctly point out that there are landlords who suffer hardship, we must balance against the landlords' hardship the hardship to New York tenants who have relied on CEEFPA's protections and will now be forced to face eviction proceedings earlier than expected… This is troubling because, as noted, New York is in the process of distributing over $2 billion in federal assistance that will help tenants affected by the pandemic avoid eviction." Here he is referring to New York's Office of Temporary and Disability Assistance (OTDA), which hasn't even issued 5% of its $2.2 billion relief fund to landlords who have low-income tenants that cannot pay rent during the pandemic. Additionally, Justice Breyer pointed out that the landlord group technically did not meet the high bar for immediate court intervention, stating "the state legislature doesn't have unlimited discretion in responding to the Covid-19 crisis, but in this case I would not second-guess politically accountable officials' determination of how best to guard and protect the people of New York." 

Primarily, this order will affect those tenants who have already submitted that hardship declaration form to stay out of the housing court. For now, these tenants still keep access to New York's Tenant Safe Harbor Act, which allows them to use pandemic-related hardship defense in housing court; additionally, it prevents tenants from being evicted by landlords who commenced nonpayment proceedings during the pandemic. Aside from these individuals, any tenant who faced eviction before the pandemic began is technically at risk. Landlords are sure to renew eviction orders if they have expired in light of this news. 

Several important figures responded to the order. Mastro, of course, praised the court for its decision and issued a statement in which he explained that "New York recently reopened in all other respects, yet its eviction moratorium remained in place, barring the courthouse door to landowners unable to gain access to their own properties from holdover tenants, many of whom haven't paid rent for the past 17 months… New York's continuing moratorium violated owners' constitutional rights and left small landlords struggling to survive, with no opportunity even to be heard in court." Aside from Mastro, the state attorney general's office has yet to issue a statement while incoming Governor Kathy Hochul has already stated that she will work with the Legislature to bolster the moratorium. According to Legal Aid housing division attorney Ellen Davidson, "We're going to see massive evictions… There are cases that are keyed up and just waiting for the end of the eviction moratorium. I think those notices could go out tomorrow, which means tenants who want to stop the evictions have to rush to court tomorrow." Tenant advocates, with the support of several lawmakers, have been working hard to push for an extension of the moratorium until ERAP actually reaches more landlords – but this measure threatens that progress. Now, thousands of New Yorkers will need to go to housing court and fight their eviction proceedings. 

This being said, many others are continuing to fight. For one, Davidson recommends that tenants facing eviction "secure an attorney under the city law that gives renters the right to a lawyer in housing court and tenants who received an eviction call 311 and ask to connect with a lawyer." Lawmakers have been doing their part as well: Senator Alessandra Biaggi and Assemblymember Yuh-Line Niou are calling for the Legislature to extend the moratorium until October 31st while State Senator Brian Kavanaugh assured not only that "lawmakers would see if there's a way to shore up the moratorium by taking action consistent with what the Supreme Court has said," but also that lawmakers would be collaborating with the OTDA to streamline ERAP payments; Kavanaugh conveyed his disappointment with the Court's ruling stating that "it's a basic public health measure and we think it was in the powers of the legislature given the pandemic. It's disappointing that a majority of the Supreme Court disagreed with us. There are hundreds of thousands of households that are now in danger. And it's not just a danger to those households. It's a danger to all of us. 

Founded by attorneys Andreas Koutsoudakis and Michael Iakovou, KI Legal focuses on guiding companies and businesses throughout the entire legal spectrum as it relates to their business including day-to-day operations and compliance, litigation and transactional matters.

Connect with Andreas Koutsoudakis on LinkedIn.

Connect with Michael Iakovou on LinkedIn.

This information is the most up to date news available as of the date posted. Please be advised that any information posted on the KI Legal Blog or Social Channels is being supplied for informational purposes only and is subject to change at any time. For more information, and clarity surrounding your individual organization or current situation, contact a member of the KI Legal team, or fill out a new client intake form.

The post Supreme Court Blocks A Measure in New York Eviction Moratorium appeared first on KI Legal.