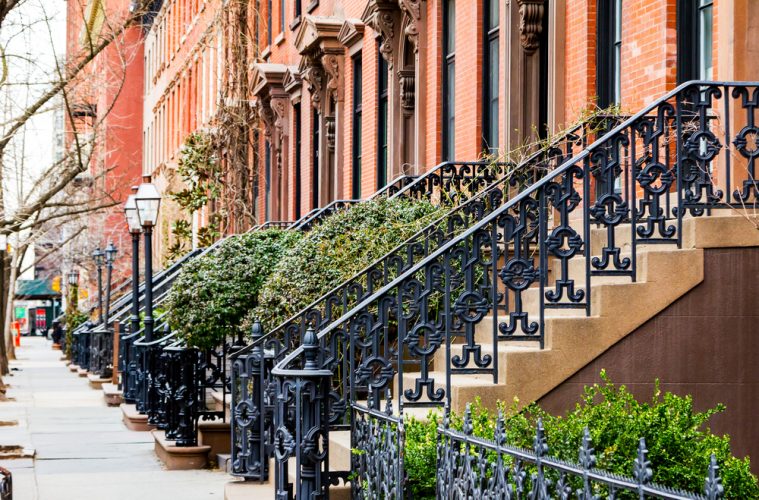 Photo courtesy of Triple Mint

Since December of 2020, Congress has appropriated a, now, total of $46.6 billion dollars to help tenants who are suffering from pandemic-related hardships that are leaving them behind on rent. As of the end of last month, however, only $4.7 billion has been tangibly distributed to tenants and landlords; a whopping 89% is still left to be distributed, and July did not mark a major uptick in distribution compared to past months – with $1.7 billion distributed compared to June's $1.5 billion. 

Biden's administration is aware of the program's snail-like pace. Much of the reason why it is moving so slowly can be attributed to the program's wide scope of "distributors." While the Treasury has the sole power to oversee the program, over 450 other government entities at the state, county, and municipal levels are also in charge of distributing – not to mention charitable organizations as well. 

Therefore, it is not entirely surprising that the program has run into months of delays, constant program restructuring, the creation of an entirely new team of staff and according rules, and a tidal of applications. Progress varies widely based on location. For example, around 70 jurisdictions have distributed over half of their initial allotment by the end of last month; however, this is not enough. According to the Treasury, "Hundreds of thousands of aid applications are in the pipeline beyond those that have already been paid… and too many grantees have yet to demonstrate sufficient progress in getting assistance to struggling tenants and landlords." 

Despite federal oversight, administration officials continue to place the blame on local officials. A trend that has emerged amongst local officials is that the program's new fast-track application process, which grants tenants the ability to self-certify their financial information, is prone to financial errors given its rapid structure. The White House has responded to these concerns of potential fraud and audits by citing how those risks stand as little compared to the repercussions of getting evicted. 

The question of what, if anything, will happen moving forward remains in the air. 

The eviction moratorium is thankfully still in place, at least until October 3rd. In an effort to plan ahead, Biden Administration domestic policy staffers released a report that mapped out policy contingencies should the Supreme Court terminate the moratorium. The report offered additional guidance to states and localities regarding how to reduce processing delays in order to ramp up rental assistance distribution. It also highlighted jurisdictions that have succeeded in distributing more aid than others, and vice-versa. For example, Prince George's County in Maryland has distributed the bulk of its $27 million allotment, while the state of Florida hasn't even distributed $20 million yet. New York has distributed $200 million of its $2 billion allotment, though it still has a backlog of over 100,000 applications. 

Additionally, the administration has begun working closely with state courts, given they have the power to adjudicate tenant-landlord disputes, to help deliver aid by pressuring landlords to choose federal payments over embarking on eviction proceedings. Additionally, they are collaborating on an educational campaign targeted at tenants who often lack legal representation in court and may not know they have the right to apply for assistance. 

As it stands now, states who don't use the majority of their money by the end of September stand to have their funds reallocated to other states who have proved to have implemented a more efficient and effective distribution structure. 

The bottom line: despite all of these drawbacks, the program is still supplying life-saving aid to struggling tenants nationwide and, according to the latest numbers, almost 1 million successful payments have been made.  

Founded by attorneys Andreas Koutsoudakis and Michael Iakovou, KI Legal focuses on guiding companies and businesses throughout the entire legal spectrum as it relates to their business including day-to-day operations and compliance, litigation and transactional matters.

Connect with Andreas Koutsoudakis on LinkedIn.

Connect with Michael Iakovou on LinkedIn.

This information is the most up to date news available as of the date posted. Please be advised that any information posted on the KI Legal Blog or Social Channels is being supplied for informational purposes only and is subject to change at any time. For more information, and clarity surrounding your individual organization or current situation, contact a member of the KI Legal team, or fill out a new client intake form.

The post Pandemic Rental Assistance Continues to Lag appeared first on KI Legal.