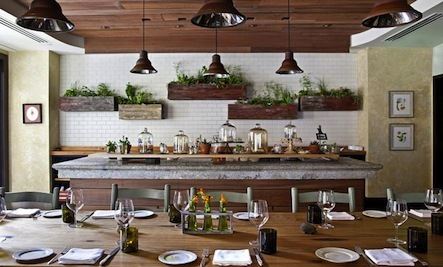 Photo courtesy of Farmstead Table

One outcome of the pandemic that has become all too clear to restaurant operators is the extent to which off-premises operations have become an entrenched part of the restaurant industry. Whether they like it or not, customers want and demand take-out and delivery options. The faster time frame, both in terms of the transactions and the meals themselves, and lessened human interaction makes off-premises operations all the more attractive to customers seeking a less formal dining experience; and they certainly will continue finding it attractive long after the pandemic exists. Therefore, it is imperative that restaurants begin viewing their off-premises operations as legitimate facets of their business, and not just temporary offerings; this is especially true now that restaurants and small businesses must compete with online brands, ghost kitchens, and quick-service food service establishments that specialize in take-out and delivery. 

As such, restaurants need to change and highlight certain aspects of their off-premises operations. 

Curbside pick-up

Restaurants, if they don't already have curbside pick-up services, should think of implementing such operations. If they already have this in place, they should update their curbside technology in order to include notifications. For example, a restaurant should be able to notify customers about their order's status each step of the way and, in return, customers should be able to directly notify restaurants when they have arrived outside of the establishment. 

Increase online presence 

Restaurants should increase their online presence via posts and marketing. Customers want to know whether a restaurant is offering off-premises services, and there is no better way to do this in present times than to update your social media, website, and any other platform you have a profile on accordingly. 

Create specialized off-premises services 

A given is that restaurants should establish their own delivery services if takeout is especially popular at their establishment. This will not only generate a major revenue stream, but it will also allow restaurants to avoid using third-party delivery services, which are known to charge exorbitant fees. 

Another specialized service could be having separate menus just for takeout and delivery. The items need not be entirely different from what is offered in-person, but certain items carry-out better than others and thus should be included. This will also limit the effect that off-premises operations will have on in-person operations, which can sometimes feel too overwhelming especially when busy. 

Similarly, changes to cooking and presentation techniques may be needed. While dishes served in-person only spend a couple minutes at most waiting to be served, to-go or delivery orders can often take over a half hour. Therefore, dishes need to be changed to maintain crispiness or freshness. Similarly, a presentation that works for in-person may not translate as well for takeout; perhaps items in a dish can be packaged separately in order to prioritize their overall integrity over their visual presentation. 

Packaging 

Lastly, restaurants need to pay specific attention to packaging. In this social media age, packaging has become especially important for brands, whether they're in the retail or food sector. Restaurants should consider switching from plastic to recyclable aluminum packaging containers, which offers customers the chance to reheat their orders easily once home; this can also include detailed reheating instructions – an added marketing feature. Another option is adding artwork to the packaging, which will increase the restaurant's memorability and keep it at the front of the customers' mind next time they are craving takeout. 

Though not exhaustive, these operational changes will allow restaurants to effectively make a name for themselves in the off-premises game and make their existing services even stronger. 

Founded by attorneys Andreas Koutsoudakis and Michael Iakovou, KI Legal focuses on guiding companies and businesses throughout the entire legal spectrum as it relates to their business including day-to-day operations and compliance, litigation and transactional matters.

Connect with Andreas Koutsoudakis on LinkedIn.

Connect with Michael Iakovou on LinkedIn.

This information is the most up to date news available as of the date posted. Please be advised that any information posted on the KI Legal Blog or Social Channels is being supplied for informational purposes only and is subject to change at any time. For more information, and clarity surrounding your individual organization or current situation, contact a member of the KI Legal team, or fill out a new client intake form.

The post Full-Service Restaurants Should not Overlook the Importance of Off-Premises Operations appeared first on KI Legal.