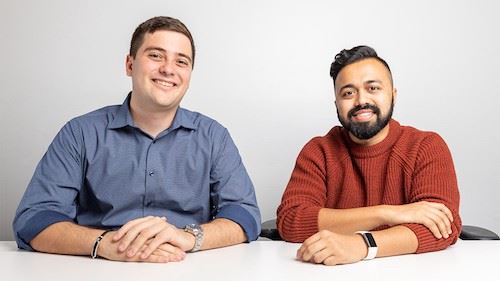 Photo courtesy of Medium

Lunchbox, the digital ordering platform and third-party food delivery service, has just acquired Spread, a New York City-based digital ordering platform boasting over 1,500 members. The result will be transactions run by Lunchbox's online ordering software and deliveries carried out by Spread. Until now, Lunchbox's collection of enterprise solutions was catered towards multi-unit restaurant clients. This acquisition, however, will open the door for restaurants of all sizes to enjoy the company's services and develop their own off-premises operations; this is especially vital for mom-and-pop restaurants, who cannot financially afford the fees charged by any major third-party food delivery service. 

Perhaps the most important facet of this delivery platform will be that it is commission-free. The CEO and co-founder of Lunchbox, Nabeel Alamgir, stated that "restaurants will no longer have to give up 15-30% of their online order costs to compete with other restaurants and keep their doors open. Now they can process orders online completely free and create more meaningful relationships with customers as they now have access to diner data." This is thanks to Spread. The company, which was created just last year, charges flat fees of $1-$2 per order. Its software sends promo codes and specials directly to customers of restaurants who use the platform, and then redirects said customers back to the restaurant's website once they are ready to order. 

Spread and Lunchbox have voiced their opposition to the exorbitant fees charged by third-party food delivery service giants. The self-perpetuating feedback loop that restaurants get sucked into – they want to offer delivery services, but these services are logistically expensive therefore they essentially have to use a third-party servicer to introduce this new operation, but then that servicer becomes too expensive for them due to high fees – has inspired Lunchbox and Spread to break the cycle and offer something more affordable. According to co-founder and CEO of Spread Andy Wang, they "created Spread to answer the question: What would it look like if restaurants banded together and built their own marketplace?…With this acquisition, we're able to bring our platform to millions of diners who want access to a more ethical delivery platform that helps restaurants stay profitable." 

Lunchbox has already shared plans for its "next gen ordering platform" built by restaurants, which will be the direct result of this acquisition.

Founded by attorneys Andreas Koutsoudakis and Michael Iakovou, KI Legal focuses on guiding companies and businesses throughout the entire legal spectrum as it relates to their business including day-to-day operations and compliance, litigation and transactional matters.

Connect with Andreas Koutsoudakis on LinkedIn.

Connect with Michael Iakovou on LinkedIn.

 This information is the most up to date news available as of the date posted. Please be advised that any information posted on the KI Legal Blog or Social Channels is being supplied for informational purposes only and is subject to change at any time. For more information, and clarity surrounding your individual organization or current situation, contact a member of the KI Legal team, or fill out a new client intake form.

The post Lunchbox Acquires Spread to Change the Future of Food Delivery appeared first on KI Legal.