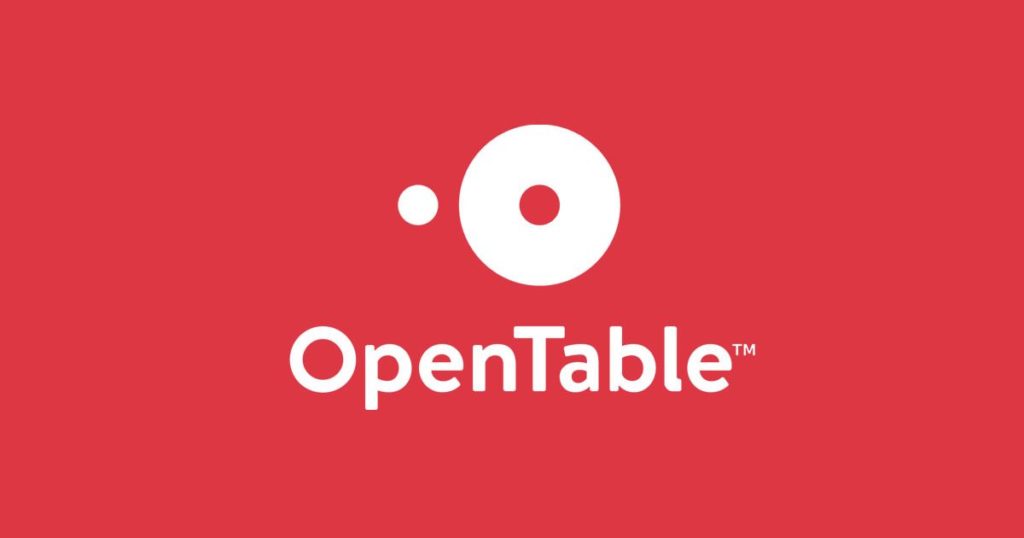 Photo courtesy of Grub Street
As with Yelp, OpenTable has decided to add new features in light of both the Delta variant's rise and developments in the ongoing discussion surrounding Covid-19 safety requirements and restrictions. The basis for these new additions, according to the CEO of OpenTable Debby Soo, is that "dining demand in the U.S. is down 13% compared to just one month earlier, with cities like Minneapolis, Seattle and New York showing significant declines. Just as restaurants were starting to rebound from a devastating 2020 – the Delta variant and ever-changing mandates come as another hurdle." As such, OpenTable "hopes that these new tools make it easier for restaurants to continue to welcome people in and help diners feel safe and informed about dining out," according to Soo. 
1) OpenTable Direct Messaging
This feature will allow diners and restaurants to message each other before and after reservations in order to streamline communication. Customers will be able to send messages about virtually everything – including making requests, asking questions, relaying dietary preferences, modifying or cancelling their reservation, and, now, asking questions about proof of vaccination requirements or the safety measures or policies a restaurant is taking. According to OpenTable, diners will simply need to pull up their reservation and, if the restaurant has enabled this feature, click on the "Send Message" option to begin chatting. The platform has stated that it hopes "direct messaging will empower restaurants to serve up better hospitality by preventing cancellations and no-shows and building stronger connections that keep guests coming back." As of now, more than 1,500 restaurants on the platform are using said feature; the number will undoubtedly rise as businesses begin making use of the vaccination facet. 
2) Updated Safety Precautions 
Following New York City's proof of vaccination requirement, and other cities' similar proposals, OpenTable has decided to add a feature that allows restaurants to display their Covid-19 vaccine requirements on their page; this will be added as another tag under the platform's existing "Safety Precautions" feature. According to OpenTable, diners will simply need to click on a restaurant's profile and, if the restaurant has enabled this feature, a first-time pop-up about safety precautions will appear; from there, diners will be redirected to the details section of their profile containing their "Precautions" once they click on the pop-up. 
The platform's "Safety Precautions" was created after an internal survey found that 72% of diners said they believe that communicating cleaning policies is highly important to feeling safe eating in restaurants again. As such, the platform created this feature so that restaurants could communicate what protocols and procedures they have in place for the safety of diners. The full list of precautions, excluding the addition of the vaccination requirements, is:
Cleaning and Sanitizing

Surfaces sanitized between seatings
Common areas deep cleaned daily
Digital, disposable or sanitized menu provided
Sanitizer or wipes provided for customers
Contactless payment available
Sealed or wrapped utensils used

Physical Distancing

Limited number of seated diners
Distancing maintained in common areas
Extra space between tables

Personal Protective Equipment

Waitstaff wear masks
Diners must wear masks unless eating or drinking

Screening 

Sick staff prohibited in the workplace
Staff temperature check required
Diner temperature check required
Contact tracing information collected
Proof of vaccination required to dine indoors
OpenTable has also announced that it will be launching a national list of restaurants currently requiring proof of vaccination, which will be updated in real-time. 

Founded by attorneys Andreas Koutsoudakis and Michael Iakovou, KI Legal focuses on guiding companies and businesses throughout the entire legal spectrum as it relates to their business including day-to-day operations and compliance, litigation and transactional matters.

Connect with Andreas Koutsoudakis on LinkedIn.

Connect with Michael Iakovou on LinkedIn.

 This information is the most up to date news available as of the date posted. Please be advised that any information posted on the KI Legal Blog or Social Channels is being supplied for informational purposes only and is subject to change at any time. For more information, and clarity surrounding your individual organization or current situation, contact a member of the KI Legal team, or fill out a new client intake form. 

The post Following in Yelp's Footsteps: OpenTable Supports Proof of Vaccination Developments appeared first on KI Legal.