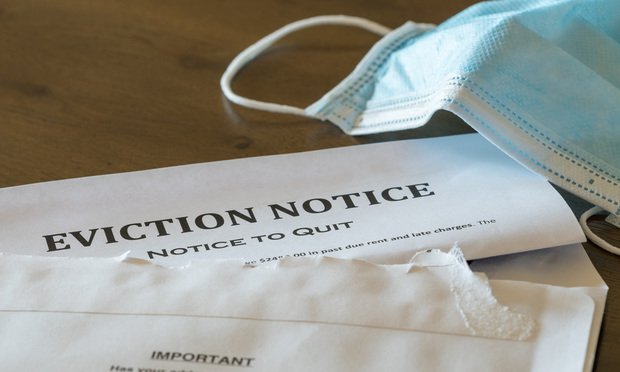 Photo courtesy of Getty Images

The Centers for Disease Control and Prevention issued a new eviction moratorium just yesterday, which is set to stay in effect until October 3rd, 2021. The moratorium only applies to United States counties that are experiencing substantial, and high, levels of community transmission levels of SARS-CoV-2. 

This announcement was a reversal for the current administration, which unfortunately allowed the previous moratorium to expire this past weekend despite extensive calls to extend it coming from virtually all Democrats; perhaps even more surprising was the fact that the administration allowed the previous moratorium to end despite the CDC having already indicated that it would not extend the ban past the end of July. 

According to the Biden administration, the reason why it expired was due to Biden's fears that the moratorium could not withstand lawsuits regarding its constitutionality. Previously, when the Supreme Court allowed the eviction ban to extend through the end of July by a 5-4 vote, Justice Brett Kavanaugh wrote that Congress would have to act to extend it further; as a result, administration officials were under the impression that a new moratorium would require congressional backing. The CDC, on the other hand, cited the slow pace of housing aid disbursement, at the local and state levels, as justification for the new moratorium. 

This new eviction moratorium will mend the divide between the White House and the progressive Democrats that spurred when the latter called on President Biden to save millions of Americans from losing their homes by taking executive action. Leading up to the CDC's decision, the administration had been circulating the idea of using federal aid as the best option for limiting potential evictions. Biden cited around $45 billion in pre-approved federal money is currently available to renters and landlords, however local and state governments have been notoriously slow in disbursing this money. 

Founded by attorneys Andreas Koutsoudakis and Michael Iakovou, KI Legal focuses on guiding companies and businesses throughout the entire legal spectrum as it relates to their business including day-to-day operations and compliance, litigation and transactional matters.

Connect with Andreas Koutsoudakis on LinkedIn.

Connect with Michael Iakovou on LinkedIn.

This information is the most up to date news available as of the date posted. Please be advised that any information posted on the KI Legal Blog or Social Channels is being supplied for informational purposes only and is subject to change at any time. For more information, and clarity surrounding your individual organization or current situation, contact a member of the KI Legal team, or fill out a new client intake form.

The post CDC Issues New Eviction Moratorium appeared first on KI Legal.