By Steven Milstein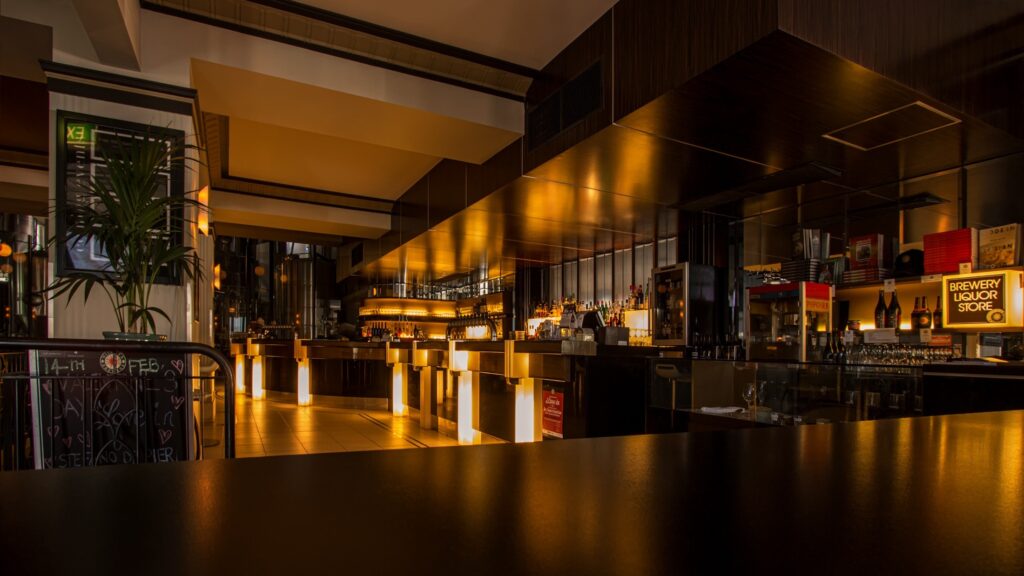 One of the more important non-monetary lease provisions included in a restaurant lease is the "Permitted Use" provision. The permitted use provision, as it sounds, sets forth the type of business a tenant is actually allowed to conduct in a premises. For example, if the tenant wants to operate a boxing gym, the tenant should ensure that the permitted use allows for a boxing gym.
Tenants will often try to have the permitted use provision drafted as broadly as possible so they can conduct other ancillary uses in the premises and not be held in default for expanding on the actual permitted use. Landlords, on the other hand, will try to draft this provision as narrowly as possible. Landlords like to control, to the extent possible, what actually happens in their buildings for various reasons. One very important reason is because they need to make sure they don't breach an "Exclusivity Clause" with another tenant.
What is an "Exclusivity Clause?" An exclusivity clause can restrict a Landlord's right to lease out space to a new tenant with a similar permitted use to an existing tenant. For example, some well-known coffee shops or ice cream stores will negotiate an exclusivity clause in their lease which will restrict the landlord from leasing out space to an industry competitor. Because you inherently do not want competition to be able to open up nearby, especially in a space owned by your landlord, an exclusivity clause is a very valuable tactic. If a landlord breaches an exclusivity clause, the landlord can be held in default, and the tenant will be able to exercise the various rights afforded to it as set forth in the lease.
With that said, an exclusivity clause is not necessarily a bad thing for a landlord. Often times, exclusivity clauses are granted to well-known, "name brand" tenants. A landlord will sacrifice a future tenant so that a name brand tenant takes the space; having a well-known tenant can bring both recognition to the landlord's building as well as additional foot traffic. However, a landlord should still try to mitigate the limitation of the exclusivity clause. There are a number of ways to do so, the most common of which being the landlord can narrow the definition of a competitor, limit the radius of the restriction, or narrowly define the type of business being restricted. For example, the definition of a "competitor" for an ice cream store can be narrowed to include only those stores in which the sale of ice cream makes up a high percentage of the total gross revenue of that store. So, if the new tenant is a candy shop that happens to sell a small amount of ice cream, the landlord can rest assured that the new tenant would not violate the existing exclusivity clause. Additionally, a landlord can try to restrict the exclusivity provision to only restrict the landlord from leasing space to a new tenant within a half mile radius, or some other agreeable distance, of the current tenant. Restricting the radius of the exclusivity agreement would be a lot harder to accomplish in a mall or shopping center, for example, because of the close proximity of all tenants in such a space.
As described above, merely inserting a Permitted Use provision in a lease can have severe consequences. It is important to ensure that you have proper representation when negotiating your lease. For more information, or for help on your next lease agreement, reach out to the knowledgeable real estate attorneys at KI Legal.
---
*ATTORNEY ADVERTISING*

*PRIOR RESULTS DO NOT GUARANTEE A SIMILAR OUTCOME*

This information is the most up to date news available as of the date posted. Please be advised that any information posted on the KI Legal Blog or Social Channels is being supplied for informational purposes only and is subject to change at any time. For more information, and clarity surrounding your individual organization or current situation, contact a member of the KI Legal team.  

 _____________________________________________________________________________________________ 

KI Legal focuses on guiding companies and businesses throughout the entire legal spectrum. KI Legal's services generally fall under three broad-based practice group areas: Transactions, Litigation and General Counsel. Its extensive client base is primarily made up of real estate developers, managers, owners and operators, lending institutions, restaurant and hospitality groups, construction companies, investment funds, and asset management firms. KI Legal's unwavering reputation for diligent and thoughtful representation has been established and sustained by its strong team of reputable attorneys and staff. For the latest updates, follow KI Legal on LinkedIn, Facebook, and Instagram. For more information, visit kilegal.com.   

The post What is the Permitted Use Provision in a Restaurant Lease? appeared first on KI Legal.