By Steven Siegler and Sachika Yadav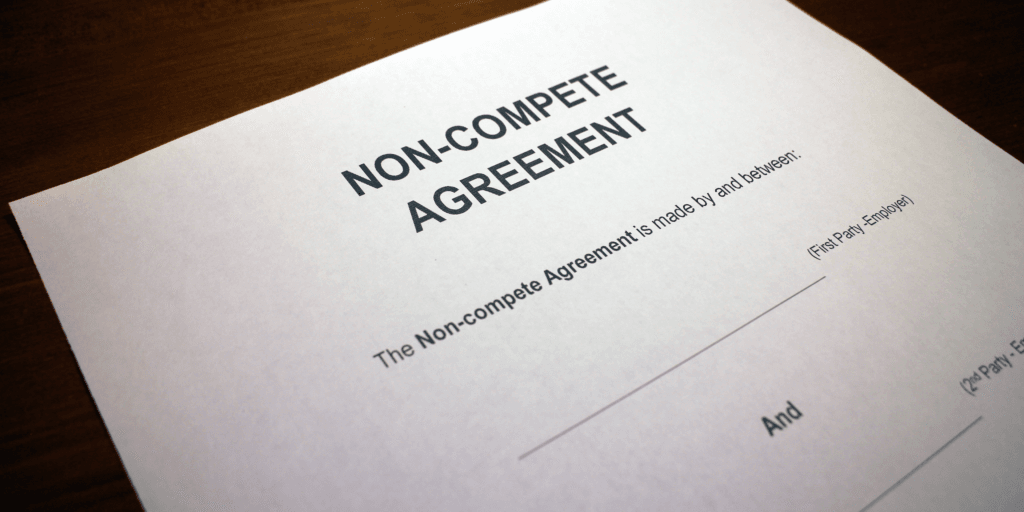 The Federal Trade Commission (FTC), an independent government agency responsible for enforcing civil antitrust law and promoting consumer protection, is proposing a new rule that would ban employers in every state from imposing non-competes on their workers.[1] The rule defines a "non-compete clause" as "a contractual term between an employer and a worker that typically blocks the worker from seeking or accepting employment with a person, or operating a business, after the conclusion of the worker's employment with the employer."[2] This proposed rule would extend to employees as well as independent contractors, either paid or unpaid, and would also require employers to rescind any existing non-competes.[3] The rule is based on a finding that non-competes constitute an unfair method of competition in violation of Section 5 of the Federal Trade Commission Act. Section 5 of the Act prohibits "unfair or deceptive acts or practices in or affecting commerce."[4]
Currently, the proposed rule is in the public comment stage. The FTC's first stage in the rulemaking process is to publish the Notice of Proposed Rulemaking (NOPR), which the Commission already voted to publish 3 – 1.[5] After the NOPR is published, the public is invited to submit comments on the proposed rule.[6] The comment period for this rule is open until April 19, 2023.[7] The FTC will review the comments after the comment period is over and may make changes to the final rule based on those comments.[8]
Currently, there are over 8,000 public comments. A majority of the comments are from employers and independent contractors who are in support of the proposed rule. The comments in support argue that the rule will benefit the working class and allow employees the freedom to contract and the freedom of mobility/employment. These comments also argue that there is an imbalance of bargaining power in non-compete agreements, and banning such agreements and clauses would reinstate power in the employees, especially when negotiating wages and other employment conditions. An employer physician even commented that the ability to compete is the backbone of capitalism and free enterprise and that non-competes hinder that ability.
The few comments opposing the proposed rule came from a congresswoman from Indiana, The Greater Woodland Chamber of Commerce, and an insurance firm, amongst others. These comments claim that the issue of non-compete agreements should be left to the states, and that the FTC lacks the statutory or constitutional authority to issue such a regulation as it is an abuse of regulatory authority. These comments further state that if the FTC does want to issue such a regulation, they need to receive explicit congressional authority to do so. Further, the comments opposing the rule argue that non-compete agreements actually foster competition and higher wages because employers are incentivized to invest in employees and protect their intellectual property.
This proposed rule, if passed and upheld by the courts, would constitute a sea-change for New York and New Jersey employers who have a legitimate interest in preventing unfair competition from departing employees and in protecting valuable trade secrets and confidential business information. As business advisors and litigators, we are keeping a careful eye on this proposed rule as it makes its way through the rule-making process. If you have concerns about this proposed rule and how it may affect your business, do not hesitate to reach out to the knowledgeable Labor & Employment attorneys at KI Legal. Call (646) 766-8308 or email info@kilegal.com to discuss.
---
[1] https://www.ftc.gov/news-events/news/press-releases/2023/01/ftc-proposes-rule-ban-noncompete-clauses-which-hurt-workers-harm-competition
[2] Non-Compete Clause Rule, 16 Fed. Reg. (proposed January 5, 2023).
[3] Id.
[4] 15 U.S.C. 45 § 5
[5] https://www.ftc.gov/news-events/news/press-releases/2023/01/ftc-proposes-rule-ban-noncompete-clauses-which-hurt-workers-harm-competition
[6] Id.
[7] Id.
[8] Id.
---
*ATTORNEY ADVERTISING*

*PRIOR RESULTS DO NOT GUARANTEE A SIMILAR OUTCOME*

This information is the most up to date news available as of the date posted. Please be advised that any information posted on the KI Legal Blog or Social Channels is being supplied for informational purposes only and is subject to change at any time. For more information, and clarity surrounding your individual organization or current situation, contact a member of the KI Legal team.  

 _____________________________________________________________________________________________ 

KI Legal focuses on guiding companies and businesses throughout the entire legal spectrum. KI Legal's services generally fall under three broad-based practice group areas: Transactions, Litigation and General Counsel. Its extensive client base is primarily made up of real estate developers, managers, owners and operators, lending institutions, restaurant and hospitality groups, construction companies, investment funds, and asset management firms. KI Legal's unwavering reputation for diligent and thoughtful representation has been established and sustained by its strong team of reputable attorneys and staff. For the latest updates, follow KI Legal on LinkedIn, Facebook, and Instagram. For more information, visit kilegal.com.   

The post Federal Trade Commission Proposes Rule to Ban Non-Compete Agreements appeared first on KI Legal.