By Andreas Koutsoudakis and Karen Canales-Reyes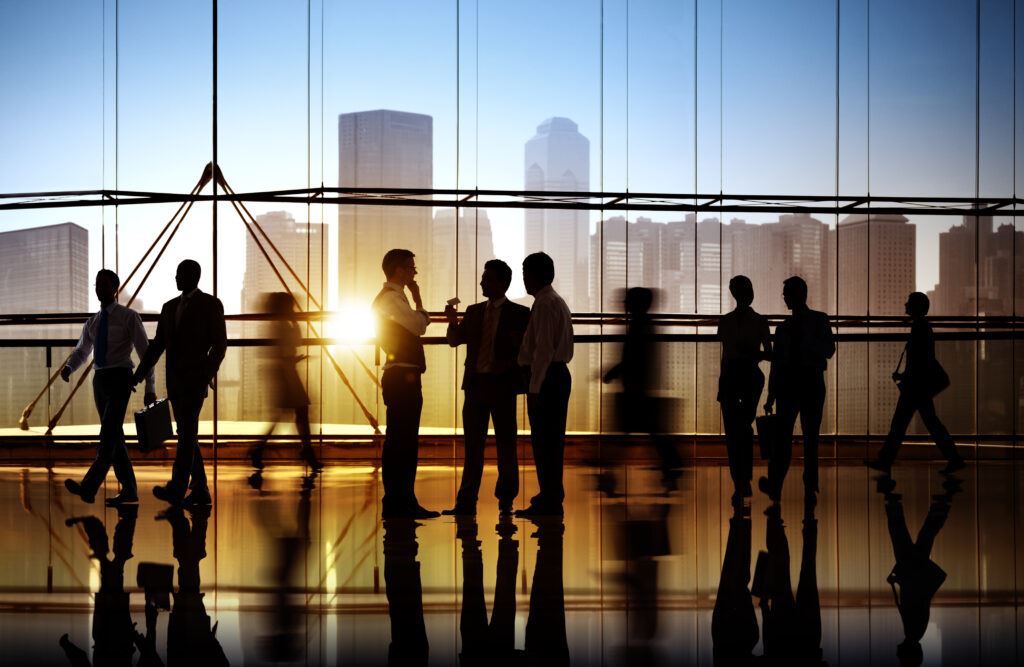 A Limited Liability Company (LLC) is a hybrid business entity having the attributes of both a corporation and a partnership.[1] Owners of LLCs are referred to as members and managers. Depending on whether you hold a member or manager title, the duties and responsibilities may vary day to day. Below are the key differences in duties of a manager versus those of a member in a New York LLC.
Manager Duties in an LLC
In New York, Limited Liability Company Law § 417(a) provides that the members of an LLC "shall adopt a written operating agreement relating to the business of the company, the conduct of its affairs and the rights and powers of its members." The operating agreement is, therefore, the primary document defining the rights of members, the duties of managers, and the financial arrangements of the limited liability company.[2] Pursuant to Limited Liability Company Law § 409, "a manager shall perform his or her duties as a manager … in good faith and with a degree of care that an ordinary prudent person in a like position would use under similar circumstances." The duties owed to other members is symbiotic to the relationship that is owed between partners in a partnership or between shareholders in a corporation and New York courts have consistently held that a managing member of a manager-managed LLC has a fiduciary duty to the other members of the LLC.[3]
Managers of an LLC are required to perform their duties "in good faith and with that degree of care that an ordinarily prudent person in a like position would use under similar circumstances."[4] Moreover, NYLLCL § 411 notes that transactions between the manager and the LLC in which the manager is deemed personally "interested" are statutorily "limited" in that they must be specially approved in accordance with the statute.[5] While a duty of loyalty is, to some degree, implied in NYLLCL § 411, the statute does not expressly address any duty of loyalty. As such, the concept of the duty of loyalty is generally derived from precedent and case law. New York courts have held that a common law fiduciary duty of loyalty is generally imposed on all corporate directors and LLC managers, even in the absence of any specific statutory provision addressing the issue.  The roots of this duty can be traced to a seminal case known as Meinhard v. Salmon.
While Meinhard centered around a partnership dispute, Justice Cardozo's reasoning and holding has been extended to apply to LLCs as well. In Meinhard, Justice Cardozo noted that "members (partners) owe to one another, while the enterprise continues, the duty of the finest loyalty and a trustee is held to something stricter than the morals of the marketplace." [6] As such, the imposition of the duty of loyalty generally restricts usurpation of a corporate opportunity or competition with the corporation. If a manager fails to comply with this duty, they run afoul to limitless liability for their potential breach of care and loyalty – where they will be held to a heightened standard due to their position of power within the LLC.
Member Duties in an LLC
While the managing member of a manager-managed LLC owes a fiduciary duty to the non-managing members, non-managing members do not owe a fiduciary duty to each other or to the LLC.  The reason for this is the absence of a duty imposed on the non-managing members to act in good faith and with due care under Section 401 and 409 of the Limited Liability Company Law.[7]
Specifically, § 401 (b) states that if management of a limited liability company is vested in its members, then "any such member exercising such management powers or responsibilities shall be deemed to be a manager for purposes of applying the provisions of this chapter, unless the context otherwise requires, and any such member shall have and be subject to all of the duties and liabilities of a manager provided in this chapter."  As such, courts have interpreted this language to reason that if one is not a manager, they are not statutorily required to exercise the duties owed by that of managers.[8] Nonetheless, because members and managers of an LLC are free to incorporate policies within their operating agreements, LLCs may still contractually obligate its non-managing members to exercise a duty of care and loyalty to its managers and other members.[9]
It is important to be wary of your duties as a member or manager of an LLC. For more information on the topics covered here today, or for services related to your specific situation, contact our knowledgeable corporate governance attorneys at (646) 766-8308 or email info@kilegal.com to get the help you need.  
---
[1] Willoughby Rehabilitation & Health Care Ctr., LLC v. Webster, 2006 NY Slip Op. 52067(U) (13 Misc. 3d 1230(A)), at 3-4 (Sup. Ct. Nassau Co. Oct. 26, 2006).
[2] Rich, Practice Commentaries, 32A Limited Liability Company Law Section 1.A, p. 4 (McKinney's, 2006)
[3] Birnbaum v. Birnbaum, 73 N.Y.2d 461, 466 (1989)
[4] NYLLC § 417 (McKinney 1996)
[5] NYLLCL § 411
[6] Meinhard v. Salmon 164 N.E. 545 (N.Y. 1928)
[7] Kalikow v. Shalik, 43 Misc. 3d 817, 826 (Sup. Ct. Nassau Co. Feb. 26, 2014).
[8] Id.
[9] Id.
---
*ATTORNEY ADVERTISING*

*PRIOR RESULTS DO NOT GUARANTEE A SIMILAR OUTCOME*

This information is the most up to date news available as of the date posted. Please be advised that any information posted on the KI Legal Blog or Social Channels is being supplied for informational purposes only and is subject to change at any time. For more information, and clarity surrounding your individual organization or current situation, contact a member of the KI Legal team.  

 _____________________________________________________________________________________________ 

KI Legal focuses on guiding companies and businesses throughout the entire legal spectrum. KI Legal's services generally fall under three broad-based practice group areas: Transactions, Litigation and General Counsel. Its extensive client base is primarily made up of real estate developers, managers, owners and operators, lending institutions, restaurant and hospitality groups, construction companies, investment funds, and asset management firms. KI Legal's unwavering reputation for diligent and thoughtful representation has been established and sustained by its strong team of reputable attorneys and staff. For the latest updates, follow KI Legal on LinkedIn, Facebook, and Instagram. For more information, visit kilegal.com.   

The post Duties of a Member and Manager in a New York LLC appeared first on KI Legal.