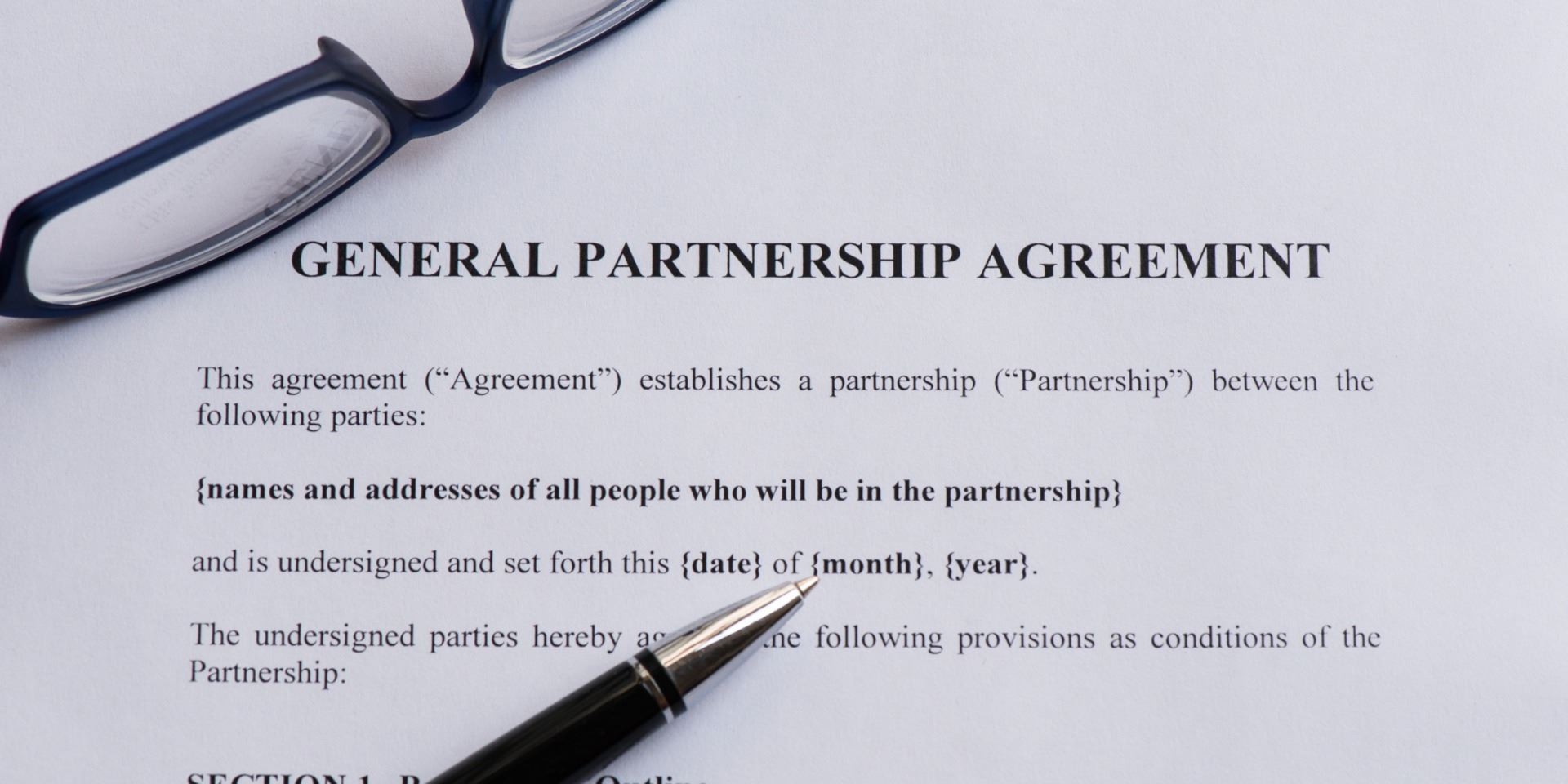 In New Jersey, a general partnership is a legal arrangement between two or more people, by which they agree to share certain aspects of a jointly-owned commercial enterprise, including assets, liabilities and profits.[1] General partnerships are customarily easy to create, requiring no registration or filings with governmental entities and, thus, can be a popular choice of entity formation.[2] While there is generally no legal requirement that the parties have a partnership agreement, entering into one is highly recommended.[3]
One prominent financial benefit of partnerships in New Jersey is that they are not taxed at the business level.[4] This means that all income passes through to partners, which are to be reported on their personal income returns.[5] Moreover, there is generally little to no annual compliance required with governmental agencies, which makes this a very manageable entity choice for first time business owners. With respect to profits, a partner has a right to receive his or her share of partnership profits and losses.[6] Further, a partner has a right to receive his or her share of partnership distributions equal to his or her ownership interest in the partnership.[7]
Under New Jersey law, a partner is not a co-owner of partnership property and has no transferable interest or right in partnership property individually or corporately as a member of the partnership. While partnerships serve several benefits to business owners, general partners in a New Jersey partnership must be wary of their potential liability. One of the biggest drawbacks of a general partnership is the unlimited personal liability of each partner.[8] Under the New Jersey general partnership statute, partners of a general partnership are jointly and severally liable for tort liabilities of the partnership and jointly liable for all partnership debts and other partnership obligations.[9] Individual partner liability, by virtue of various agency law principals, may be imputed to a partner from actions of any of the other partners or agents or employees of the partnership.[10] However, the individual assets of partners are not at risk for the contract debt(s) of the partnership unless, and until, the partnership cannot satisfy the debt from partnership assets or funds.[11]
Partnerships can also face stability issues, as the departure of a partner can effectively terminate the partnership. When a partnership dissolves prior to the term specified in the partnership agreement because of a breach of the partnership by a partner, a co-partner may bring a lawsuit against the breaching partner for damages caused by his or her breach.[12] Similarly, a lawsuit for damages may be brought by the remaining partners against a partner who wrongfully dissociates from the partnership under the Uniform Partnership Act, which NJ has adopted.[13]
It is important to be wary of all the benefits and risks when forming a partnership in New Jersey. For more information on the topics covered here today, or for services related to your specific situation, contact our knowledgeable corporate governance attorneys at (646) 766-8308 or contact us online to get the help you need.  
---
[1]  https://business.nj.gov/pages/general-partnership?locale=en
[2]  https://law.justia.com/codes/new-jersey/2013/title-42 
[3]  https://business.nj.gov/pages/general-partnership?locale=en
[4]  N.J. Stat. § 42:1A-18
[5]  Id.
[6]  https://bk-lawgroup.com/blog/distribution-of-profits-and-losse
[7]  N.J. Stat. § 42:1A-18
[8]  https://www.hnwlaw.com/new-jersey-partnership-attorney/partnership-and-limited-partnership-differences/
[9]  Id.
[10] Id.
[11] https://business.nj.gov/pages/general-partnership?locale=en
[12] N.J. Stat.  42 § 1A-31
[13] Id.
---
*ATTORNEY ADVERTISING*
*PRIOR RESULTS DO NOT GUARANTEE A SIMILAR OUTCOME*
This information is the most up to date news available as of the date posted. Please be advised that any information posted on the KI Legal Blog or Social Channels is being supplied for informational purposes only and is subject to change at any time. For more information, and clarity surrounding your individual organization or current situation, contact a member of the KI Legal team.  
 _____________________________________________________________________________________________ 
KI Legal focuses on guiding companies and businesses throughout the entire legal spectrum. KI Legal's services generally fall under three broad-based practice group areas: Transactions, Litigation and General Counsel. Its extensive client base is primarily made up of real estate developers, managers, owners and operators, lending institutions, restaurant and hospitality groups, construction companies, investment funds, and asset management firms. KI Legal's unwavering reputation for diligent and thoughtful representation has been established and sustained by its strong team of reputable attorneys and staff. For the latest updates, follow KI Legal on LinkedIn, Facebook, and Instagram. For more information, visit kilegal.com.