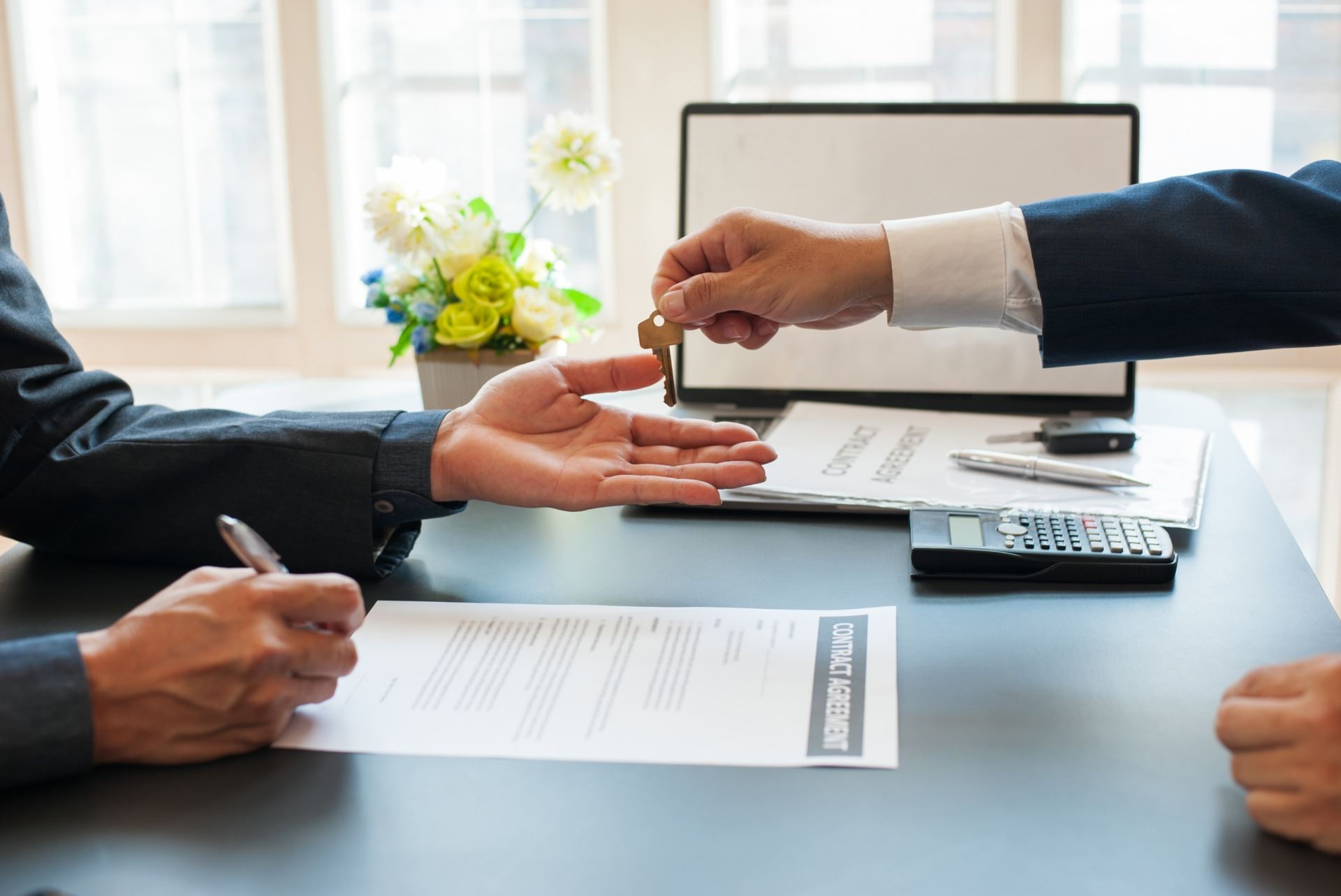 A commercial lease is a document which is primarily governed by a mixture of real estate law and contract law. Therefore, aside from the fact the no two leases are the same, when it comes to entering into leases in different states, both tenants and landlords should make sure that the lease they are entering into is catered to the state, and even locality in which the premises is located. Furthermore, an attorney representing a landlord or a tenant, should not do so unless the attorney is familiar with the various legislation, case law, and common practices of such location so they can properly protect their client. This article describes a variety of examples of how differing state laws can affect the validity of a lease.
Execution of the Lease
One example of how leases can vary from state to state is when it comes to lease execution. Sometimes it's as simple as just "signing on the dotted line". This is true for jurisdictions such as New York. When it comes to executing a lease in New York, all you need is a signature on the dotted line – a notary acknowledgement is not necessary, although it is recommended to ensure that the person signing the lease has been verified. A properly executed lease in Alabama, however, requires the signature be either (i) attested to, by at least one witness, or (ii) properly authorized by a notary public.
Implied Warranty for the Intended Use
A tenant should always visit the intended to be leased space before executing a lease. Further, ample research to ensure that it can operate its business in the contemplated space along with zoning and certificate of occupancy verification should be undertaken. Sometimes market conditions do not allow for that, and a tenant is forced to rely on word of mouth and make a quick decision. One thing that is certain: the landlord knows what the tenant is planning on doing with the space. Then, the question becomes what will the landlord do with that information? Sometimes a landlord will let a tenant know that the tenant's intended use is or is not feasible in the space, while other landlords will fail to do so. The question then arises: what happens when a tenant moves into a new space and realizes that its intended use cannot be performed in the space?
That unfortunate and potentially costly incident is subject to the legal principle of "implied warranty of fitness for a particular purpose." This concept is often invoked to make a claim that the person "selling" an item knew that the proposed "buyer" needed the "purchased item" for a specific purpose or use and, because the sale was made, the buyer can rely on the sale to prove that the purchased item can be used for what the buyer intended to use it for. Similarly in a lease, perhaps the tenant can claim that the landlord knew why the tenant needed the space (as proven by the "permitted use" provision), and the fact that the landlord signed the lease proves that the tenant can in fact use the space for such purpose.
Although the idea seems reasonable, not all states follow such an approach. In Louisiana, a tenant can rely on an implied warranty (in a commercial lease) that the premises are suitable for the purpose in which it was leased. Many other states however, including New York, do not follow suit, and are much more unforgiving. Therefore, it is imperative that a qualified commercial real estate attorney represents any tenant looking to enter into a commercial lease. Further, there are specific industries, such as the restaurant and hospitality industry that are subject to a wide range of nuanced law and governing bodies, such as the State Liquor Authority ("SLA"). That said, it is important that any commercial real estate attorney have a background in the tenant's specific industry.
The above are but a few examples of the differences in state law as it relates to leasing in general. When looking for a new space and negotiating a lease, it is important to be represented by an attorney who understands the specific laws of the state in which the premises is located in. For more information on state-specific commercial leasing, or for help on your next lease agreement, reach out to the knowledgeable real estate attorneys at KI Legal by calling (646) 766-8308 or contacting us online.
---
*ATTORNEY ADVERTISING*
*PRIOR RESULTS DO NOT GUARANTEE A SIMILAR OUTCOME*
This information is the most up to date news available as of the date posted. Please be advised that any information posted on the KI Legal Blog or Social Channels is being supplied for informational purposes only and is subject to change at any time. For more information, and clarity surrounding your individual organization or current situation, contact a member of the KI Legal team.  
 _____________________________________________________________________________________________ 
KI Legal focuses on guiding companies and businesses throughout the entire legal spectrum. KI Legal's services generally fall under three broad-based practice group areas: Transactions, Litigation and General Counsel. Its extensive client base is primarily made up of real estate developers, managers, owners and operators, lending institutions, restaurant and hospitality groups, construction companies, investment funds, and asset management firms. KI Legal's unwavering reputation for diligent and thoughtful representation has been established and sustained by its strong team of reputable attorneys and staff. For the latest updates, follow KI Legal on LinkedIn, Facebook, and Instagram. For more information, visit kilegal.com.