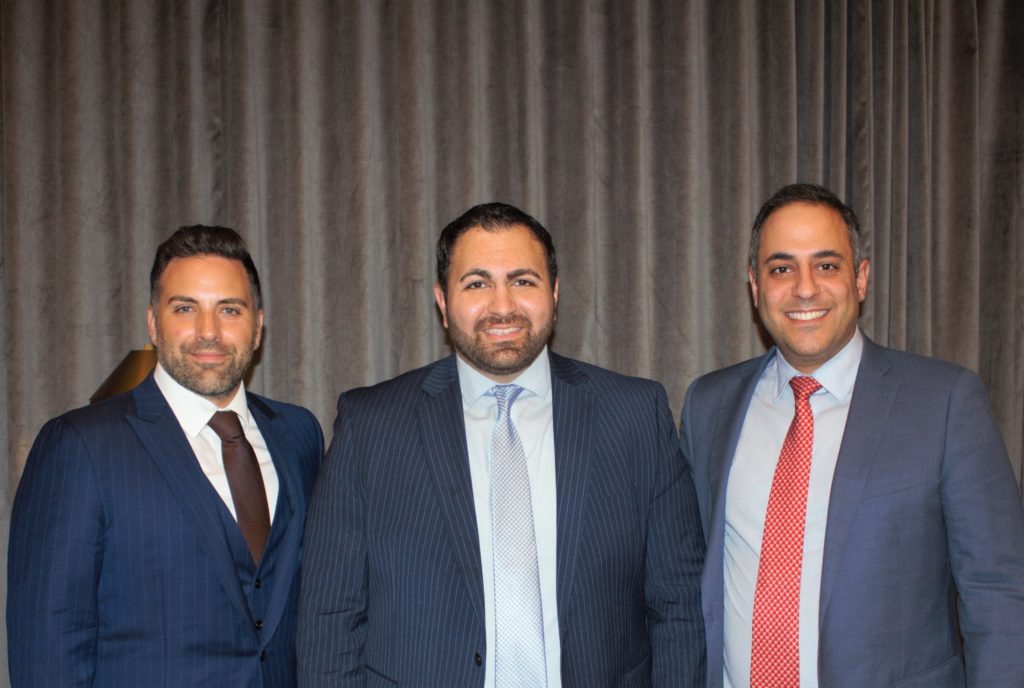 KI Legal welcomes the Honorable Michael Tannousis as its newest Partner.

NEW YORK, NY – January 2023 – Michael Tannousis has joined KI Legal as its newest partner, bringing two decades of public service and prosecutorial experience that will inform the firm's work across all departments, particularly it's litigation division.

Michael Tannousis, a lifelong Staten Islander, earned his undergraduate degree from SUNY Binghamton and his Juris Doctor from Pace Law School. Tannousis started his career in 2006 as an aide to former New York City Council Minority Leader James Oddo, where he saw firsthand what government could and should look like when it works for the people it is supposed to serve. During much of this time, Tannousis pursued his long-held dream of becoming a prosecutor by attending law school. After law school, Tannousis continued his upward trajectory by first becoming an Assistant District Attorney in the Bronx District Attorney's Office, where he prosecuted misdemeanors and major offenses. Later, he took on a similar role in the Richmond County District Attorney's office, and additionally served as Counsel to City Council Member Joseph Borelli.

It was during his tenure in the Staten Island office that Tannousis successfully prosecuted serious felony cases involving violent crimes and drug sales; two of his highest profile cases included the conviction after trial of a double murder in Dongan Hills, and the successful re-trial for the infamous Ramada Inn murders. Throughout this period, Tannousis felt inspired to run to succeed Nicole Malliotakis in the 64th Assembly District (East Shore/Bay Ridge). Tannousis was elected to the New York State Assembly in November of 2020, and remains committed to protecting the rights of crime victims and enacting changes to the recent bail laws that have curbed judicial discretion. By utilizing his experience as a prosecutor, Tannousis fights to make all of New York a better, more affordable place to live by way of improvements to transportation options, education, and fighting misguided property right laws.

Tannousis' vast litigation experience – with over 30 trials to verdict, including homicide cases and the two aforementioned cases of murder in the first degree – will bolster KI Legal's Litigation Department for a wide array of clients. KI Legal has always been, and continues to be, on the front lines of advocacy for New York's hospitality and real estate family office verticals; by continually positioning itself as a multidisciplinary, business law firm that fights for small businesses, KI Legal recognizes the importance of offering a full slate of legal services in order to best serve our clients and allow them get back to doing what they do best: running their businesses.

Co-Managing Partner and head of Litigation, Andreas Koutsoudakis, is quoted as saying "With Michael on board, we can further our goals as a firm to always balance being well-rounded attorneys with being strong advocates for our wide range of clients. Having Michael join the team is directly in line with our mission, and we look forward to growing and developing our Litigation Department with the addition of his notable prosecutorial experience."

As the son of Greek immigrants who came to America to seek a better life after being displaced by armed conflict in Cyprus, Tannousis has also always strived to give back to his Greek and Cypriot communities; these strong ties have influenced him to previously serve as a board member of the Cyprus-US Chamber of Commerce and as a delegate for the Cyprus Federation of America.

"The addition of Michael Tannousis to our multi-faceted and talented team of lawyers continues KI Legal's resolve to diversify ourself from others in our field. The effect of having fostered a community with such a plethora of cultural and professional backgrounds implicitly benefits our clients." says Michael Iakovou, Co-Managing Partner and head of Transactions.

KI Legal looks forward to expanding its litigation and advocacy work with the addition of Michael Tannousis.

###

To reach Michael Tannousis, please contact Zoe Darmon at (646) 766-8308 or zd@kilegal.com

KI Legal focuses on guiding companies and businesses throughout the entire legal spectrum. KI Legal's services generally fall under three broad-based practice group areas: Transactions, Litigation and General Counsel. Its extensive client base is primarily made up of real estate developers, managers, owners and operators, lending institutions, restaurant and hospitality groups, construction companies, investment funds, and asset management firms. KI Legal's unwavering reputation for diligent and thoughtful representation has been established and sustained by its strong team of reputable attorneys and staff. For the latest updates, follow KI Legal on LinkedIn, Facebook, and Instagram. For more information, visit kilegal.com.

The post KI Legal Brings on State Assemblyman as New Partner appeared first on KI Legal.