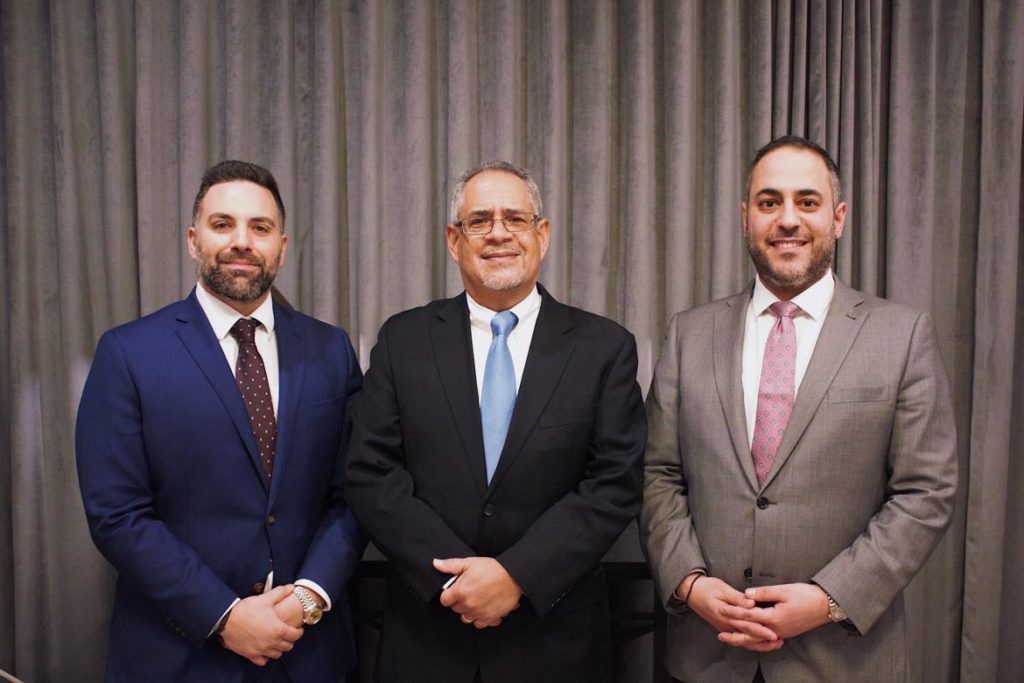 KI Legal welcomes Ricardo Morales as its newest Of Counsel.

NEW YORK, NY – February 2023 – Ricardo Morales, former NYC Department of Citywide Administrative Services Deputy Commissioner for Asset Management, NYC Comptroller's General Counsel and 1st Deputy Comptroller, and New York City Housing Authority ("NYCHA") General Counsel and Chairman/CEO, has formally joined KI Legal as Of Counsel. Morales brings 40 years of high-level, nuanced governmental and legal experience, further reinforcing KI Legal's Transactions and Litigation Departments.

Morales, a native New Yorker, earned his undergraduate degree from Amherst College, Cum Laude, and his Doctor of Jurisprudence from Georgetown University Law Center. Morales, also licensed to practice law in Washington, DC, began his career structuring equipment leasing tax shelters in the DC Metropolitan area. Upon returning to New York, he established a law firm with his attorney wife, Yvette Armstrong, that concentrated its practice on real estate development, business sales/purchases/financing and landlord-tenant litigation. He entered government service as an Assistant General Counsel in NYCHA's housing litigation unit. He initiated a collaborative relationship with the NYS Courts in the administration of justice resulting in major reduction in NYCHA's 110,000 annual L&T caseload to a manageable 74,000.

In 2001, Morales became NYCHA's General Counsel, where he oversaw the Law Department with 120 attorneys plus staff and created the early settlement unit under the Tort Division. Morales was appointed to Chairman/CEO, where he created the Audit Committee and Ethics Program. During his time at NYCHA, Morales oversaw a $3.7B annual budget, 11K+ employees, 340 developments with 2,600+ residential buildings, commercial space, and 175,636 apartments along with citywide Section 8 Leased Housing Program, the largest in the Country.

In 2010, the newly elected New York City Comptroller appointed Morales to his new role as Deputy Comptroller for Legal Affairs/General Counsel, where he effectively mediated major securities class action fraud litigation and led negotiations that resulted in settlements ranging from $7M-600M. Under this role, Morales directed daily operations for 172 team members and advised the Comptroller on legal issues pertaining to the NYC Charter governmental oversight and financial authority. He counseled leadership in the following areas: on City pensions with $120B in assets under management, on citywide procurement approval, bonds, accounting and auditing, on prevailing wages, on contract change order disputes, and on approvals of all City litigation settlements. Shortly after, Morales became First Deputy Comptroller, where his scope of responsibility grew to encompass office operations with 754 staff members, oversight of a $74M budget, and the carrying out of the Comptroller's duties during his absences.  In this capacity, during Superstorm Sandy, Morales had the Comptroller's NYC Charter delegated authority to approve NYC government emergency contracts, and did so prudently while working with his counterpart Deputy Mayor for Operations in the Mayor's Administration, who was required to obtain the Comptroller's approval.

In 2014, Morales took on the role of Deputy Commissioner for Asset Management under the New York City Department of Citywide Administrative Services, where he managed 37 million square feet of City government real estate holdings including all public buildings state/city courthouses, office space warehouses and vacant lands.   With a professional staff of approximately 1,300, an expense budget of $200M, and a capital budget of several billion, he reorganized the units to create efficiencies.  He cut through the bureaucracy and constructed a slab to slab 40 thousand square foot court facility in the NYC Municipal Building approximately $1 million under budget and a month ahead of schedule.

Over the last several years, Morales was Counsel for several private practice law firms and, during the pandemic, a Senior Staff Attorney at the not-for-profit Neighborhood Association for Cultural Affairs representing the less fortunate in housing court. He also started his own private practice to provide legal, ethical, and operational advice to select clientele on a pro bono basis.

Morales has always expertly leveraged his leadership experience, legal acumen, and comprehensive knowledge of the New York City government to provide tremendous value to those seeking his counsel – and his transition to KI Legal will be no different. Morales' experience leading major law departments, overseeing billion-dollar budgets, managing a vast portfolio of City-owned real estate, and executing a plethora of capital projects will inform the wide range of work that he will do in both KI Legal's Litigation and Transactional divisions. As Of Counsel, Morales will not only impart his knowledge internally across all practice areas, but also externally to the firm's clients. His multi-disciplinary expertise will undoubtedly help expand KI Legal's reach in the real estate and family office verticals.

Co-Managing Partner and head of Litigation, Andreas Koutsoudakis, is quoted as saying "Having known and worked with Ricardo for 15 years, beginning with my time as a law clerk in the Transactions and Procurement Division of the NYCHA's Law Department under his leadership as General Counsel, I know, without a doubt, the value Ricardo brings to the firm and our clients. From the firm's inception, we've always taken a top-down approach in our growth strategy, and Ricardo is an excellent example of that."

"Ricardo, as an addition to our team, will unquestionably afford our developer, family office, and private equity clients a new level of sophistication on their transactions, running the gamut from advanced corporate structuring, real estate finance negotiations, and complex acquisitions and dispositions. Notwithstanding, developer and construction clients will come to know from firsthand experience what the historical inner workings of government actually look like when it comes to zoning requirements, tax credit program implementation, and large-scale development in the city of New York." says Michael Iakovou, Co-Managing Partner and head of Transactions.

KI Legal looks forward to expanding its landlord-tenant litigation and real estate development practices with the addition of Ricardo Morales.

###

To reach Ricardo Morales, please contact Zoe Darmon at (646) 766-8308 or zd@kilegal.com

KI Legal focuses on guiding companies and businesses throughout the entire legal spectrum. KI Legal's services generally fall under three broad-based practice group areas: Transactions, Litigation and General Counsel. Its extensive client base is primarily made up of real estate developers, managers, owners and operators, lending institutions, restaurant and hospitality groups, construction companies, investment funds, and asset management firms. KI Legal's unwavering reputation for diligent and thoughtful representation has been established and sustained by its strong team of reputable attorneys and staff. For the latest updates, follow KI Legal on LinkedIn, Facebook, and Instagram. For more information, visit kilegal.com.

The post KI Legal Brings on Former NYC Comptroller General Counsel and 1st Deputy Comptroller, and NYCHA General Counsel and Chairman, as Of Counsel appeared first on KI Legal.