KI Legal promotes from within, elevating Senior Associate Matthew Zwiren to Partner in the Landlord-Tenant Litigation and Family Office Consulting Division.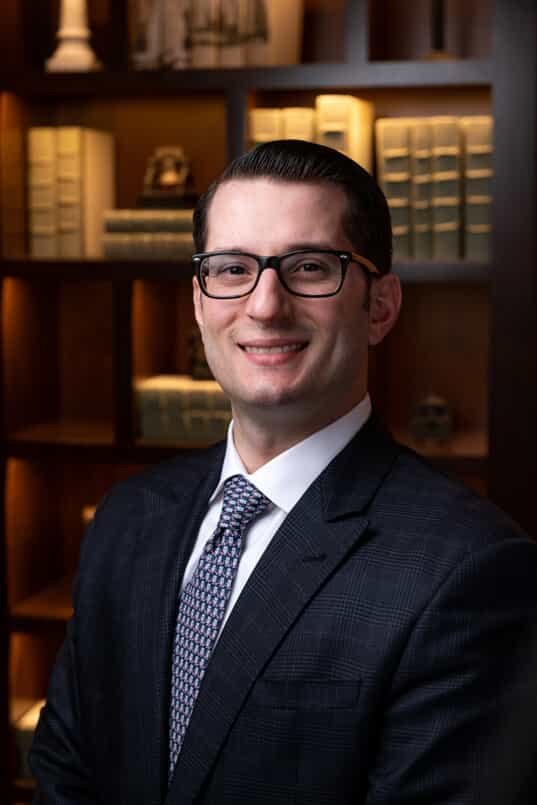 NEW YORK, NY – August 2023 – Koutsoudakis & Iakovou Law Group, PLLC (d/b/a "KI Legal") is pleased to announce the internal promotion of Senior Associate Matthew Zwiren to Partner. This effectively brings KI Legal's total partner count to eight. Zwiren's new role will allow him to head the Landlord-Tenant Litigation and Family Office Consulting Division and further expand its Commercial Real Estate Division.

Zwiren joined KI Legal as a Senior Associate, and before that as General Counsel for an over-one-hundred-year-old closely held real estate management and ownership company based in New York City.

"Matthew Zwiren has quickly demonstrated the reliability and subject matter command we typically look for in partners at KI Legal. His eight years of experience as in-house general counsel for a New York City family real estate office has proven to set the firm apart from other mid-size law firms in the family office space. Clients can continue to expect practical and real-world experience from us in conjunction with legal theory," says Michael Iakovou, Co-Founding Partner and head of Transactions at KI Legal.

Historically, Zwiren has been lead counsel on multi-million-dollar commercial real estate purchases and sales that involve multifamily, triple-net retail sites, and development lots throughout the country. Since joining the firm, Zwiren successfully completed a 1031 tax-free exchange transaction with assets totaling roughly $19M, as well as a 31-building, approximately $70M refinancing package for a multi-generational-family-owned real estate holding company. Additionally, Zwiren was instrumental in closing the acquisition of a multi-million-dollar hospitality asset, which was acquired with the assistance of a CMBS loan that Zwiren and the firm assisted in closing in connection with the acquisition.

Zwiren is quoted as saying: "Becoming partner at a firm such as KI Legal has been a dream of mine since well before I started law school. Knowing that the hard work, dedication, and resiliency I've demonstrated has been noticed, appreciated, and rewarded by the firm with this promotion to Partner is incredibly fulfilling and invigorating. I will use this opportunity to further expand my expertise in numerous legal fields and build the Landlord-Tenant Litigation and Family Office Consulting Division at KI Legal into one of the most well-respected practice groups of its kind in New York City."

KI Legal looks forward to further expanding its landlord-tenant practice with Zwiren in his new capacity.

###

To reach Matthew Zwiren, please contact Zoe Darmon at (646) 766-8308 or zd@kilegal.com


KI Legal focuses on guiding companies and businesses throughout the entire legal spectrum. KI Legal's services generally fall under three broad-based practice group areas: Transactions, Litigation and General Counsel. Its extensive client base is primarily made up of real estate developers, managers, owners and operators, lending institutions, restaurant and hospitality groups, construction companies, investment funds, and asset management firms. KI Legal's unwavering reputation for diligent and thoughtful representation has been established and sustained by its strong team of reputable attorneys and staff. For the latest updates, follow KI Legal on LinkedIn, Facebook, and Instagram. For more information, visit kilegal.com.