By Sam Matthews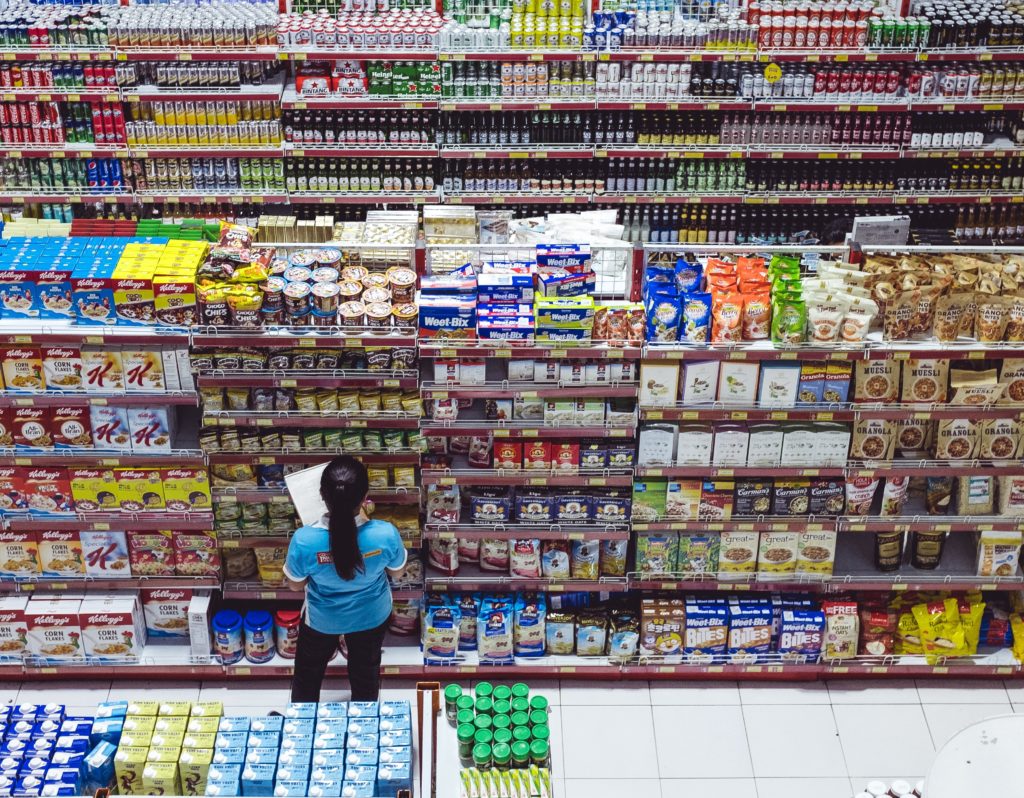 Wal-Mart has been hit with a slew of class action lawsuits that may very well help New York courts define what constitutes "manual labor" and who falls under the category of a "manual worker." The class action centers around allegations of the retail superstore violating New York Labor Law (N.Y.L.L.) by failing to pay its workers' wages on a weekly basis, electing to instead pay them bi-weekly. In one of the most recent complaints, plaintiffs sought "to recover untimely wage compensation and other damages for . . . hourly cashiers, front end associates, stockers, receiving associates, sales associates, and other similar manual labor positions . . . ." See Mabe v. Wal-Mart Associates, Inc., 1:20-cv-00591-TJM-CFH, U.S. District court, N.D.N.Y., May 29, 2020. Wal-Mart contested the allegations—moving to dismiss the case—but was ultimately denied by Judge McAvoy. On appeal, Wal-Mart is looking to petition the Second Circuit for a definitive rule on whether workers are eligible for late-payment damages under state wage law and whether those workers can be considered manual workers.
This is not the first time Wal-Mart's wage payment practices have been questioned. In Sharoubim v. Wal-Mart Associates, Inc., plaintiff Raouf Hanna Sharoubim filed a class action lawsuit against Wal-Mart Associates, Inc. in New York federal court, alleging the retail superstore violated New York Labor Law (N.Y.L.L.) by failing to pay the wages on a weekly basis. The Complaint specifically alleged that—as a manual worker—Ms. Sharoubim and fellow employees were paid bi-weekly by Wal-Mart despite considering herself as a "manual worker" within the meaning of N.Y.L.L. § 190. Over twenty-five percent of Ms. Sharoubim's duties were physical tasks, including cleaning, stripping and waxing the floor, maintaining the inside and outside of the store, and standing for elongated periods of time both on the retail floor and outside to garner business.
The definition cited in both Mabe and Sharoubim—N.Y.L.L. § 190—defines a "manual worker" as a "mechanic, workingman or laborer." Although "laborer" is not defined in codified law, the New York State Department of Labor (N.Y.S.D.O.L.) has interpreted "laborer" to be any individual who spends more than 25 percent of his working time engaged in physical labor. See N.Y.L.L. § 190 (including countless physical tasks performed by employees, not just heavy lifting). This N.Y.S.D.O.L. interpretation has led to consideration that all "laborers" that fall in this category are entitled to payment on a weekly basis pursuant to N.Y.L.L. § 191.
Many courts have followed this interpretation in similar scenarios. In Vega v. C.M. Associates Construction Management, LLC, plaintiff Irma Vega alleged she was a manual laborer but wasn't paid on a weekly basis. She sued her employer, CM & Associates Construction Management, LLC, for liquidated damages (damages in an amount equal to the unpaid wages), interest, and attorneys' fees. C.M. asked the Supreme Court to dismiss her action, arguing it had paid her all the wages she was owed before she filed suit and an individual employee has no private right to sue her employer under N.Y.L.L. § 191. The Supreme Court of New York denied the motion, and C.M. appealed to the First Department. On appeal, the First Department held that C.M.'s failure to pay Vega on time was no different than failing to pay an employee the correct amount she is owed. The First Department also held that the employer's pre-lawsuit payment of Vega's full wages didn't eviscerate her right to file suit. As a result, the N.Y.L.L provisions that allow for liquidated damages, interest, and reasonable attorneys' fees are available to an employee who is correctly paid, albeit a week late.
What these cases have in common is that they center around the definition of what is an hourly employee and may very well help further define the categorization by setting a precedent within New York law. For further details on this case as it progresses through federal court, reach out to KI Legal's  Labor and Employment division as we continue to monitor updates and new information regarding the ripple effects of Vega, Sharoubim and Mabe.
References:
Mabe v. Wal-Mart Associates, Inc., 1:20-cv-00591-TJM-CFH, U.S. District court, N.D.N.Y.
Sharoubim v. Wal-Mart Associates, Inc., 2:21-CV-02903, U.S. District Court, E.D.N.Y., May 24, 2021.
J. Edwards, Walmart Slapped With Class Action Lawsuit for Paying Worker Too Infrequently, Top Class Actions, May 25, 2021. https://topclassactions.com/lawsuit-settlements/employment-labor/walmart-labor-class-action-lawsuit-for-paying-worker-too-infrequently/
R. Iafolla, New York Employers Paying Biweekly Hit With Wage Class Actions, Bloomberg Law, Aug. 11, 2022. https://news.bloomberglaw.com/daily-labor-report/new-york-employers-paying-biweekly-hit-with-wage-class-actions
N.Y.L.L. § 190
N.Y.L.L. § 191
Vega v. CM & Associates Construction Management, LLC, 175 A.D.3d 1144 (N.Y. App. Div. 2019)
ATTORNEY ADVERTISING – This information is the most up to date news available as of the date posted. Please be advised that any information posted on the KI Legal Blog or Social Channels is being supplied for informational purposes only and is subject to change at any time. For more information, and clarity surrounding your individual organization or current situation, contact a member of the KI Legal team.  

_____________________________________________________________________________________________ 

KI Legal focuses on guiding companies and businesses throughout the entire legal spectrum. KI Legal's services generally fall under three broad-based practice group areas: Transactions, Litigation and General Counsel. Its extensive client base is primarily made up of real estate developers, managers, owners and operators, lending institutions, restaurant and hospitality groups, construction companies, investment funds, and asset management firms. KI Legal's unwavering reputation for diligent and thoughtful representation has been established and sustained by its strong team of reputable attorneys and staff. For the latest updates, follow KI Legal on LinkedIn, Facebook, and Instagram. For more information, visit kilegal.com.   

The post How Do NY Courts Define a "Manual Laborer"? appeared first on KI Legal.