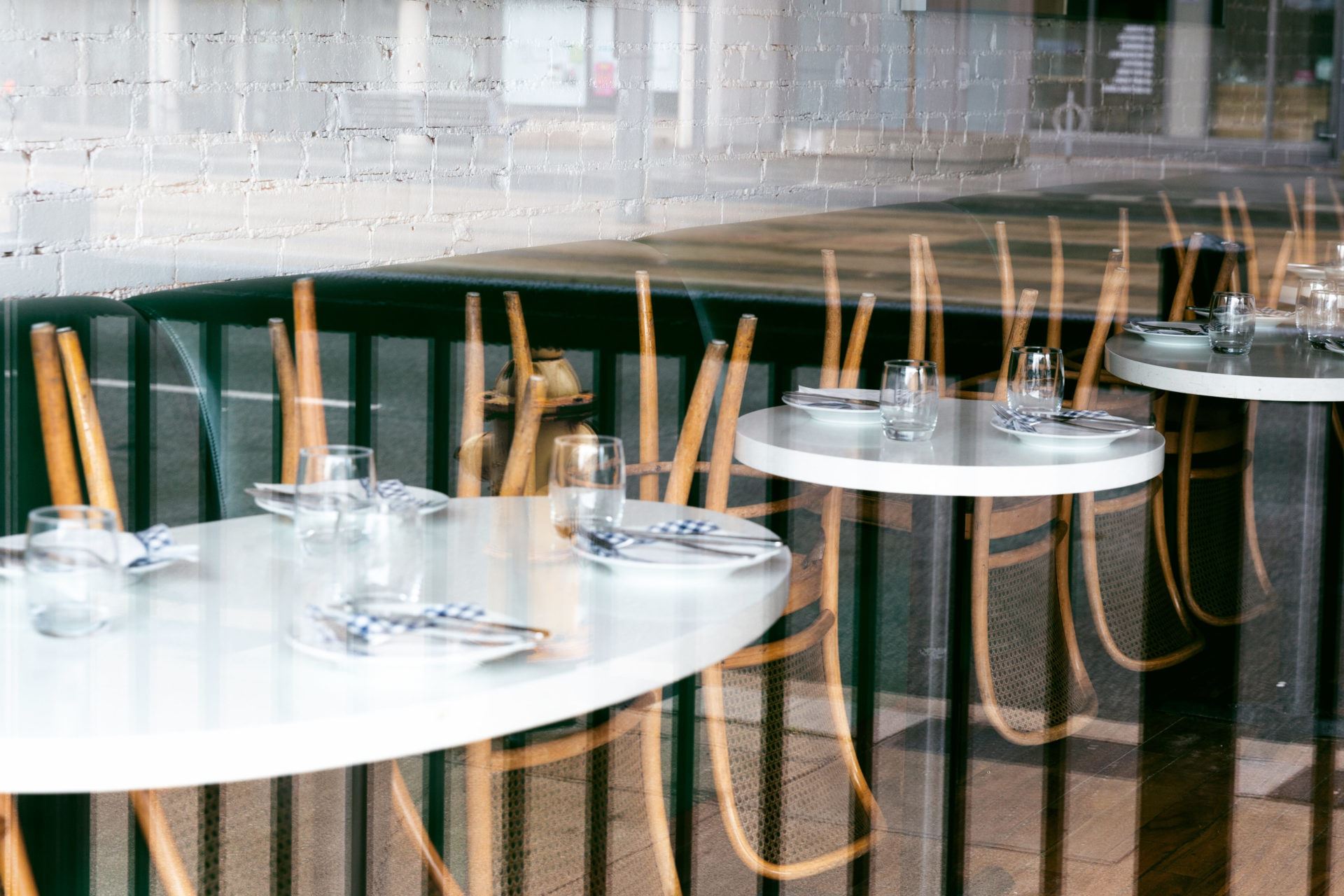 Despite having garnered support from the House of Representatives, which voted yes back in early April, the $40 billion Restaurant Revitalization Fund replenishment bill was effectively killed in the Senate yesterday in a 52 v 43 vote, missing the 60 votes needed to pass. 

A Long Journey 

As many may recall, the Restaurant Revitalization Fund was established by the American Rescue Plan to provide $28.6 billion in funding to help restaurants and other eligible businesses remain open in the face of pandemic-related hardships. Its initial goal was to give restaurants funding equal to their pandemic-related revenue loss of up to $10 million per business, which was especially significant given recipients were not required to repay the funding as long as they used said funds no later than March of 2023. Where the RRF faltered, however, was in its estimation of how many operators truly needed its funding. 

Within its first 3 weeks, the RRF received 278,000 applications – equivalent to $72.2 billion – which represented nearly double what Congress had financially allocated. This influx of applications forced it to "close its doors" on May 24th, leaving hundreds of thousands more with nothing. While many were grappling with the fact that they had not been approved for aid, those that had been turned their attention towards the RRF's priority-based application system – which became, in effect, its true downfall. 

The RRF's decision to prioritize certain establishments – those owned and operated by women, veterans, and socially and economically disadvantaged individuals – quickly spurred a series of discrimination-based lawsuits across the U.S. following its application cutoff. While many disagreed, courts ruled that the prioritization structure was indeed unconstitutional and the plaintiffs, who were all white, male restaurant owners, successfully received their awards. What followed was nothing short but chaos. 

Just within the month of June, the SBA first stated that priority applicants would no longer receive their pre-approved awards, then followed by reassuring that pre-approved applicants would not need to reapply for the RRF a week later, only to finally announce that it was officially closing the program a week later on July 13th. Although the Independent Restaurant Coalition filed for a Freedom of Information Act request, the data that the SBA released on the program only confirmed everyone's suspicions: that the program had grossly underestimated the financial situation of restaurants, and that its allotment would have never been enough to adequately fund each applicant. The IRC released a follow-up survey and confirmed that "82% of operators would be forced to close if no RRF replenishment was passed." The future had become even bleaker.

Although numerous replenishment bills did end up getting floated in the months following the RRF's demise – including "The Restaurant Revitalization Fund Replenishment Act of 2021," "The Entrepreneurs Need Timely Replenishment for Eating Establishments "ENTREE" Act," and "The Continuing Emergency Support for Restaurants Act" – the former was the only bill that truly gained traction, and thus everyone rallied around the Restaurant Revitalization Fund Replenishment Act of 2021. 

A Glimmer of Hope: The Restaurant Revitalization Fund Replenishment Act of 2021

This legislation, first introduced by Congress in June of 2021, aimed to inject $60 billion into the RRF to fund a much-needed second wave of the RRF. It was importantly introduced by a bipartisan group of politicians including: Sens. Kyrsten Sinema (D-AZ) and Roger Wicker (R-MS) and Reps. Earl Blumenauer (D-PA) and Brian Fitzpatrick (R-PA). From a financial perspective, some of the bill's funding was set to come from "'all funds recovered, seized, reclaimed, or otherwise returned'" from unused monies from 2020 and 2021 pandemic relief programs, including criminals that fraudulently stole 'billions' in relief funds meant for small businesses," according to a statement made by President Biden. In theory, the $60 billion legislation would have allowed the government to cover every single grant submitted by food & beverage establishments during the RRF's first round – and the best part is these establishments wouldn't have needed to reapply in order to get these payments. The program also allocated outside of the restaurant industry, with $42B of the $60B to be injected into the RRF, and $13B into the Hard Hit Industries Award Program. 

Unsurprisingly, the bill was considered very controversial. While Democrats applauded its ability to provide funding to each and every applicant, Republicans believed that the $60B price tag represented an irresponsible use of tax dollars, especially in the face of the growing inflation crisis. 

The Downfall 

And that brings us to the present. Despite a vote of 52 to 43 – with 47 yeas from Democrats (with 0 nays and 3 not voting) and 5 from Republicans (with 43 nays and 2 not voting) – it was simply not enough. 

According to Nation's Restaurant News, "dissenting Republicans voted against advancing the bill to the floor for debate because it would have been largely deficit funded (with only $5 billion of the $48 billion in total being backed by unused pandemic relief funds)." Take Charles Grassley's (R-Iowa) viewpoint for example: "I think we've been talking to restaurant people about this issue; then we talk to the hospital people about needing money. If you respond to all these — and I think it might be unfair to respond to one, rather than all of them — you could easily have another trillion-dollar package." 

Conversely, Democrats pushed the narrative that, while "the country is no longer in emergency mode, the $40 billion of funding should be treated as such because the first round of RRF funding during the crisis could not cover all who were eligible and applied," in the words of NRN. 

So, What Happens Now?

While emotions are running high following this decision, the RRF's necessity has by no means been exaggerated. With over 278,000 applications unanswered, not to mention those that didn't get the time to apply, it is reasonable to believe the IRC's prediction that "more than half of the 177,300 restaurants waiting for an RRF grant will close in the next few months as a result of Congressional inaction." 

It is an unfortunate, yet unsurprising outcome. Even though the restaurant industry has broadcasted its need for financial assistance throughout the pandemic, somehow these voices have not been taken to heart. Put simply, the RRF's demise is likely the final nail in the coffin for many operations across the country. 

So what will we be seeing more of now that operators no longer have this financial back-up? 

Intensifying Competition

To start, the lack of funding will (continue to) pit restaurants against each other. Those that received RRF money are inherently able to offer higher wages and more benefits to potential applicants compared to those that were left without financial assistance. In the words of IRC Executive Director Erika Polmar, not passing the bill has "created a more challenging competitive marketplace between those that received and those that didn't. Now you have this level of competition where the restaurant across the street who received the Restaurant Revitalization Fund [grant] can pay higher wages than the individual who did not receive the RRF. So it's sort of added insult to injury." To top it off, this competition is taking place concurrently to persisting wage inflation and labor shortage – which only makes it more cutthroat. 

Worsening Debt

Secondly, and in addition to competition, operators now find themselves in significant amounts of debt. The severity of this debt is likely to force them to shutter their operations now that there is no light at the end of the tunnel. Pandemic-era government funding has been a blessing and a curse. Although Paycheck Protection Program and Economic Injury Disaster Loans, for example, helped keep doors open, they must now be repaid without the "RRF cushion" that many had anticipated. 

As Polmar puts it, "now we see things like unforgivable PPP expenses, add into that debt from EIDL loans because the government said 'You didn't get RRF, but we still have EIDL. It's a low interest rate loan, but it's a loan, and those payments are coming due. It's just like compounding grief. One layer of it on top of another." 

And the data confirms how detrimental this compounding of effects will be. According to NRN, "restaurants that didn't receive RRF grants are more likely to default on loans, file for bankruptcy and be evicted than competitors that did receive the grants." The IRC's data also finds that, "without RRF grants, 48% of independent bars and restaurants risk defaulting on their loans compared to 22% of businesses that received RRF grants." 

Many operators have already "taken advantage" of other methods to get cash quickly, with some opting to take out personal loans while others have had no choice but to sell their homes. These may have provided temporary relief, however they are by no means sustainable ways to address a financial situation. Beyond that, they must certainly not be regarded as the best solution during such volatile economic times. 

Commercial Evictions and Landlord-Tenant Disputes

As a result of such worsening debt, many restaurateurs may also inevitably find themselves having to shutter their brick and mortar locations. What will follow will likely be a wave of commercial evictions. But who will be able to fight these evictions? No one – since both sides are losing their income. In turn, this means that, even if eviction does not take place, the floodgates will most certainly open for a wide variety of detrimental landlord-tenant disputes. 

Chapter 11 Bankruptcy 

Meanwhile, some restaurateurs will have no choice but to declare bankruptcy in order to stay afloat. These will likely be Chapter 11 bankruptcies, meaning operators will be given the chance to reorganize their corporation or partnership in order to keep their business alive and pay their creditors over time. 

Mental Health

From a more personal perspective, not passing the RRF will inevitably affect the mental health of a population that has been dealing with a relentlessly traumatic and tumultuous period of time. Financial and legal concerns aside, the rollercoaster of emotions that this pandemic has put restaurateurs through has been brutal. Restaurants require a great deal of love, care, and attention, and keeping the doors open against all of the odds has proved nearly impossible. Blows such as this one will only make the industry feel more alienated and sidelined, despite it being one of the largest job generators and the backbone of virtually every city in the country! 

So, What Can Be Done to Help? 

While financial solutions to this problem vary widely, one thing is for sure: KI Legal is here to help you with any legal needs you may have. If you find yourself getting overwhelmed by the effects of this decision, but don't know what would be the best solution for your specific situation, we are here to devise a game plan tailored to your needs. 

Our team's diverse knowledge and experience will help get you and your business back on your feet, in whatever capacity is best for your situation. While you may think one solution is right for you, it may actually prove more detrimental to your overall business health and strategy upon further analysis. And while you may think you know every option available to you, you would be surprised by how many more tools and strategies could be at your disposal. 

So give us a call at (646) 766-8308, or email us at info@kilegal.com, to discuss every option available to you.

The post Restaurant Revitalization Fund Replenishment Killed by Senate appeared first on KI Legal.