By Michael Iakovou and John Flouskakos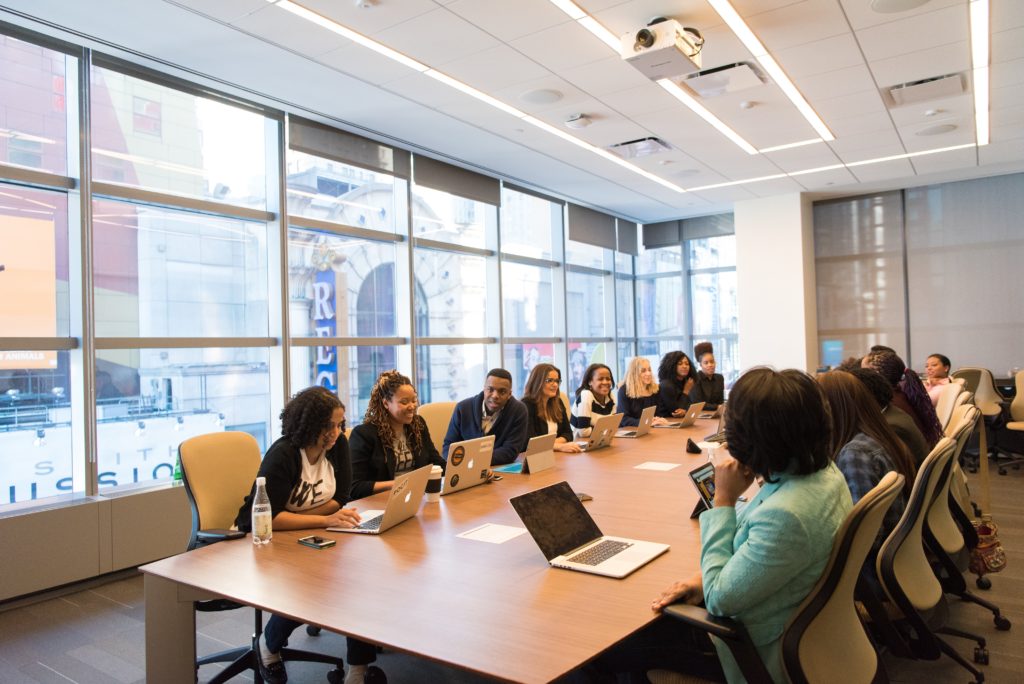 A corporate board, moreso than any employees of a company, must hold itself to the highest of ethical standards. The board of directors for any organization, whether they be a start-up or long standing, large or small, must abide but a certain set of rules, regulations, and policies, which set the standards of professionalism, ethics, and good practice. A board's conduct must be consistent with all their legal, ethical, and fiduciary duties.
The New York Business Corporation law prescribes the duties and obligations of a board of directors.[1] Under this statute, a board of directors must act in good faith and maintain a reasonable standard of care.[2] Additionally, New York Courts have consistently found that in their role as members of a board, the directors owe a fiduciary duty to the corporation's shareholders to act solely in the best interest of all shareholders.[3] A board which acts within these duties and bounds are generally well protected from legal liability, and a board which conducts themselves in a matter consistent with these values are generally well run and successful.[4] Per the "business judgment rule, "courts must exercise restraint and defer to goodfaith decisions made by boards of directors in business settings.[5]
Responsibilities of the Board
            While many state statutes do not enumerate the exact responsibilities and duties of a board of directors, a well-run and effective board will generally perform and execute the following duties and responsibilities:
Monitor the company's financial performance.
Set the direction and goals for the company. The board has discretion over how the company is run internally. It will determine the size of the company, its managers, and its governance. Most importantly, the board will drive and determine the company's business and financial objectives, in the best interest of its shareholders. The board must always strategize for the future and set new objectives for the company to meet.
Select the company's officers, such as a CEO, and other senior managers. These senior managers should reflect the values and direction that the board wishes to take for the company on a broader scale. A board may also remove an officer with or without cause.[6]
Implement corporate governance policies. This includes the implementation and execution of any governing documents.
Evaluate and approve any major transactions such as mergers and acquisitions.
Being able to engage with, and effectively communicate with shareholders. New York law dictates that corporations must hold at least one shareholder meeting per year, to update shareholders on the company's performance.[7] Because of COVID, shareholder meetings are now allowed to be held virtually.
Periodical evaluation of the board's own performance.
If a corporate board is diligent and attentive when performing these duties, it should meet the
general standards of care expected of them. If a board is not living up to these standards or to the satisfaction of the shareholders, it is up to the shareholders to relieve a board member from their duties. Shareholders may hold a vote to remove their board members or directors for cause.[8]
Code of Conduct or Ethics
            More often than not, a board of directors is able to establish a culture of professionalism and responsibility when they are held to codified standard. These standards are written out and memorialized in a Code of Conduct. The Code of Conduct lays out the direction, responsibilities, duties, and obligations of the board and its officers. A well written and comprehensive Code usually prescribes that board members do the following:
Respect and support the actions and decisions of the board even if they had initially disagreed with the action or decision.
Be a positive representative for the company and board. This means holding oneself to the highest of ethical standards and presenting yourself as an upstanding citizen to the shareholders, employees, and public.
Prioritize and attend all meetings. Be prepared when attending all board meetings.
Act courteously in your conduct with fellow board members and employees of the company.
Do not intervene on issues that are the responsibility of staff and employees.
Use the proper channels and follow the proper procedures when engaging with staff and fellow board members. Follow the established chain of command.
Comply with all legal standards.
Conflicts of Interest and Confidentiality
            To maintain a high ethical standard, boards should have their members disclose any possible conflicts of interest, whether they be investments in other companies or institutions. If any issue were to arise with one of these conflicts, the board member should recuse himself as to avoid any potential conflicts of interests as well as any legal liability. It is best for such provisions to be included in any Code of Conduct, and for any conflicts to be disclosed in writing as to avoid malfeasance and liability.
            Corporate boards should also maintain signed confidentiality records. This generally includes all communications, reports, and anything else deemed confidential. Unless a member is explicitly given permission to divulge such information, it is advised that board members maintain confidentiality so long as it does not violate any legal standard or law.
Conclusion
            While at first glance, maintaining your ethical and legal standards may seem overwhelming, it can be quite simple and easier to manage when you have an experienced team of attorneys at your side. When drafting governing documents like a Code of Conduct or Confidentiality Agreement, it is best to have a team of legal professionals assisting you along the way. KI Legal offers comprehensive legal advice and expertise regarding corporate governance and drafting your governing documents. Maintaining a strong corporate governance policy protects your company and its board from both general and personal liability. Failing to have a comprehensive corporate governance strategy and governing documents could leave your board members and the company unprotected and unprepared from claims of malfeasance, nonfeasance, breach of fiduciary duty, and a whole host of other claims and lawsuits.
---
[1] NY BCL § 717.

[2] NY BCL § 717(1).

[3] Berkowitz v. 29 Woodmere Blvd. Owners', Inc., 50 Misc. 3d 843, 845, 23 N.Y.S.3d 830, 832 (N.Y. Sup. Ct. 2015)

[4] See Axelrod v. 400 Owners Corp., 189 Misc. 2d 461, 733 N.Y.S.2d 587 (Sup. Ct. 2001) (Finding that members of a corporation's board of directors who act in good faith and in the honest exercise of business judgment are protected by the business judgment rule.)

[5] Lorne v. 50 Madison Ave. LLC, 65 A.D.3d 879, 886 N.Y.S.2d 1 (2009).

[6] NY BCL §716.

[7] NY BCL § 605(a).

[8] NY BCL §706

ATTORNEY ADVERTISING – This information is the most up to date news available as of the date posted. Please be advised that any information posted on the KI Legal Blog or Social Channels is being supplied for informational purposes only and is subject to change at any time. For more information, and clarity surrounding your individual organization or current situation, contact a member of the KI Legal team.  

 _____________________________________________________________________________________________ 

KI Legal focuses on guiding companies and businesses throughout the entire legal spectrum. KI Legal's services generally fall under three broad-based practice group areas: Transactions, Litigation and General Counsel. Its extensive client base is primarily made up of real estate developers, managers, owners and operators, lending institutions, restaurant and hospitality groups, construction companies, investment funds, and asset management firms. KI Legal's unwavering reputation for diligent and thoughtful representation has been established and sustained by its strong team of reputable attorneys and staff. For the latest updates, follow KI Legal on LinkedIn, Facebook, and Instagram. For more information, visit kilegal.com.   

The post Conduct of Boards: a 101 Guide appeared first on KI Legal.