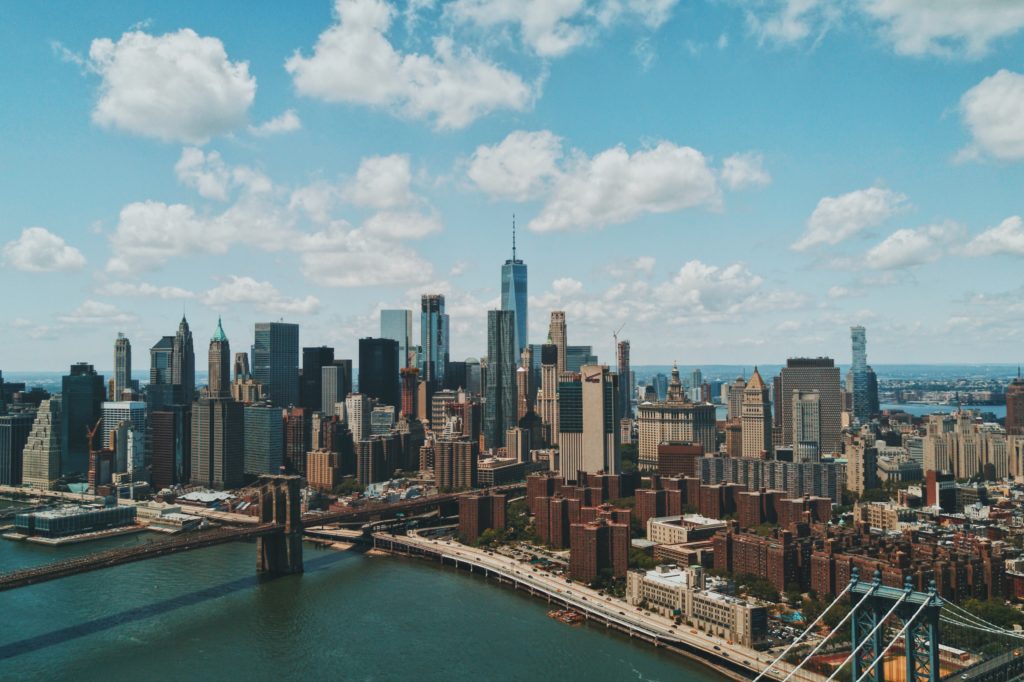 Recently, the legal newsletter "Law360" discussed a KI Legal matter pending in the U.S. Bankruptcy Court for the Southern District of New York.
KI Legal's Brazilian-based creditor client HJDK Aeroespacial SA had obtained a judgment in Brazil piercing the corporate veil against now bankrupt MatlinPatterson in connection with investments in airline industry businesses controlled by MatlinPatterson.  
HJDK and two other Brazilian-based creditors asked the U.S. Bankruptcy Court to shut down the bankrupt New York MatlinPatterson investment fund and convert its bankruptcy case from Chapter 11 to Chapter 7. The three creditors' joint request for a Chapter 7 Trustee was prompted by MatlinPatterson's self-dealing transfer of a security interest to its owner, using chapter 11 as a litigation tactic, and violating its fiduciary duties to its creditor body, among other reasons. Pre-bankruptcy, all three creditors had obtained judgments against MatlinPatterson in various non-U.S. jurisdictions, including the Cayman Islands and Brazil.
The bankruptcy judge is expected to issue his decision in the next few weeks.
KI Legal stands ready to assist its clients in the U.S., and abroad, with legal services required to protect their interests, including U.S. Bankruptcy matters involving complex, cross-border, multi-jurisdictional issues.
–
To read the full Law360 article, please see below or follow this link to the article: 
https://www.law360.com/articles/1482326/matlinpatterson-and-creditors-clash-on-fund-liquidation
–

MatlinPatterson And Creditors Clash On Fund Liquidation

By Rick Archer

Law360 (April 8, 2022, 6:17 PM EDT) — MatlinPatterson has hit back against a bid by foreign creditors to convert its Chapter 11 case into a Chapter 7, telling a New York bankruptcy judge Friday the fact a distressed company investment fund was intended to be liquidated is not a good enough reason to grant the request.

At a virtual hearing, the litigation creditors told U.S. Bankruptcy Judge David Jones that a conversion from Chapter 11 bankruptcy to a Chapter 7 liquidation is appropriate because the fund isn't undergoing rehabilitation but rather seeking to wind down and pay its investors, while MatlinPatterson said clearing the litigation claims and allowing the fund to fulfill its corporate purpose is rehabilitation.

The fund filed for bankruptcy protection in July, saying it was facing more than $420 million in judgments from courts in Brazil and the Cayman Islands related to its 2006 purchase of Brazilian cargo airline Varig Logistica and the later sale of its passenger affiliate, VRG Linhas Aereas.

An International Chamber of Commerce arbitrator found MatlinPatterson liable for a $60 million price adjustment on VRG's sale, and in an August 2020 decision, an appeals court in the Cayman Islands found the award enforceable. MatlinPatterson has appealed the decision.

Varig Logistica filed for bankruptcy in 2009, and its bankruptcy trustee has filed suit in Brazilian court seeking $325 million in damages from MatlinPatterson.

In October, VRG and the trustee for Varig filed motions seeking to convert the case to a Chapter 7 liquidation, arguing the fund was not seeking to restructure and the stated goal of the filing was to deal with the Cayman Islands and Brazilian legal actions. In February, Judge Jones set April 8 to hear argumentson whether MatlinPatterson's Chapter 11 case should be converted to a Chapter 7 liquidation.

At the hearing, VRG, Varig and HJDK Aerospacial Inc., a third company with a court judgment claim, argued Chapter 7 was the only valid way for the case to proceed, as the fund has no assets but cash and no creditors but the litigation claimants, and was intended from its incorporation to liquidate, pay off its investors and wind down.

"In no sense is this a rehabilitation," Varig counsel Greg Grossman said.

Counsel for MatlinPatterson, however, said the bankruptcy should be counted as a rehabilitation, as it's intended to keep the lawsuits from interfering with the fund's intended corporate purpose.

"We are indeed trying to maximize the value of the estate here for those with a valid stake in it," MatlinPatterson counsel Tyler Robinson said.

The litigants argued a Chapter 11 will burn through too much of the estate's assets, to which MatlinPatterson answered that much of the spending is being done to deal with the litigants' claims and that they should not be allowed to "bootstrap" this into a reason for conversion.

The litigants also argued for conversion on the grounds there is no chance of a confirmable Chapter 11 plan, as they are the only creditors and would vote against the current proposal.

MatlinPatterson responded that its first step would be to seek rulings disallowing the litigation claims, clearing the way for confirmation.

"If we're wrong, then our plan has to be withdrawn because it's not workable," MatlinPatterson counsel Elisha Graff said.

Judge Jones said he would issue a written ruling on the matter.

VRG is represented by Arthur Steinberg and Scott Davidson of King & Spalding LLP.

The Varig Logistica bankruptcy estate is represented by Gregory S. Grossman and Juan J. Mendoza of Sequor Law PA.

HJDK is represented by Ralph E. Preite of Koutsoudakis & Iakovou Law Group PLLC.

MatlinPatterson is represented by Elisha D. Graff, Kathrine A. McLendon, David R. Zylberberg, Jamie

J. Fell, Tyler B. Robinson and Lauren W. Brazier of Simpson Thacher & Bartlett LLP.

The case is In re: MatlinPatterson Global Opportunities Partners II LP, case number 21-11255, in the

U.S. Bankruptcy Court for the Southern District of New York.

–Additional reporting by Vince Sullivan. Editing by Dave Trumbore.

Founded by attorneys Andreas Koutsoudakis and Michael Iakovou, KI Legal focuses on guiding companies and businesses throughout the entire legal spectrum as it relates to their business including day-to-day operations and compliance, litigation and transactional matters.

Connect with Andreas Koutsoudakis on LinkedIn.

Connect with Michael Iakovou on LinkedIn.

This information is the most up to date news available as of the date posted. Please be advised that any information posted on the KI Legal Blog or Social Channels is being supplied for informational purposes only and is subject to change at any time. For more information, and clarity surrounding your individual organization or current situation, contact a member of the KI Legal team, or fill out a new client intake form.

The post Partner Ralph E. Preite Featured in Law360 Regarding KI Legal Matter Pending in the U.S. Bankruptcy Court for the Southern District of New York appeared first on KI Legal.