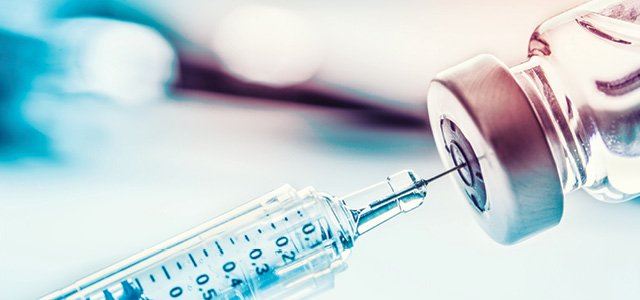 Despite only having a couple of days left before having to comply with the Key to NYC Vaccination Mandate, the city's workforce is holding out on getting vaccinated. 

According to data released by Mayor de Blasio's office, only 65% of city workers – which is about 239,000 individuals – have received at least 1 dose of the vaccine. This puts it behind the citywide coverage for adults, which currently stands at 78% vaccinated with at least 1 dose, but on par with the citywide coverage for all ages, which stands at 66%. 

The vaccination rate has been progressing at a very slow pace, despite the vax-or-test orders given in late July. For reference, the rate stood at 58% three weeks ago. As such, it appears as though city workers are more inclined to get tested on a weekly basis rather than get vaccinated. According to City University of New York epidemiology professor Dr. Denis Nash, "[the fact that] city employees are trailing the rest of adults in the city by so much suggests that there is a lot of vaccine hesitancy in the city worker population. I could be wrong, but don't think that is it due to work-related barriers to getting vaccinated since the city has endeavored to remove barriers." If this sentiment is true, it will prove especially tricky when all workers will resume their pre-pandemic, in-person schedules – set to begin on the same day as the mandate's compliance period: September 13th. 

This slow pace could provide a stronger case for the city to move to a stricter vaccine mandate as the delta variant continues to surge, almost entirely among the unvaccinated.

Mayor de Blasio has long been calling on the private sector to require vaccinations as a way of bringing workers back to the office, but this enduring lag in vaccination may prompt a harsher mandate in the near future. The mayor has already shared that he is willing to consider such an option, most recently stating "we've been moving the mandates so far that we thought were absolutely essential, but we continue to look at that. And, as I've said, we've been climbing the ladder." 

Founded by attorneys Andreas Koutsoudakis and Michael Iakovou, KI Legal focuses on guiding companies and businesses throughout the entire legal spectrum as it relates to their business including day-to-day operations and compliance, litigation and transactional matters.

Connect with Andreas Koutsoudakis on LinkedIn.

Connect with Michael Iakovou on LinkedIn.


This information is the most up to date news available as of the date posted. Please be advised that any information posted on the KI Legal Blog or Social Channels is being supplied for informational purposes only and is subject to change at any time. For more information, and clarity surrounding your individual organization or current situation, contact a member of the KI Legal team, or fill out a new client intake form.

The post Despite Key to NYC Mandate, Worker Vaccination Rate is Not Where It Should Be appeared first on KI Legal.