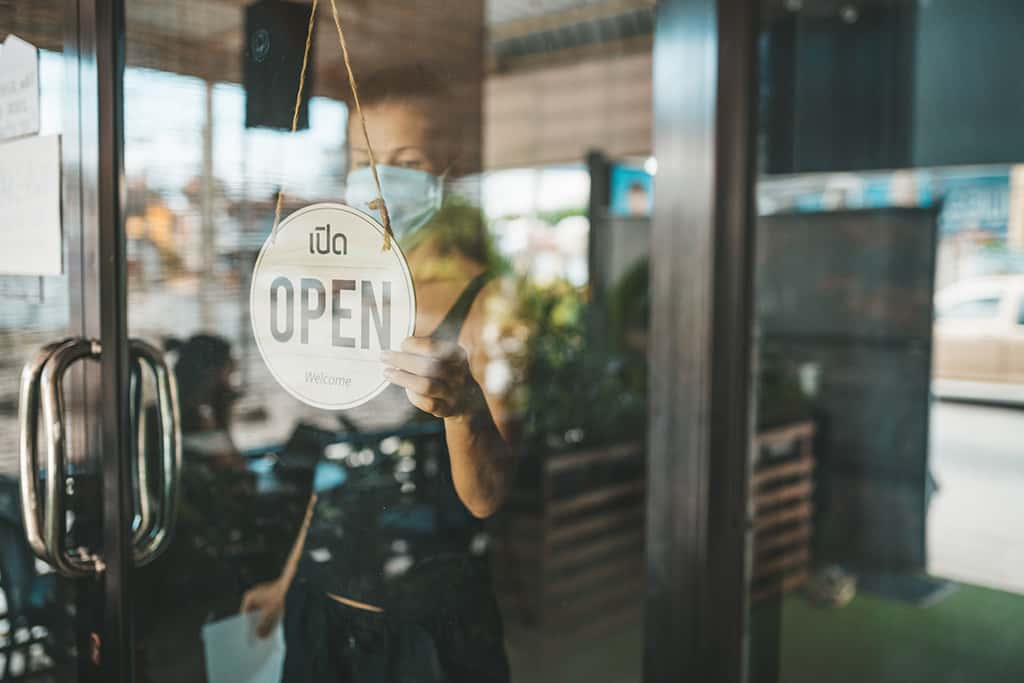 It has been weeks since anyone has heard anything about the infamous Restaurant Revitalization Fund (RRF). Today, however, troubling details about the RRF's fund and applicant pool were released by News12. 
To Refresh Your Memory 
The $28.6 billion RRF was established by the American Rescue Plan to provide funding to help restaurants and other eligible businesses remain open in the face of pandemic-related hardships. The RRF aimed to give restaurants funding equal to their pandemic-related revenue loss of up to $10 million per business. Most significantly, recipients were not required to repay the funding as long as their used said funds no later than March of 2023. Most controversially, the program prioritized funding applicants owned and operated by women, veterans, and socially and economically disadvantaged individuals for the first 21 days of its implementation. Following this period, all other applicants would be funded on a first-come, first-serve basis; as we know all too well, soon after it took effect the RRF quickly fell to its demise. 
Here is a timeline of how it all went wrong: 
May 3rd – the RRF began accepting applications 
May 24th – the RRF stopped accepting applications due to having received requests that nearly doubled what Congress allocated  
June 11th – 3 lawsuits are filed by white, male restaurant owners who claim they were discriminated against because of the SBA's prioritization scheme 
June 11th – the RRF Replenishment Act is introduced 
June 14th – priority applicants stop receiving their pre-approved awards 
June 18th – the courts ruled that the prioritization structure was unconstitutional, and the plaintiffs receive their awards
June 23rd – the SBA sends letters to all pre-approved applicants telling them they will not need to reapply for the RRF
June 25th – the SBA sends letters to all non-pre-approved applicants telling them their award will not be approved
June 30th – the SBA announces that the RRF is officially closing on July 13th  
July 9th – the Independent Restaurant Coalition (IRC) files a Freedom of Information Act request 
July 12th – the SBA releases data on the RRF
July 23rd – the ENTREE Act is introduced 
August 8th – the RRF Replenishment Act is stopped from passing after a senator objects
September 10th – the IRC conducts a survey and finds that 82% of operators will be forced to close if no RRF replenishment is passed 
Since then, the RRF has virtually disappeared from our timelines and newsfeeds. While industry advocates and operators have been tirelessly fighting for any of the proposed replenishment legislations to see the light of day, many have abandoned hope on the RRF altogether. Others, like News12, have focused on what really went on. 

Team 12 Investigation 

Just today, new findings on the RRF were announced by News12 following a Team 12 Investigation. The central finding: that over $60 million in federal grant money virtually disappeared from the RRF nationwide between June and August. But the story gets more convoluted. 

According to Team 12, when United States Small Business Administration New York District Director Beth Goldberg was asked if she has any idea where the money has gone during an interview, she answered that she does not know. At first, Team 12 believed that the funds could have disappeared following an internal audit; the SBA did technically commission auditors to investigate the grant awardees after their funds were allocated in an effort to ensure that involved businesses were legitimate. Unfortunately, when asked if this was the case during the interview, the SBA communications official cut the conversation. The SBA later responded that the applicants themselves depleted the fund – which is not possible given no funds have been awarded since June. 

Team 12 looked deeper into just how widespread this problem could be. According to their findings, New Jersey and Connecticut had almost $1.5 million missing within the same timeframe. Given this data, the investigation was broadened to find out how many businesses in the tri-state area were affected. Team 12 subsequently filed an FIOA request to the SBA for a list of mom-and-pop businesses that had their funds revoked. Although it was instead given a list of grant awardees in June and August, Team 12 found that 701 businesses disappeared over the course of the 3 months. 46 businesses went missing in New York alone, whose total grant money issued totals to more than $7 million. 

Team 11 then decided to look into the actual businesses that disappeared in New York state themselves. Using satellite imagery, they found that almost 1/3 of them were private homes and all others were "ghost businesses;" when contacted, many said they had never applied for the RRF while others said they had never received their funds. 

As of now, no other information has been released on the matter. This being said, these findings point to the alarming activity going on behind the scenes while replenishment continues to remain off the table. 

Founded by attorneys Andreas Koutsoudakis and Michael Iakovou, KI Legal focuses on guiding companies and businesses throughout the entire legal spectrum as it relates to their business including day-to-day operations and compliance, litigation and transactional matters.

Connect with Andreas Koutsoudakis on LinkedIn.

Connect with Michael Iakovou on LinkedIn.

This information is the most up to date news available as of the date posted. Please be advised that any information posted on the KI Legal Blog or Social Channels is being supplied for informational purposes only and is subject to change at any time. For more information, and clarity surrounding your individual organization or current situation, contact a member of the KI Legal team, or fill out a new client intake form.

The post First Restaurant Revitalization Fund Update in Over a Month: Missing Funds and "Fake" Businesses appeared first on KI Legal.