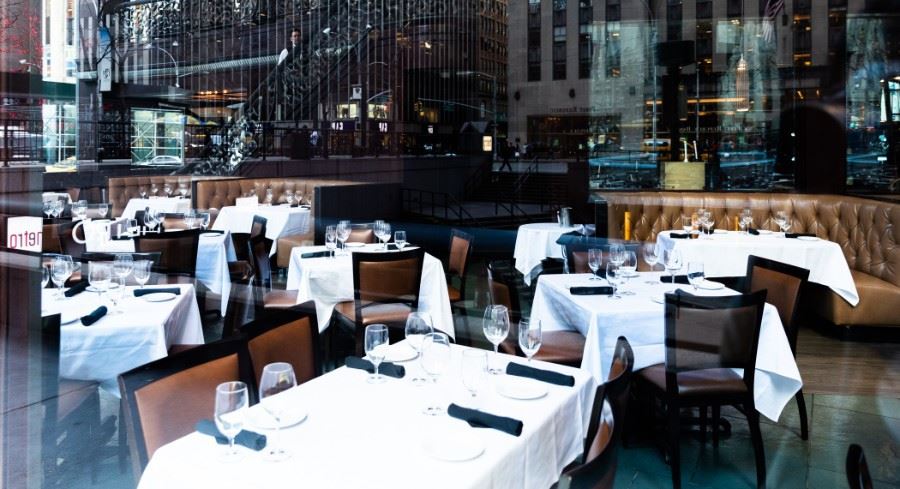 When you and your landlord are renegotiating the terms of your restaurant's lease, there are some key provisions that you want to make sure are incorporated into the lease amendment or modification agreement. Some provisions that may not have been applicable, desired, or needed when the original lease was signed may now be applicable, desired or needed; or it's possible that the need to include such provisions was overlooked when the lease was originally negotiated. Whatever the case may be, the following is a list of just some of the important terms that you should be prepared to discuss with your landlord when renegotiating your restaurant's lease.
Option Period Provisions

When renegotiating your restaurant lease, you want to make sure that you have favorable option provisions. Option periods (or extension options) give the tenant the right (but not the obligation) to extend the initial term of their lease and remain in their space for a specified number of years after the initial lease term has ended. Having such extension option(s) can very much benefit a tenant, especially if they have operated (or will be operating) their business out of that single location for several years. When a lease provides a tenant with an extension option, or when one or more such options gets added to an existing lease, the amount of the base rent (or, at least the method to be used to calculate and determine same) payable during the option period(s) also gets addressed and incorporated into the provision of the lease (or lease amendment/modification) agreement relating to such extension option or option period. This will help ensure that there is not an unfair or drastic increase in the rent that you will have to pay in the future and will also help a tenant forecast costs associated with the lease (like buildout costs) and amortize them over a greater number of years. As a restaurant, your location is one of the key factors that give your business its identity, so having the power to preserve that identity at a fair price and for a longer period of time can help you become and remain successful.

COVID-19 Pandemic Force Majeure Language

Unfortunately, we have seen some extreme external forces – acts of God, hurricanes, storms, earthquakes, fires and other casualty events – have a material and adverse effect on everyday businesses. Ensuring that you are protected in the case of such instances is extremely important for any business. Sometimes, leases will have force majeure clauses pursuant to which a party's delay in performing its obligations under the lease is excused when such delay is caused by external forces beyond the reasonable control of such party. Often, you will see language exempting a party from performing their contractual duty due to a "riot" or "acts of war"; until recently, few, if any, have thought to add language to their lease's force majeure provision to protect themselves in the case of a pandemic or epidemic – we now know better. When renegotiating a lease, you should make sure that pandemics and epidemics (including, but not limited to, COVID-19), as well as resulting governmental orders, regulations, restrictions and shut-downs are deemed to be force majeure events, so that you or your business are not on the hook for being unable to timely perform lease obligations, should there be another lockdown or new restrictions be imposed on businesses, in connection with or as a result of a pandemic or epidemic.

Right to assign the underlying lease
Having the right to assign your lease is another important factor to consider when renegotiating your lease. There may be times when you feel that it would be best for you to move on from your business or from your space. A potential problem you may face is being stuck in the middle of a lengthy lease term at a time that your business is suffering, and not being able to get out of your lease. In such a case, having the right to assign your lease to a buyer of your business, or to a new business that wants to move into your space, can provide flexibility and prove to be extremely helpful. Additionally, having such lease assignment rights will help ensure that you can transfer an interest in the business that you own in your personal name to a separate entity. This transfer will assist in shielding your personal from potential liability for the business' debts.
Outdoor Seating

As we've seen in the last year and a half (and in any case, in the post-Covid era), it is especially important for your restaurant to have the right to provide outdoor seating to its guests, and the recent past has shown that the success and survival of countless restaurants has depended on having this right. Whether to enable continued operation of your restaurant in the face of any indoor dining restrictions, to preserve the safety of your patrons, or just capitalizing on nice weather, obtaining or preserving the right to install and maintain outdoor seating for your restaurant is an important factor to consider when renegotiating your lease in the post-Covid era.
For more information, or for help renegotiating your lease agreement, reach out to the knowledgeable real estate attorneys at KI Legal.

Founded by attorneys Andreas Koutsoudakis and Michael Iakovou, KI Legal focuses on guiding companies and businesses throughout the entire legal spectrum as it relates to their business including day-to-day operations and compliance, litigation and transactional matters.

Connect with Michael Iakovou on LinkedIn.

This information is the most up to date news available as of the date posted. Please be advised that any information posted on the KI Legal Blog or Social Channels is being supplied for informational purposes only and is subject to change at any time. For more information, and clarity surrounding your individual organization or current situation, contact a member of the KI Legal team, or fill out a new client intake form.

The post Key Restaurant Provisions That You Need To Be On The Lookout For When Renegotiating Your Lease appeared first on KI Legal.