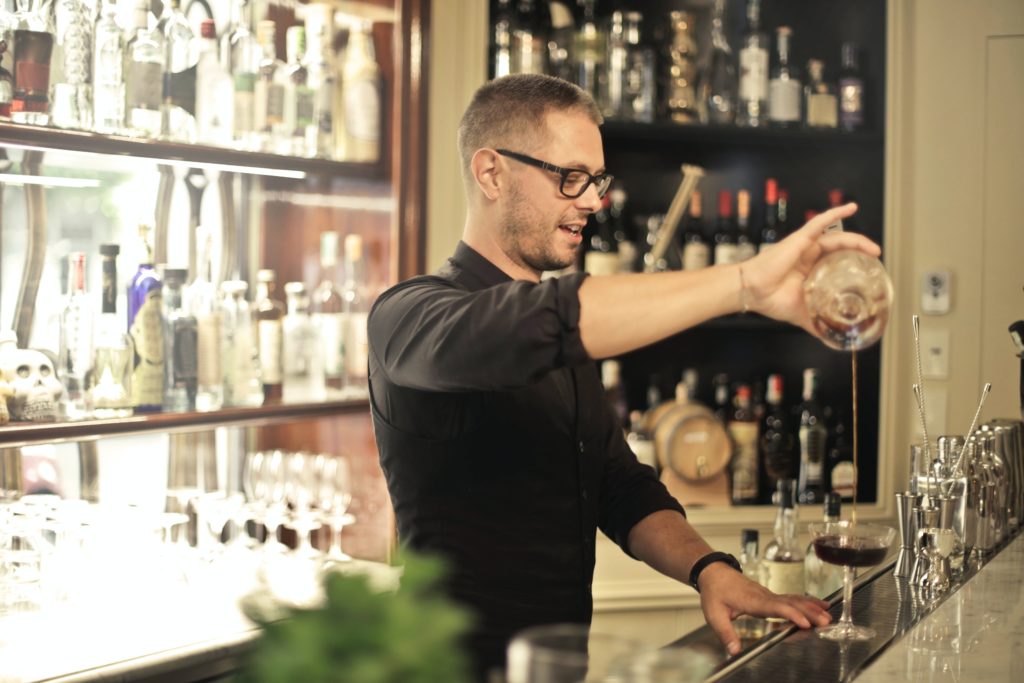 Photo by Andrea Piacquadio from Pexels
This morning, the legislature passed 2 major bills regarding liquor permits and selling alcohol in outdoor spaces. 
1. Temporary Liquor Permits for NYC 
Prior to last night, businesses in New York City specifically had to wait between 4-6 months to receive a new liquor license from the State Liquor Authority. This long of a waiting time debilitates restaurants looking to generate income quickly once they have opened or greatly prolongs opening if they haven't yet. Despite the rest of the state being allowed to operate under temporary liquor permits, NYC was not granted such an opportunity by the SLA, thus leaving restaurants helpless while they waited. 
With today's achievements in amending the Alcoholic Beverage Control Law, however, new liquor license applicants will be able to operate with a temporary permit within weeks of filing their application. The abundance of positive effects following such an amendment will be seen and felt by all communities in which small businesses flourish; from increased business openings to employment opportunities to tax revenue, the bill will greatly aid the hospitality industry while still adhering to the necessary administrative processes at play, such as applications for liquor licenses and the Community Board review process. 
Key figures who made this possible: 
Sponsors: Senator Jessica Ramos (Queens) and Assemblymember Inez Dickens (Manhattan)
Approval in houses: 61-2 in the Senate; 142-7 in the Assembly 
2. Alcohol in Sidewalk and Roadway Dining 
With Covid-19 came a multitude of roadblocks, however the government and restaurant industry has continually proven that they can partner together to overcome many of these hurdles. One such hurdle was that of safely social distancing whilst in an indoor dining space. Poised with magnifying safety concerns, the DOT Open Restaurants outdoor dining program was put into place to allow restaurants and bars to serve alcoholic beverages in outdoor spaces; its passing allowed restaurants to safely "promote open space, enhance social distancing, and rebound in these difficult economic times." Despite its success, the legal authority granted to the State Liquor Authority by Governor Cuomo was only done so within the constraints of a time limit, which we have now reached. Brought to the attention of the legislature, the New York City Hospitality Alliance successfully fought to turn the initiative into a law in order for the SLA to extend its legal authority to allow alcoholic beverages service to Open Restaurants sidewalk and roadway spaces in the city. Under this law, restaurants and bars currently operating under the DOT program can continue their services in outdoor dining spaces. 
Key figures who made this possible: 
Sponsors: Senator Roxanne Persaud (Brooklyn) and Assemblymembers Patricia Fahey (Albany) and Daniel O'Donnell (Manhattan)
Approval in houses: 63-0 in the Senate; 145-4 in the Assembly
As always, these bills must be signed by Governor Cuomo as soon as possible in order for the industry to continue to heal. The Governor will additionally be implored to extend his Executive order allowing alcohol to-go as it was not voted on by the legislature. In the face of major political pushback, the hospitality industry urges the Governor to continue to allow such a service as long as his emergency powers stand while it continues to fight for this bill and others.

Founded by attorneys Andreas Koutsoudakis and Michael Iakovou, KI Legal focuses on guiding companies and businesses throughout the entire legal spectrum as it relates to their business including day-to-day operations and compliance, litigation and transactional matters.

Connect with Andreas Koutsoudakis on LinkedIn.

Connect with Michael Iakovou on LinkedIn.

This information is the most up to date news available as of the date posted. Please be advised that any information posted on the KI Legal Blog or Social Channels is being supplied for informational purposes only and is subject to change at any time. For more information, and clarity surrounding your individual organization or current situation, contact a member of the KI Legal team, or fill out a new client intake form.

The post 2 Important Restaurant Bills to Keep An Eye Out For appeared first on KI Legal.