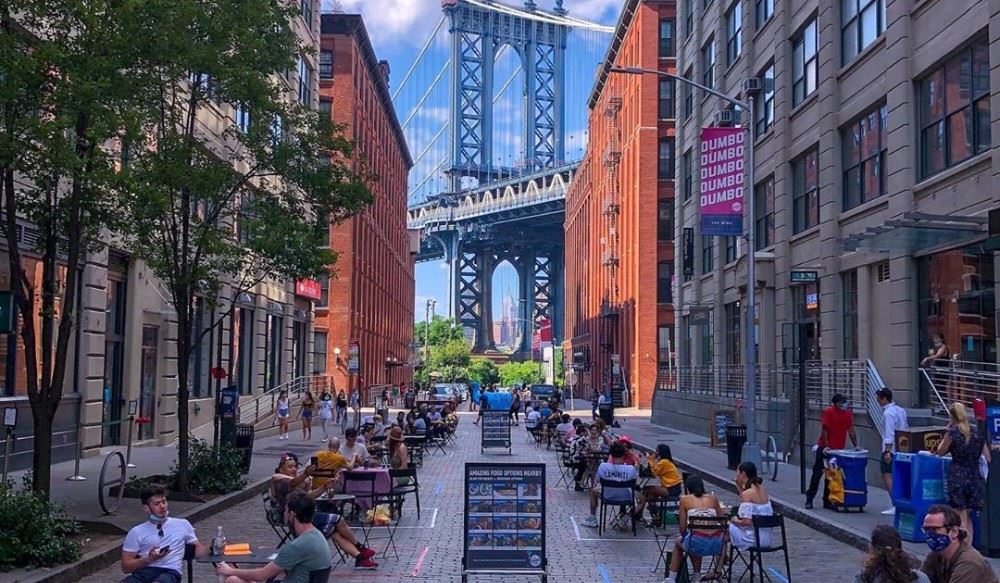 Photo courtesy of Secret NYC

Governor Cuomo announced yesterday a temporary extension of the Covid-19-lockdown policy that has allowed restaurants and bars to open outdoor dining areas on New York sidewalks and streets. This law, which takes effect immediately, will allow such outdoor areas to remain available to owners and diners in an effort to promote continued social distancing. In a statement released by the Governor, he points to the fact that "By extending the much-needed lifeline that allowed restaurants to use outdoor public spaces for seating during the pandemic, New York is ensuring that these small businesses will be able to continue to use these spaces as they work to rebuild and support the revitalization of the Empire State." 

This will give restaurants and bars some relief in the face of changing guidelines and restrictions, and especially as they wait for the Department of Transportation to announce the permanent Open Streets and Open Sidewalks Programs scheduled to begin sometime in 2023. 

Although outdoor dining will be allowed to continue, the Governor unfortunately did not extend any alcohol to-go legislation, which was another lifeline for restaurants and bars during the pandemic. 

Founded by attorneys Andreas Koutsoudakis and Michael Iakovou, KI Legal focuses on guiding companies and businesses throughout the entire legal spectrum as it relates to their business including day-to-day operations and compliance, litigation and transactional matters.

Connect with Andreas Koutsoudakis on LinkedIn.

Connect with Michael Iakovou on LinkedIn.

This information is the most up to date news available as of the date posted. Please be advised that any information posted on the KI Legal Blog or Social Channels is being supplied for informational purposes only and is subject to change at any time. For more information, and clarity surrounding your individual organization or current situation, contact a member of the KI Legal team, or fill out a new client intake form.

The post Street and Sidewalk Dining Extended for Another Year appeared first on KI Legal.