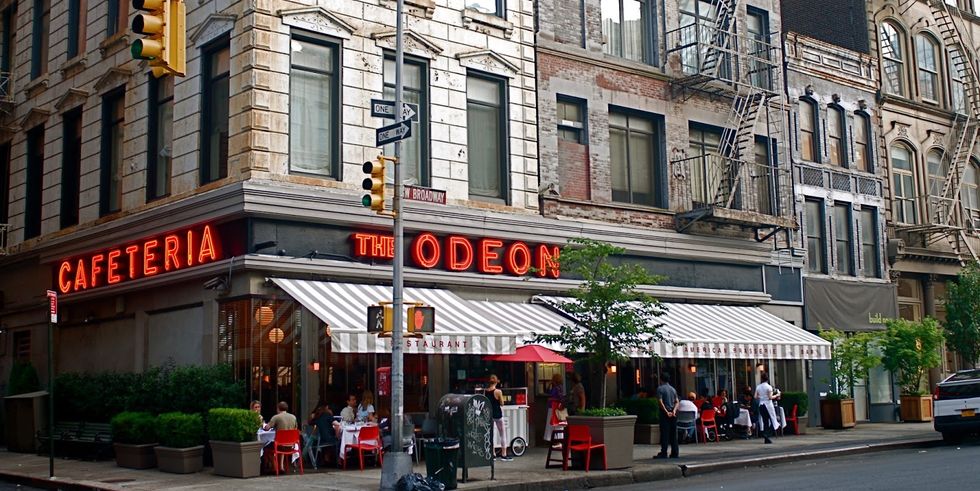 Photo courtesy of Harper Bazaar

The massive difference in number of restaurant closings in July of last year compared to July of this year is a telling sign that the restaurant industry is working hard to survive the pandemic and stay open in the face of all odds – no matter how hard. Restaurant openings are on the rise and, even if the numbers are nowhere near pre-pandemic levels, they bear a positive future nonetheless. Here are the most current statistics: 

According to Yelp, almost 700 restaurants opened their doors between March and May of this year, while more than 1,000 opened over that same period in 2019. The platform explained that, although the number of restaurants that opened is still down from 2019, the number of new food businesses is up by roughly 92% viewed-year-to-year. Nicole Biscardi, a hospitality industry specialist with the Brooklyn Chamber of Commerce, has been monitoring restaurant reopenings across the city, with over 600 businesses coming to terms with ever-changing regulations and seasonal trends. She found that, when indoor dining reopened last fall, owners were concerned with the implementation of vaguely-worded policies and restrictions. 2 months and another shutdown later, most businesses no longer believed that they could make it through the end of the year. By spring of this year, however, a more positive outlook emerged; owners were assuaged by lifted restrictions. Transitioning into the summer, she reports that restaurant openings are firing out like a shotgun… marking the culmination of a year-long bottleneck; the bottleneck was the result of restaurants planning new projects, waiting to begin those already in the works, and navigating administrative pipelines for months before restrictions loosened. 

Many restaurants, whether they are expanding or opening, are also seizing the opportunity to get record low rents. According to the founder of real estate development company BCD Andrew Moger, openings are being spurred by "fire sale" rent deals made earlier in the pandemic; such deals included discounts ranging from 30-50% and a faster-paced signing process. In addition to lower rents, business owners are also strapped with more capital at their disposal, from investments made earlier in the pandemic that are now paying off. 

Although more openings are popping up each day, the state of the economy is not set to recover for at least another 4 years and other factors will most likely lead to another wave of closings in the near future; such factors include the end of the commercial eviction pause on September 1st and the Restaurant Revitalization Act gridlock amongst others. What must be remembered throughout this recovery process is that, in the words of Biscardi, "People might think restaurants are blowing the doors off, making money hand over fist, opening left and right, but they don't realize how devastated the industry was… even though it looks and feels like things are back, they're still not." 

Founded by attorneys Andreas Koutsoudakis and Michael Iakovou, KI Legal focuses on guiding companies and businesses throughout the entire legal spectrum as it relates to their business including day-to-day operations and compliance, litigation and transactional matters.

Connect with Andreas Koutsoudakis on LinkedIn.

Connect with Michael Iakovou on LinkedIn.

This information is the most up to date news available as of the date posted. Please be advised that any information posted on the KI Legal Blog or Social Channels is being supplied for informational purposes only and is subject to change at any time. For more information, and clarity surrounding your individual organization or current situation, contact a member of the KI Legal team, or fill out a new client intake form.

The post Restaurant Openings Are Skyrocketing – For Pandemic Levels At Least appeared first on KI Legal.