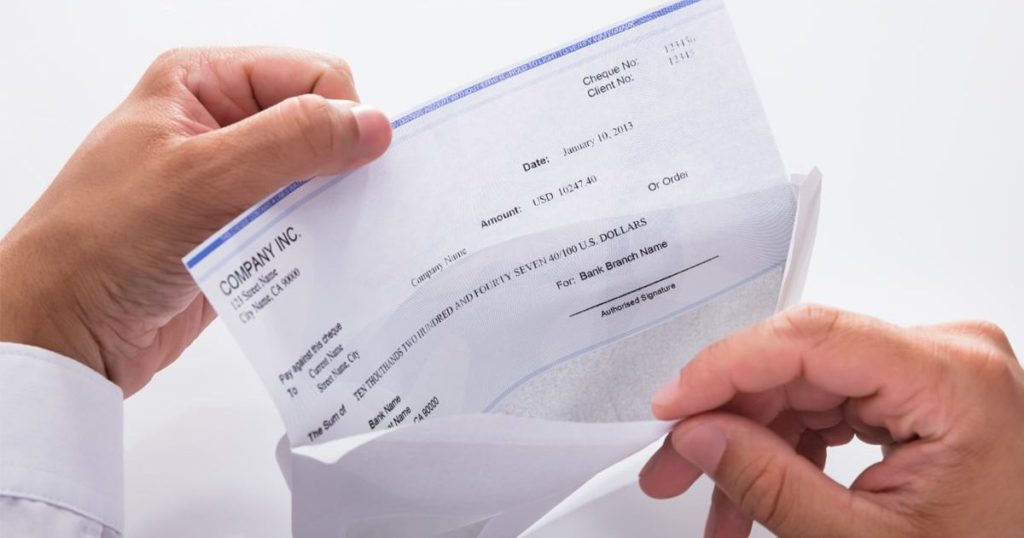 Photo courtesy of Borshoff

The Paycheck Protection Program, which issued nearly $800 billion in forgivable loans, suffered continuous bureaucratic snags and quickly became especially prone to fraud. The U.S. Department of Justice has been aggressively investigating and prosecuting pandemic-related fraud since loans were first funded. 

Background 

The Coronavirus Aid, Relief and Economic Security Act (CARES Act), which was initially enacted in March of 2020 but later reauthorized to create a second lending program, was a $2.8 trillion economic stimulus bill that aimed to provide individuals with emergency financial assistance in the face of major pandemic-related economic loss and uncertainty. Aid was provided through access to 1) the Small Business Administration (SBA), which provided forgivable loans through the Paycheck Protection Program (PPP), and 2) government assistance programs, such as the Economic Injury Disaster Loan (EIDL) program and Unemployment Insurance (UI) program. Unfortunately, this influx of government assistance through the CARES Act also provided the perfect opportunity for individuals to take advantage – which has now led to reportedly one of the most expansive white-collar criminal investigations in U.S. history. 

Investigations and Prosecutions 

Perhaps one of the most impressive outcomes of this situation is the sheer rapidity of the Justice Department's investigations and prosecutions. The Department has charged over 600 defendants with fraud crimes, many of whom were investigated and charged in mere weeks after the first loans were funded last year; for reference, white-collar crime investigations typically take months or years of investigations. The Department attributes this speed to its desire to deter others from engaging in similar conduct. In another effort to deter future crimes, the Department supplemented each case announcement with a press release in order to highlight the potential penalties that future borrowers could face. 

The sentences that have followed cases where borrowers have been convicted or pleaded guilty quantify this aggressive stance. 4 examples of sentences prove this point: 1) an individual who laundered more than $1.3 million in fraud proceeds has been sentenced to 40 months in federal prison; 2) an individual who was seeking more than $600,000 in PPP loans on behalf of 3 companies has been sentenced to 36 months in prison; 3) an individual who submitted fraudulent applications for over $350,000 in COVID-19 economic relief loans and benefits was sentenced to 18 months in prison; 4) and an individual who ran a $590,000 COVID-19 fraud scheme was sentenced to 24 months in federal prison. 

Significance 

The prison terms and the speed at which the Department is investigating and prosecuting Covid-related fraud proves the government's willingness to spend exceptional resources and time on addressing fraudulent activity and punishing individuals accordingly. 

Borrowers should correct any mistakes as soon as possible and consult counsel if they are unclear about compliance with the CARES Act or were potentially exposed to COVID-related fraud allegations. 

Founded by attorneys Andreas Koutsoudakis and Michael Iakovou, KI Legal focuses on guiding companies and businesses throughout the entire legal spectrum as it relates to their business including day-to-day operations and compliance, litigation and transactional matters.

Connect with Andreas Koutsoudakis on LinkedIn.

Connect with Michael Iakovou on LinkedIn.

This information is the most up to date news available as of the date posted. Please be advised that any information posted on the KI Legal Blog or Social Channels is being supplied for informational purposes only and is subject to change at any time. For more information, and clarity surrounding your individual organization or current situation, contact a member of the KI Legal team, or fill out a new client intake form. 

The post Paycheck Protection Program Fraud Results in Harsh Sentences appeared first on KI Legal.