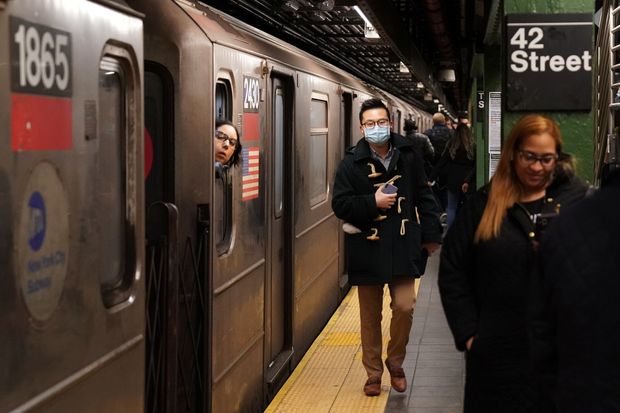 Photo courtesy of The Wall Street Journal

In more ways than one, it feels as though we have moved on from the Covid-19 pandemic in New York City. Many sectors have reopened, the workforce is largely returning to in-person offices, and the state of emergency has been lifted. But it's not over yet. The Delta variant has been taking over the city despite the administration's seemingly optimistic viewpoint and reduction in Covid-19 efforts. Testing numbers, contract tracing, and case analyses are all dwindling. Although a low caseload may seem like a good thing, the city's current lax relationship with the ongoing pandemic has become worrisome. The de Blasio administration has continually flexed that the city's seven-day positive test rate has remained under 1% over the past couple weeks, and hospitalizations have been on a steady decline. Although prioritizing the vaccination of all New Yorkers is an absolute necessity, it is only one part of the solution; in all other aspects, the city has not done enough and has relied on overall numbers to support its point instead of acknowledging the flare ups that we are seeing.

The problems we face today: 

The test positivity rate has been slowly climbing up to 1% in recent weeks, it has not remained significantly under the mark. More importantly, however, test positivity is not an adequate indicator of the city's progress as testing patterns continue to change. Vaccination rates, though reaching a high enough number to warrant ending the state of emergency, have remained quite low, especially with regards to certain demographics and neighborhoods. Four zip codes in Staten Island, for example, accounted for over 100 cases alone last week. Although the Mayor pledged to send more mobile testing sites and door-to-door outreach to boost vaccination rates, taking an issue-by-issue approach will not fix the problem, especially given that there is such a large demographic disparity in vaccination coverage. Only 30% of New Yorkers over 65 have been vaccinated, and only 35% of adult Black residents in the city are fully vaccinated. Testing has almost halved since April, with the latest numbers coming in around 25,000 tests per day on a seven-day average. This decrease might be a sign that the city's media's emphasis solely on vaccination, and not on other tools such as routine testing, might be backfiring. Aside from the media campaign, physical testing sites are also decreasing, which complicates the situation for those who do in fact want to get tested. Lastly, the Test and Trace Corps charged with overseeing contract tracing has decreased to half the amount of staff compared to last summer. Many of its workers are even being directed towards finding jobs in the Public Health Corps, a community outreach program, instead. 

The biggest issue that we face now is that the Delta variant has become the predominant variant in New York City. Last week a report came out stating that the Delta variant accounts for 44% of positive virus cases sequenced. This number, however, was only based on 54 cases, compared to the 1,500 cases that the Pandemic Response Lab was used to sequencing at the height of the pandemic. This disconnect threatens to hide more sinister realities. Although the de Blasio administration confirmed that it had not purposefully pulled back on tracking variants, but rather a multitude of issues led to a sequencing decrease, the statistic sent out was enough to confirm that no pandemic response efforts should be decreasing at all. 

The city has remained faithful that it has been, and continues to be, doing a good job in reducing and preventing Covid-19 infection, especially compared to other major cities. Among other innovative tools, it has established in-home testing of close contacts and in-home vaccinations, both of which are extremely important in facilitating prevention. This being said, the voluntary nature of pandemic prevention threatens to severely affect the city. Many other cities in the U.S. have either pointed to, or already have,  changed masking recommendations and social distancing guidelines – but New York City has vehemently opposed doing so. Although no one wants to have to wear a mask again in public, it may be the first vital step in significantly changing the city's fate now that the Delta variant is taking over. 

Founded by attorneys Andreas Koutsoudakis and Michael Iakovou, KI Legal focuses on guiding companies and businesses throughout the entire legal spectrum as it relates to their business including day-to-day operations and compliance, litigation and transactional matters.

Connect with Andreas Koutsoudakis on LinkedIn.

Connect with Michael Iakovou on LinkedIn.

This information is the most up to date news available as of the date posted. Please be advised that any information posted on the KI Legal Blog or Social Channels is being supplied for informational purposes only and is subject to change at any time. For more information, and clarity surrounding your individual organization or current situation, contact a member of the KI Legal team, or fill out a new client intake form.

The post New York City vs. Delta Variant appeared first on KI Legal.