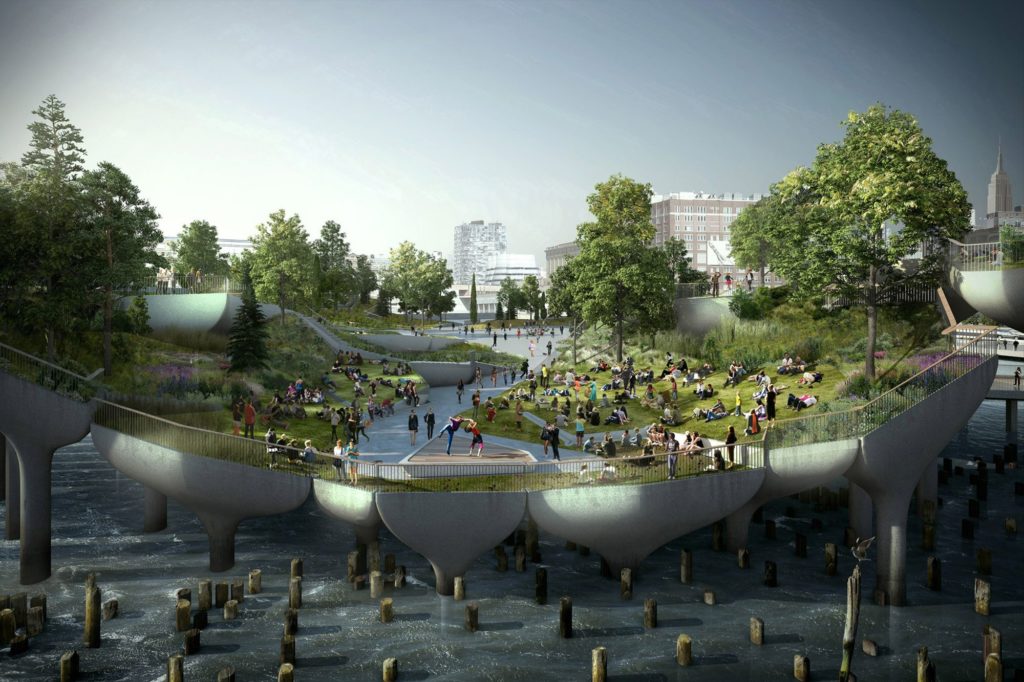 Photo courtesy of AMNY

Although much of the news has focused on New York City's upcoming Homecoming Week Concert, another major performance event is on the horizon: Little Island's Monthlong Festival. This festival will span from August 11th to September 5th and will feature over 450 artists in more than 160 performances. All arts will be included, encompassing dance, music, comedy, and theater performances. Not only will this festival allow New York's performing arts community to "bring back the arts," which have seen virtually no performances over the course of the pandemic, but it will also allow performers to finally get paid and present their art for the first time in months. Mikki Shepard, an independent arts consultant and former Apollo Theater executive producer who is producing the festival, stated that "we want artists to have a voice in terms of where they are now and, coming out of this pandemic, where do they want to be." The performances will be free, funded by Barry Diller, the Chairman and Senior Executive of IAC and Expedia Group who paid for Little Island and whose family foundation will bankroll the next 24 years of the park's operations. Attendees will only need to acquire tickets for performances hosted in the amphitheater; all other performances will take place scattered amongst the Island's 2.4-acre space. This loose set-up will allow attendees of all backgrounds and socio-economic standing to enjoy the arts that have been missing from our lives without feeling the, often high, costs of such cultural experiences.

Founded by attorneys Andreas Koutsoudakis and Michael Iakovou, KI Legal focuses on guiding companies and businesses throughout the entire legal spectrum as it relates to their business including day-to-day operations and compliance, litigation and transactional matters.

Connect with Andreas Koutsoudakis on LinkedIn.

Connect with Michael Iakovou on LinkedIn.

This information is the most up to date news available as of the date posted. Please be advised that any information posted on the KI Legal Blog or Social Channels is being supplied for informational purposes only and is subject to change at any time. For more information, and clarity surrounding your individual organization or current situation, contact a member of the KI Legal team, or fill out a new client intake form.

The post Little Island Announces Monthlong Arts Festival appeared first on KI Legal.