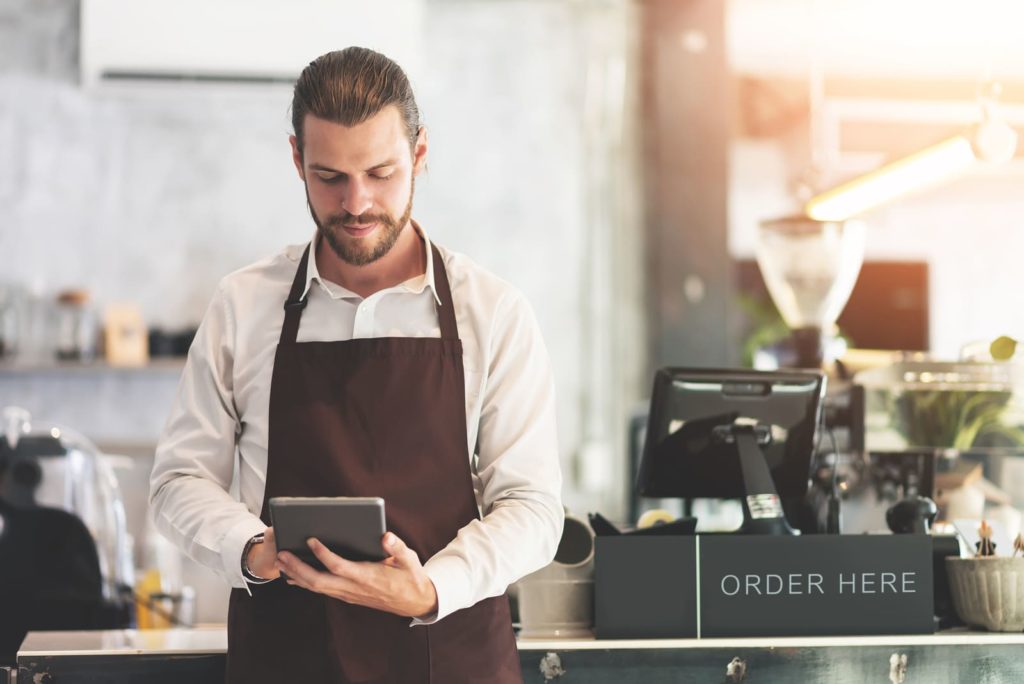 Photo courtesy of DoorDash

On July 1st, New York City Council hearing on a package of third-party food delivery service legislation was eruptive, with small-business owners clashing with company representatives over the future of commission, services, and marketing fees. The package of bills – including delivery and marketing fee caps, listing regulations, and telephone charge bans – has the potential to cause a major playing field leveling. During the pandemic, a temporary 15%  and 5% cap on delivery and non-delivery fees respectively was imposed on delivery companies, including big players such as UberEats, Doordash, GrubHub and Postmates; the caps certainly helped restaurants survive, however they did not represent big enough slashes to constitute a major win for restaurants. This legislative package, however, aims to bring much-needed relief to restaurants and give them more bargaining power. 

During the hearing, dozens of individuals representing different entities, ranging from restaurants to law firms to associations, argued that the partnership between businesses and these companies is exploitative and exclusively disadvantages the restaurants – who have seen millions in losses compared to millions in gains for the platforms during the pandemic. Although much of the hearing focused on how the pandemic exacerbated the power dynamic between both parties, it's important to note that the majority of these issues already existed pre-pandemic; the difference now is that delivery platforms and services are here to stay, whether or not customers have the option to dine in-person again, and therefore pose a substantial threat to the future of the restaurant industry. 

In an effort to boil down the main points regarding this issue, here are two key takeaways:

1) Hospitality is at Risk

The issues created by these platforms, which necessitated such proposed legislation in the first place, are fundamentally preventing restaurants from connecting with their guests. From listing restaurants on platforms without their authorization to charging high fees for delivery or marketing, hospitality at large is being put at risk – not just individual businesses. Whereas these platforms are supposed to augment technological efficiency, the business they generate only benefits them and hurts restaurants in return. The real issue is that even the largest restaurant could never compete with these billion-dollar, venture-capital companies. What we need to be asking ourselves is do we really want to live in a world where models are favoring less hospitality? Where connecting with our communities is not prioritized, or even made possible? 

2) Restaurants Cannot Escape These Platforms 

These platforms have become permanent members of the hospitality ecosystem, since customers were forced to almost exclusively order delivery instead of dine-in during the pandemic; demand for such services will not subside any time soon, if ever. As such, restaurants have tried to adapt to this partnership while also trying to recover, but the bargaining power is so disproportionate that it has become almost impossible. The platforms continually leverage venture-capital money to outmarket small-business brands and, in doing so, restaurants cannot escape the partnership. They are, at once, being forced to engage with the platforms while also being held hostage on them – this happens whether or not an official partnership exists between the two. The end result always amounts to the blame getting placed on restaurants. 

Although these issues may seem industry-specific, and may not affect everyone's daily lives in the same way, the legislation represents a major potential feat nonetheless. 

Founded by attorneys Andreas Koutsoudakis and Michael Iakovou, KI Legal focuses on guiding companies and businesses throughout the entire legal spectrum as it relates to their business including day-to-day operations and compliance, litigation and transactional matters.

Connect with Andreas Koutsoudakis on LinkedIn.

Connect with Michael Iakovou on LinkedIn.

This information is the most up to date news available as of the date posted. Please be advised that any information posted on the KI Legal Blog or Social Channels is being supplied for informational purposes only and is subject to change at any time. For more information, and clarity surrounding your individual organization or current situation, contact a member of the KI Legal team, or fill out a new client intake form.

The post Food Delivery Service Legislation In The Works appeared first on KI Legal.