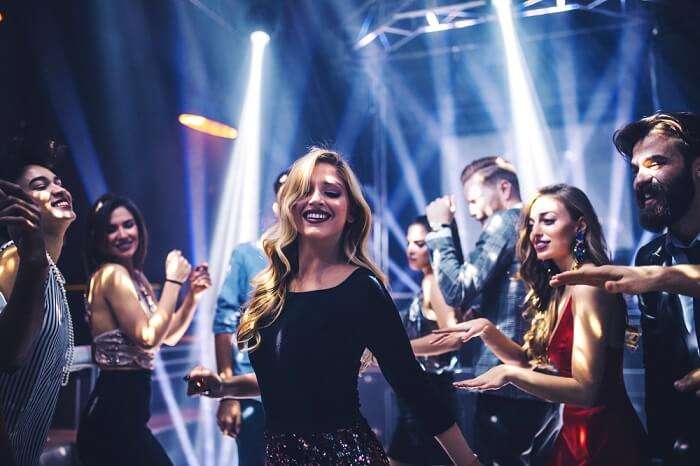 Photo courtesy of Travel Triangle

The New York City Office of Nightlife (ONL) was created by a law signed by Mayor Bill de Blasio in September of 2017. It mandated that the office "assist nightlife establishments navigate city licensing requirements, permits, or other approvals," and required the Office to "advise the Mayor and various agencies on trends in the nightlife industry as well as make policy recommendations on an ongoing basis." ONL has now established itself as a non-enforcement liaison, aiming to bridge the gap between the city and the nightlife industry. This year, the ONL released its first report discussing what it has achieved since its establishment, and what it aspires to achieve in the near future. 

The report included many important details about the present and future of the nightlife industry. In the first ever government economic impact study of the nightlife industry in NYC commissioned by the ONL, the study found that the city's 25,000 nightlife establishments support almost 300,000 jobs; in total, the industry generates $13.1 billion in wages and $35 billion in economic activity. Given the industry's significant economic and cultural presence in the city, the ONL has set out on a four-pronged approach to address the future of nightlife: 1) support business development and recovery; 2) improve quality of life; 3) promote safety, equity and harm reduction in the nightlife community; and 4) elevate nightlife culture. The proposed ideas were wide-ranging. They included many key proposals that will change the face of the industry, such as: hosting active shooter response training for venue owners, staff and security; introducing Sunday waste removal services; exploring changes to zoning language; establishing a nightlife museum; and funding efforts to soundproof clubs. Additionally, the report supports small business owners who use DIY venues and underutilized spaces as sites for cultural programming. 

The boldest proposal of all, however, was that of introducing 24-hour entertainment districts in the city. Given Covid-19's heavy restrictions on the hospitality industry, it was no secret that nightlife continued to exist, only under the radar, during the pandemic. This, however, had the effect of intensifying conflict with residential users and residents, using unlicensed venues, and mass arrests of individuals partying illegally. As the report states, "uniform closing hours for nightlife businesses can result in groups of people congregating in the street, elevating tensions between patrons and residents… and in residential areas, nightlife and music venues can create noise and attract traffic that draws complaints from neighboring residents." For these reasons, the ONL has been looking into how "allowing 24-hour use in specified districts, if implemented properly, can help people to move at their own pace and reduce conflicts." 

This is, of course, not a new concept. The report cites three other cities – Amsterdam, Tokyo and Santiago de Cali – who have successfully implemented 24-hour entertainment economies or districts. All three cities dedicated a government agency, closely resembling that of the ONL, to oversee licensing and organization of these policies. As a result of this coordination, all three cities saw a boost in tourism and safer late-night activity. Former Mayor of Amsterdam Mirik Milan, stated that "alcohol-related violence on one of our most important nightlife squares decreased in the area by 20% and reports of anti-social behavior dropped by 28%." 

The ONL plans to work with the Department of City Planning and other NYC agencies to carry out a sort of "test run" of this plan. The team will look for potential areas with low residential density in which a 24-hour program could be tested without complaints or other conflicts complicating the initial process. The Department of City Planning will simultaneously be looking into removing outdated zoning rules that still ban dancing in much of the city's neighborhoods in order to alleviate the potential implementation of this policy. 

Founded by attorneys Andreas Koutsoudakis and Michael Iakovou, KI Legal focuses on guiding companies and businesses throughout the entire legal spectrum as it relates to their business including day-to-day operations and compliance, litigation and transactional matters.

Connect with Andreas Koutsoudakis on LinkedIn.

Connect with Michael Iakovou on LinkedIn.

This information is the most up to date news available as of the date posted. Please be advised that any information posted on the KI Legal Blog or Social Channels is being supplied for informational purposes only and is subject to change at any time. For more information, and clarity surrounding your individual organization or current situation, contact a member of the KI Legal team, or fill out a new client intake form.

The post 24-Hour Entertainment Districts Potentially On NYC's Horizon appeared first on KI Legal.