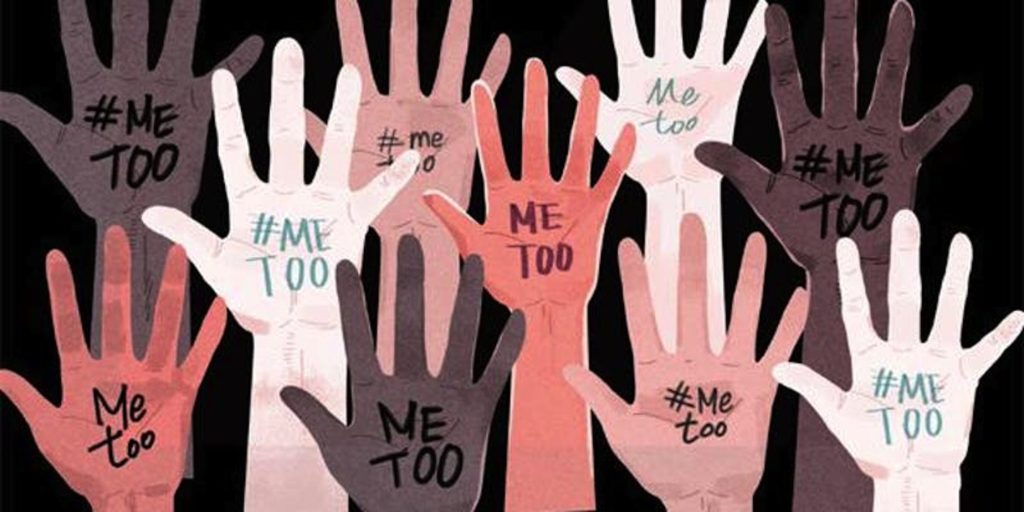 Photo courtesy of DCAF

The #MeToo movement, which began in 2006 but veritably erupted on the public stage in 2017, illuminated the perverse nature of sexual misconduct in all U.S. industries – from fashion designers to celebrity chefs to even the former president. While the movement took society by storm, lawmakers didn't become persuaded until 2018. Even then, however, there still lacked legislation that targeted cases of sexual assault and harassment taking place within the confines of private company workplaces. 

Now, that has changed. Earlier this year, Congress was presented with a broad piece of legislation that would finally address misconduct on the job in an important way: the Ending Forced Arbitration of Sexual Assaut & Sexual Harassment Act. 

The Bill

As the name states, the legislation would effectively prevent private employers from using forced arbitration by allowing victims of sexual assault and/or harassment to decide whether they want to take their claims to court instead.

This bill was introduced by Senators Kirsten Gillibrand (D-N.Y.), Dick Durbin (D-Ill.) and Lindsey Graham (R-SC) as well as Representatives Cheri Bustos (D-Ill.), Morgan Griffith (R-Va.) and Pramila Jayapal (D-Wash). According to the initial press conference, the Act aims to "stop perpetrators from being able to push survivors of sexual harassment and assault into the secretive, biased process of forced arbitration." The bill's speedy momentum and surprising bipartisan support has made it all the more significant. 

Support 

The leading senators all have important reasons as to why this bill is needed. According to Senator Gillibrand, "forced arbitration is a stain on our society. Not only does forced arbitration allow corporations to hide sexual harassment and assault cases in a secretive and often biased process, but it shields those who have committed serious misconduct from the public eye, allowing repeat offenders to evade accountability." 

In the words of Senator Graham, "under current law, many employment contracts require binding arbitration no matter the nature of the grievance. When it comes to sexual assault and harassment, I believe these types of agreements have a chilling effect and should be banned." In a separate interview, Graham added that the bill "will create societal change. It's a big deal over time because … it will shed light on what is a legitimate problem: People abusing the employer-employee relationship. If I'm a business person, I'd want to limit legal exposure, and arbitration in business matters is OK. But this is not a business matter. This is misconduct directed toward individual workers." 

Public supporters of the bill echo exactly what Senators Gillibrand and Graham have stated. The process of forced arbitration has long been criticized in the public sphere, but it reached new heights in the aftermath of former Fox News host Gretchen Carlson's sexual harassment lawsuit against Fox News and its former CEO, Roger Ailes. Since then, victims and advocates have made it a priority to illuminate "the fact that mandatory arbitration has become prolific and everything that happens to a person at work is subject to forced arbitration," in the words of American Association for Justice senior director of government affairs, Julia Duncan. 

Opposition 

Opponents have directed their attention to another bill that was proposed by Senator Joni Ernst (R-Iowa): the Resolving Sexual Assault and Harassment Disputes Act of 2021. Ernst's bill would allow companies to arbitrate sexual harassment claims if they meet a certain list of critera – such as allowing victims to publicly talk about their case and report harassment. Amongst other business groups who also backed the bill, the U.S. Chamber of Commerce supports this bill because arbitration can be less expensive and more efficient than taking a case to court.    

This being said, Ernst announced yesterday that she will be working with Gillibrand on the original bipartisan legislation because "this is the one that's moving" and because the two senators are getting "much closer." 

Issues Ahead 

Why is this bill gaining attention again now? 

Well, for one, the Senate and House Judiciary Committees just approved it. The hard part now, however, is getting the bill signed by Biden. While some lawmakers believe that the bill will be passed unanimously in the near future, others believe it may need to be combined with another piece of legislation. Additionally, the full chamber has not yet scheduled a vote on the legislation – which further leaves things up in the air. 

In the meantime, business groups are sure to continue lobbying against the Gillibrand-Graham legislation, perhaps pushing for Ernst's legislation to remain on the table. 

Founded by attorneys Andreas Koutsoudakis and Michael Iakovou, KI Legal focuses on guiding companies and businesses throughout the entire legal spectrum as it relates to their business including day-to-day operations and compliance, litigation and transactional matters.

Connect with Andreas Koutsoudakis on LinkedIn.

Connect with Michael Iakovou on LinkedIn.

This information is the most up to date news available as of the date posted. Please be advised that any information posted on the KI Legal Blog or Social Channels is being supplied for informational purposes only and is subject to change at any time. For more information, and clarity surrounding your individual organization or current situation, contact a member of the KI Legal team, or fill out a new client intake form.

The post Bipartisan Legislation Reforming Workplace Sexual Misconduct Close to Finalization appeared first on KI Legal.