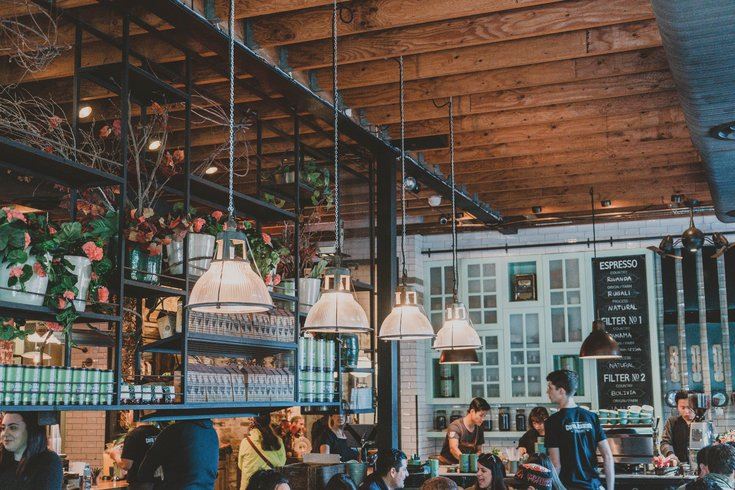 Photo courtesy of ROD LONG/UNSPLASH

Food and beverage establishments were already in the lead for all retail-leasing categories in New York City in 2020. These establishments made up almost 30% of all retail deals, based on the number of locations; the runner up, for comparison, was apparel, which represented about 17%. On the basis of square footage, F&B also led with over 240,000 sq ft, compared to 179,000 for apparel. 

2021 data shows that this lead is set to continue. F&B accounted for 31% of all retail deals, compared to apparel's 17%. Although data for other categories hasn't been released by United States Commercial Real Estate Services (CBRE), F&B is reported to maintain this lead across the board. What makes these numbers even more surprising is the fact that grocery, convenience, or wine stores are not included in the "F&B" sector for this data. 

CBRE SVP Matt Chmielecki reported that, although F&B has been historically overlooked, it has consistently placed at or near the top of retail categories since the company first started tracking these trends. In light of the pandemic, Chmielecki finds that F&B's "resiliency… is all the more remarkable given that F&B deals can take months to negotiate." He provided additional insight into the structure of deals at this moment in time, stating that "most new deals have a ramp-up period for a year or two that includes a low-base rent to start and percentage-rent arrangements that benefit both sides. He now projects, given that "landlords and tenants are now on the same page," that "by year three of a new lease, rents will look substantially like they were before." 

Founded by attorneys Andreas Koutsoudakis and Michael Iakovou, KI Legal focuses on guiding companies and businesses throughout the entire legal spectrum as it relates to their business including day-to-day operations and compliance, litigation and transactional matters.

Connect with Andreas Koutsoudakis on LinkedIn.

Connect with Michael Iakovou on LinkedIn.

This information is the most up to date news available as of the date posted. Please be advised that any information posted on the KI Legal Blog or Social Channels is being supplied for informational purposes only and is subject to change at any time. For more information, and clarity surrounding your individual organization or current situation, contact a member of the KI Legal team, or fill out a new client intake form.

The post NYC's Commercial Real Estate Market is Being Propped Up by Food and Beverage Establishments appeared first on KI Legal.