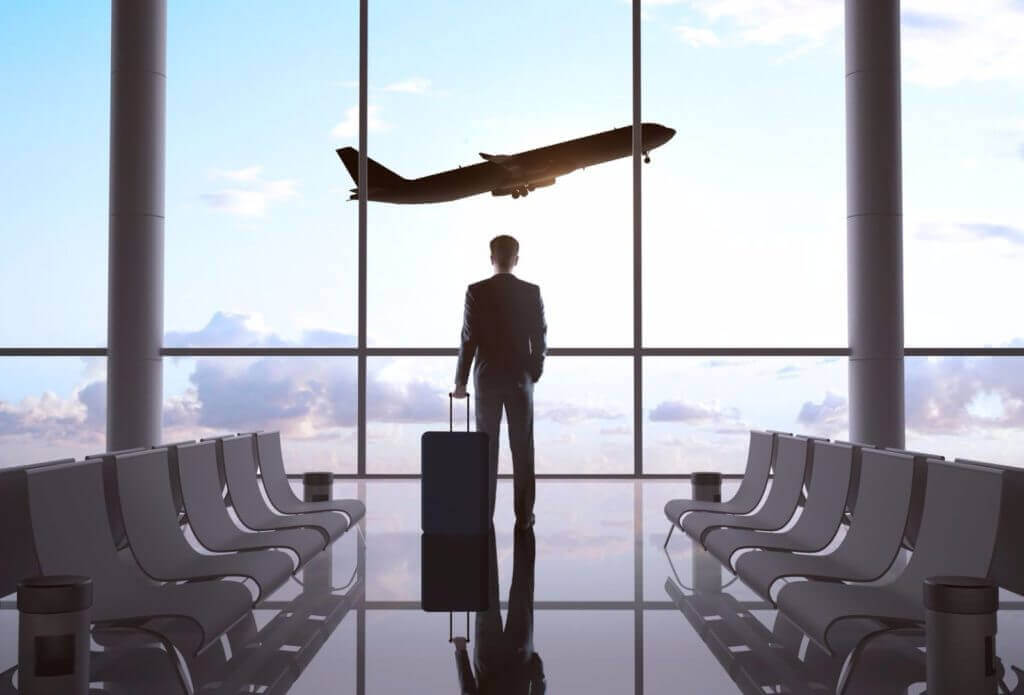 Photo courtesy of Revenue Hub

Although leisure tourism has steadily been rising throughout the summer, business travel has been on a much different recovery path. 

For now, prospects look good: both hotel and airline bookings have been on the rise the past couple months. Delta Airlines president, Glen Hauenstein, reported that it is "beginning to see a return of consulting and sales-related travel and higher volumes in traditionally business-heavy markets like New York City and Boston." Meanwhile, United and American Airlines reported their own upticks in business, which they expect to continue to rise as this year progresses; a spokeswoman for American recently stated that "the majority of their corporate accounts have shared their expectation for travel to pick up moving into the fall, and they expect a full business travel recovery in 2022." Hotels also expect to see a brighter fall season, following in the steps of a busy summer season as well – not only with individual business travelers but with events and conventions as well. The Hyatt senior vice president of Commercial Services for the Americas, Asad Ahmed, stated that "pent-up demand for meetings and events is immense… and Hyatt is seeing strong demand for in-person and hybrid events for the remainder of 2021 and 2022." Frank Passanante, the senior vice president of Hilton Worldwide Sales, the Americas, predicts that "the "large-scale conference business will continue to improve in the second half of 2021… because there is no replacement for live meetings." So far, convention centers in major U.S. cities have seen an increase in bookings as well. The Javits Convention Center in New York City and the San Diego Convention Center have both booked numerous events for the rest of the year. The Javitz, run by the New York Convention Center Operating Corporation, already has the NY Now gift show, the Fancy Food Show and LightFair all lined up; it has also expanded, growing by over 1.2 million square feet. This being said, the New York International Auto Show was cancelled last week as Covid-19 cases continue to rise – an outcome that may characterize upcoming developments. The San Diego Convention Center, on the other hand, hasn't had any cancellations and is still looking forward to its busy fall schedule. 

Several industry experts have spoken positively about upcoming trends. The trade group Meeting Professionals International has stated that it "remains optimistic about the return of meetings and events." The group's president and chief executive, Paul Van Deventer, added that "large, in-person conferences originally scheduled for 2020 and the first half of 2021 have mostly been pushed to 2022." In addition, the national director for hospitality market analytics at CoStar, Jan Freitag, also shared his take on the industry predicting that "the U.S. lodging industry will recover first among leisure travelers, then among individual business travelers and last among corporate groups." 

Despite these positive forecasts, Covid-19 and each of its new variants are certainly not going to leave anything cemented. The pandemic has reinforced the idea that remote work is not only a possibility, but even a preference. Remote work doesn't just remove workers from offices, however, it also takes away the entire business traveler market – which makes up a large portion of the tourism industry; this group is a major part of the industry because its last-minute nature causes travelers to pay higher costs for flights and hotel rooms than leisure travelers. Thus, when these travelers stay at home, the airline and hotel industries not only lose out on bookings but on more expensive bookings as well. According to market research firm Destination Analytics, these former business travelers are not looking to travel anytime soon; they attribute this sentiment to a combination of increasing Covid-19 cases, more health concerns, and lack of confidence in safety restrictions. The U.S. Travel Association additionally stated that it now expects business travel to "only achieve 50 percent of 2019 levels in the fourth quarter of 2021," as opposed to its previous forecast of "a modest return of business travel over the coming months." 

Aside from individual business travel, business events may also see a decline. Again, remote work has also proven that events and seminars can be conducted virtually. According to the chief marketing officer of Microsoft, Chris Capossela, virtual meetings can "reach hundreds of thousands of people quite cheaply… and Microsoft has developed digital tools to conduct virtual meetings." This cheaper, more far-reaching alternative, in addition to obvious safety concerns and gathering restrictions, has jeopardized the future of business events. If this virtual trend stays the way it is, it will have severe consequences, especially for hotels. For example, pre-pandemic, about 20% of Hilton's revenue came from groups and events of all types, including social events, and about 55% from individual business travelers, according to Passanante. Hyatt's pre-pandemic levels were even higher, with 35-40% coming from meetings and events and the rest from individual leisure and business travelers. A complete move away from in-person events will have drastic consequences. Although Capossela sees the value in virtual meetings, he also has stated that he still believes in "a role for thousands of people to come together physically… because he thinks humans want to be together." Scott Graf, global president of BCD Meetings & Events, echoed this view, stating that not only are "hybrid events not that efficient… but they're more expensive and complex than if they're just virtual or just face to face. And people have virtual fatigue." 

In sum, the future of business travel is at somewhat of a standstill. While bookings have been rising, and events remain scheduled for the future, variants have the potential to wipe away plans in a very short amount of time. Hopefully, these predictions will come true. 

Founded by attorneys Andreas Koutsoudakis and Michael Iakovou, KI Legal focuses on guiding companies and businesses throughout the entire legal spectrum as it relates to their business including day-to-day operations and compliance, litigation and transactional matters.

Connect with Andreas Koutsoudakis on LinkedIn.

Connect with Michael Iakovou on LinkedIn.

This information is the most up to date news available as of the date posted. Please be advised that any information posted on the KI Legal Blog or Social Channels is being supplied for informational purposes only and is subject to change at any time. For more information, and clarity surrounding your individual organization or current situation, contact a member of the KI Legal team, or fill out a new client intake form. 

The post More Tourism is Good, But Business Travel Needs to Come Back to Make it Great appeared first on KI Legal.